With the development and growth of online casinos, things like scratch-off cards have also changed since the 1970s when the Massachusetts lottery released the first card. Players can now play instant online scratchies and choose from thousands of cards available at retail lottery outlets across the country.
States that have legalized online casino games and online lottery games give bettors access to scratchies online. When you play scratchers online, you will experience colorful themes and entertaining gameplay which builds on the original concept.
The prizes for online scratchies USA can be huge. Instant scratchies online can earn you 10,000x your buy-in or more in multiple games.
This page covers everything you need to know about playing scratch-offs online. This includes where you can find online scratch cards, the best online scratchies real money games and providers, the difference between virtual scratch-off tickets and retail tickets, and more.
Best Real Money Scratch Off Casinos
Legal online casinos are already available in several states. With licensing and regulation underway, the list of states where you can play online scratch-offs for real money is growing. You will find instant scratch off games alongside slots, table games, video poker, and virtual betting games.
The best online casinos have launched in states with online casinos. The states offering online casino table games and scratch off online real money include Connecticut, New Jersey, Michigan, West Virginia, and Pennsylvania. Some states also have online lottery games. For example, players in Michigan can access scratch-offs via the Michigan lottery website, while New York residents can play at Jackpocket. International and national brands partner with local casinos in the regulated states.  They work alongside each other to develop mobile casino apps that can host hundreds of different games. Bettors can play online scratch cards at brands including FanDuel Casino, BetMGM Casino, and SugarHouse Casino in New Jersey.
Online scratch card games are an ideal way to take advantage of casino bonuses. Real money online casino sites in the regulated states offer various incentives such as matched welcome bonuses, no deposit bonuses, free spins no deposit, and 'no lose' deals based on your first day's play. Although video poker and table games are typically excluded from bonus offerings, online scratch-offs contribute 100% to your bonus play-through target.
Bear in mind that the ongoing benefits are important. Once you find a platform that offers a mix of scratch card games online, slots, roulette, and other games you enjoy, those promotions and bonuses will make a big difference to your bankroll. Check out the DraftKings casino bonus codes or the Borgata bonuses for $10 free deals and other fascinating perks.
Online Casinos With Games Like Scratch Offs
The below social casinos offer games that are similar to scratch card games. These online casino sites enable users to play similar games to online scratchies on mobile via online scratchie apps.
The above sites are sweepstakes casinos, so although you don't deposit money in the same way you would at a traditional online casino, they still give you the chance to play online in a social casino setting.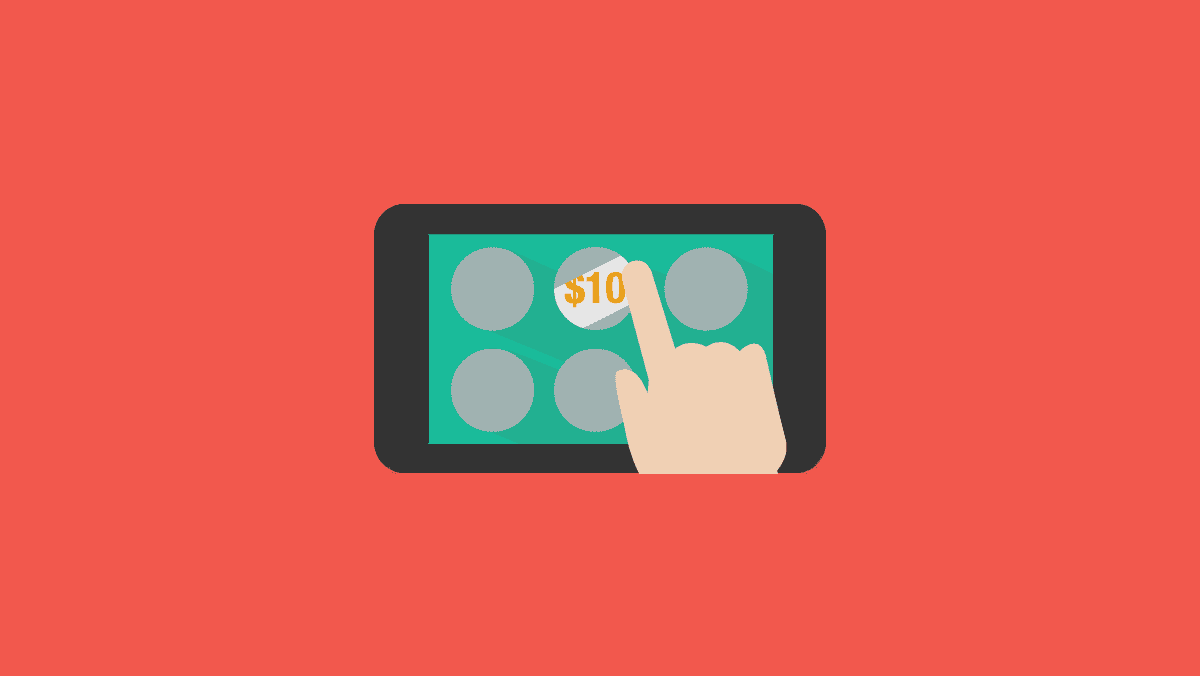 Best Online Scratch Off Games for Real Money

The online scratch-offs allow players to play over multiple 'rounds.' Playing scratch cards online means you can experience entertaining themes, quirky gameplay, and elements from other mobile games such as 'gems' or sports. The principle behind these games is the same as retail scratch-offs. Still, they have many more innovative features, including "bonus round wins" that are similar to a slot machine bonus trigger, but instead, you are awarded winning scratch cards instead of free spins.
The list of online scratch-offs below is an example of how diverse these games are. Many online casinos offer them in a demo mode, allowing users the chance to test them before committing to playing scratchies for real money.
In terms of online scratchies, Nextgen Gaming seems to be the most prevalent and the better offerings to play online, with popular games such as Gorilla Go Wild and Foxin Wins being very popular online slots that have been developed into equally enjoyable scratchie games. The standout features of these particular scratch cards are that as well as the regular stake-based scratch rewards, and there is also the chance to trigger a bonus round. While these may not be as engaging to play as the slot counterparts, they do offer a great chance of increased winnings!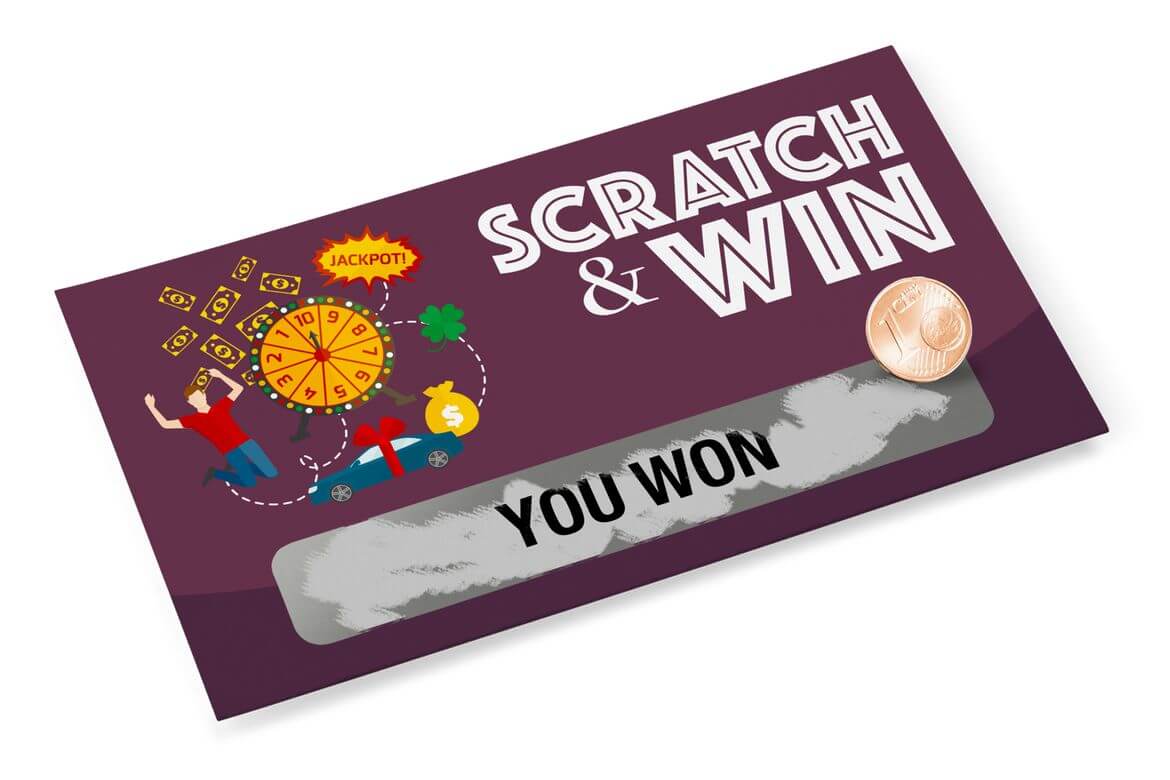 Top 5 Online Scratch Off Games
🥇Medieval Money: Dragon's Loot (IGT)
🥈Color Cubes (IGT)
🥉Double Play: Super Bet (Nextgen Gaming)
🎖️Ghostbusters: Spectral Search (Nextgen Gaming)
🏅Wheel of Fortune: Winning Words Game (IGT)
#1 Medieval Money: Dragon's Loot Scratchie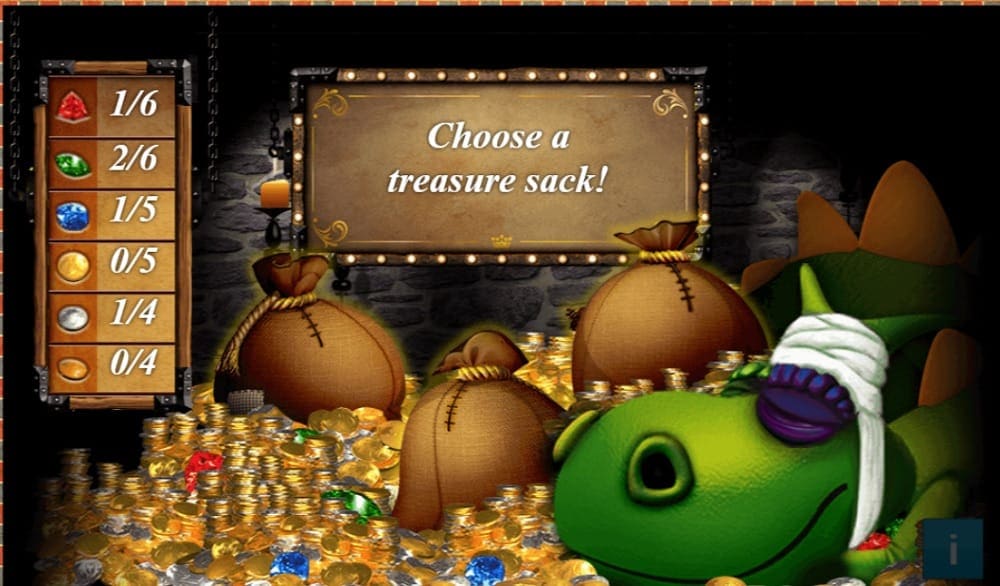 Instead of scratching to reveal pictures, you can catapult rocks at a medieval castle in this game. The top reward is 25,000x at $10 per ticket or 15,000x at $1. The game features a bonus round, which is unlocked if you reveal a dragon when firing the catapult into the castle.
#2 Color Cubes Scratchie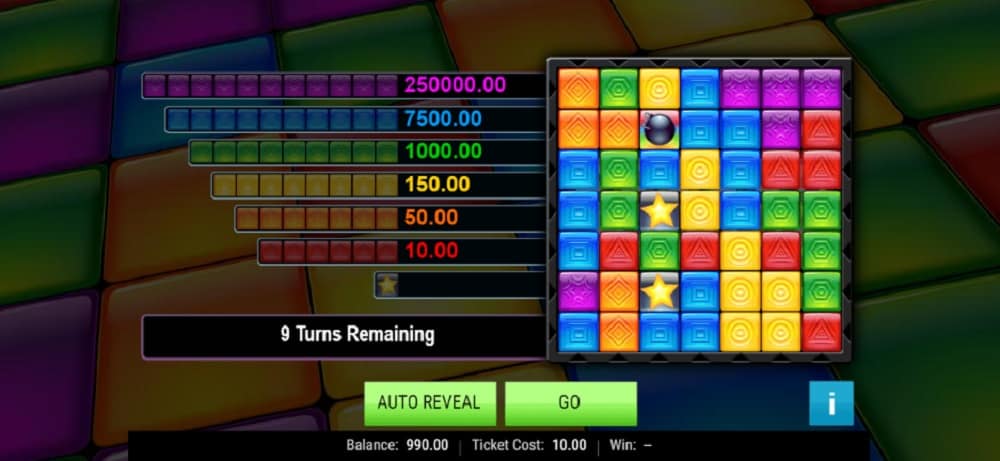 Provided by IGT, this online scratch-off is loosely based on mobile gems games. You begin by choosing a stake between $1 and $10. This prompts a grid to fill with colored blocks. The game is addictive as you try and collect blocks in groups to fill lines. You can win up to $250,000.
#3 Double Play: Super Bet Scratchie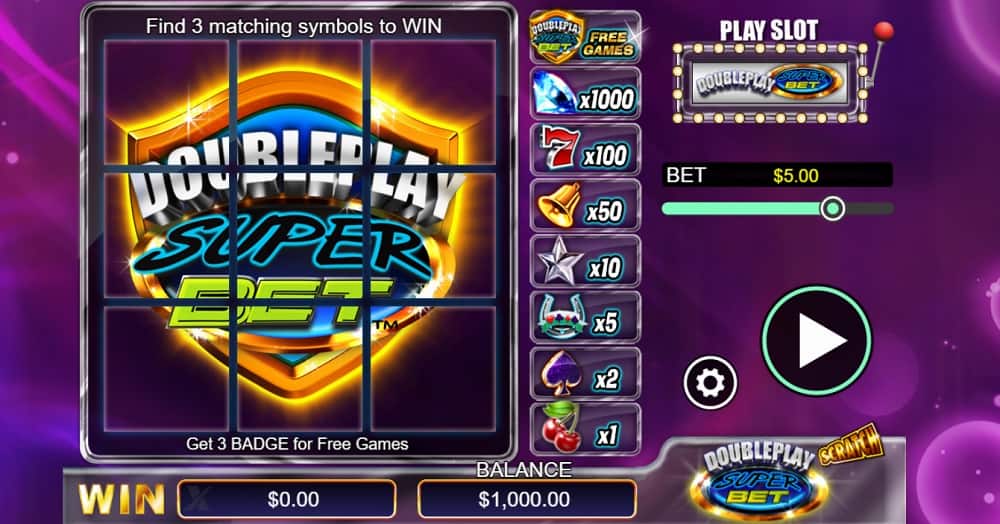 The aim of this game is to match three symbols to win. Developed by Nextgen Gaming,the symbols include red sevens, stars, bells, and lucky horseshoes. You can win hefty payouts when you get three of the logo/badge symbols. Players can win from 1000x to 3000x. Bet sizes range from 3c up to $50.
#4 Ghostbusters: Spectral Search Scratchie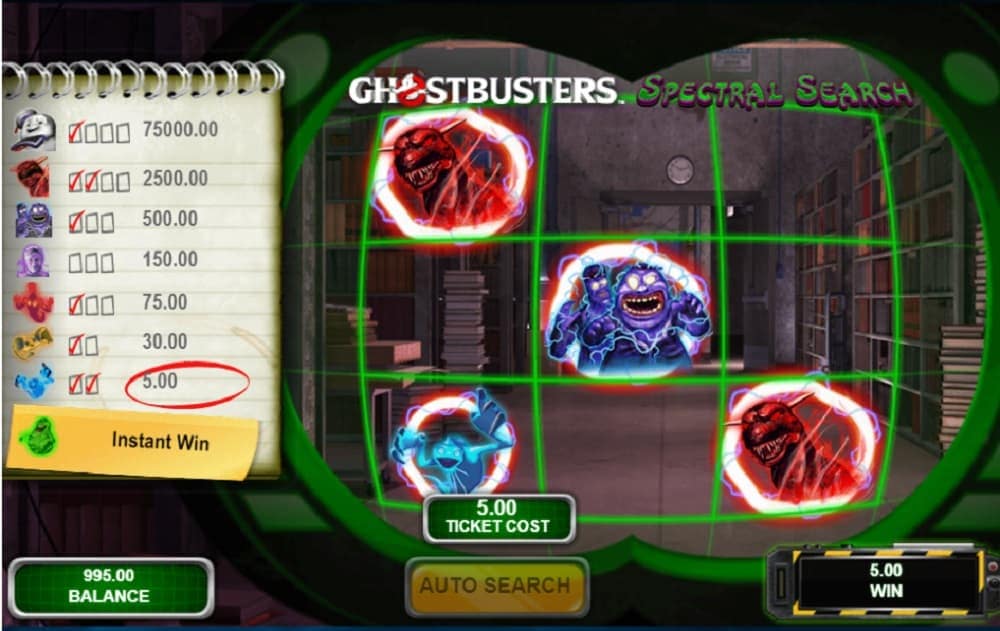 Based on the Ghostbusters movie franchise, this online scratch-off takes the familiar 3×3 grid idea to a new level. Players get five picks to match as many ghosts as they can. The biggest prize available is the Stay Puft man, which is 15,000x your bet.
#5 Wheel of Fortune: Winning Words Game Scratchie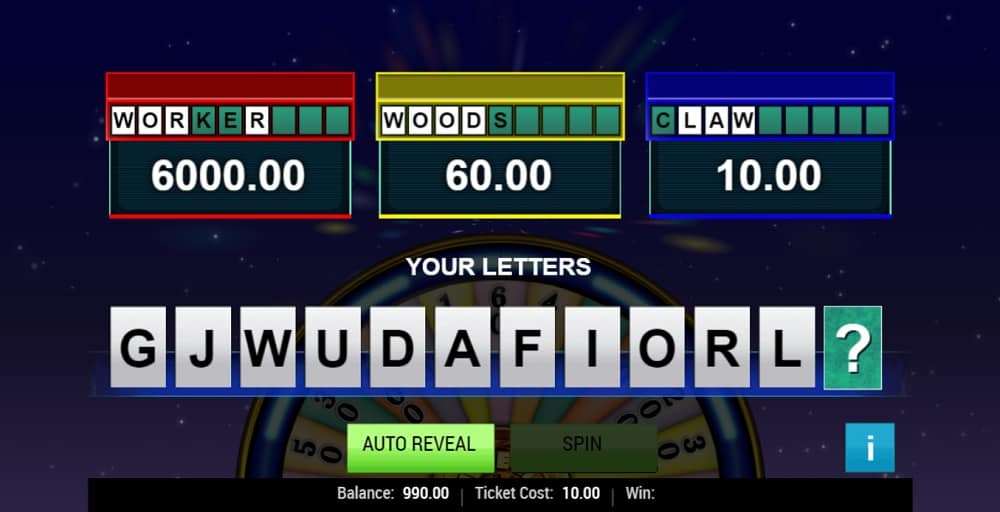 There are two sections to this scratch card-style game. You spin the well-known Wheel of Fortune wheel to start, which gives you three prizes. You will then see a row of cards, which flip to reveal letters. There is also an additional random bonus wheel round, where your wins get multiplied.
✅Benefits of Virtual Scratch Offs
If you have created an online casino account and are ready to play scratch cards online, you will notice many benefits. A lot of scratch-offs closely resemble the gameplay of their physical counterparts. However, there are some significant differences, particularly regarding the complexity of the gameplay and the ability to have extras such as winning multipliers or bonus rounds.
Some of the biggest benefits of playing online scratch-offs include the following:
Bonus games: Spin a wheel to win a multiplier. Hit the correct symbols to get five free games at 3x on all wins. The bonus games are varied but provide the potential for large payouts.
Instant play: There is no need to travel and get a physical card and rub off the symbols one by one. Online cards reveal all of the symbols at once, so you can move on quickly.
Casino bonuses: The online casinos that host scratch-offs will offer welcome bonuses for new players. These can include no-deposit deals, matched welcome bonuses, and unique promotions.
Mobile play: You can access scratch-offs from anywhere via your smartphone with online casino apps. Games like

scratch carnival

have some amazing scratch games.
Flexible bet sizes: You won't often find a retail card at less than $1. Playing online, your bet sizes can be anything from a few cents up to $50.
Amazing graphics: You don't get the fun and immersive experience of throwing rocks at a castle or spinning wheels buying a retail scratch card. Playing online adds an element of fun.
❌Disadvantages of Online Scratch Cards
The main disadvantage of online real money scratchies is that they are not as popular as online slots, which means the range of different games on offer is far more limited. The most successful scratchie games tend to be movie tie-ins or based on a pre-existing slot that is very popular.
The RTP of these scratchie games is often far, far lower than any other game at the casino. In fact, if you check through the paytable of these games, you might be quite alarmed to see RTP figures as low as 80%, with even the better games only offering 85%.
The value for money for playing online slots exceeds this value by around 10% (RTP 95%+). The huge house edge on scratchies means long-term play on this type of game is likely to empty your bankroll, there is always a chance to win a top prize, of course, but you should probably look into playing online slots or even Slingo Games if this simple kind of gambling appeals.
FAQ's
Which US casinos have real money online scratchies?
There is an ever-growing list of legit online casinos in the US above where you can play online scratchies. These include BetMGM, FanDuel, and PlaySugarHouse.
Which online scratchies have the best odds?
Just like online slots, the scratchies found at online casinos also display the RTP data within the game rules and paytable sections.

The RTP can vary wildly from game to game and by each game provider, but expect the overall percentage to be close to 85% RTP from the better developers such as Nextgen Gaming.
Is it better to buy more expensive scratch cards online?
The cost of an online scratch card does not affect the outcome. RNG determines the mathematics of whether it's a winning or losing card. The RTP of the scratch card is fixed and is in no way dependent on the stake size.

Given the flexibility regarding bet size for online scratchies, it is best to balance the cost in relation to your real money bankroll.
Are online scratch cards legit?
Yes, the scratch cards available at regulated online US casinos are provided by the same software companies that create and distribute the online slots.

The actual scratch card games must pass through stringent licensing and RNG tests to be fair, random, and have a known theoretical RTP value.