Gamble USA strives to improve your online gambling experience. We aim to help you play safely, make informed decisions when gambling, and increase your betting knowledge through our guides.
We adhere to strict editorial integrity; our content may contain links to products from our licensed & legal US partners.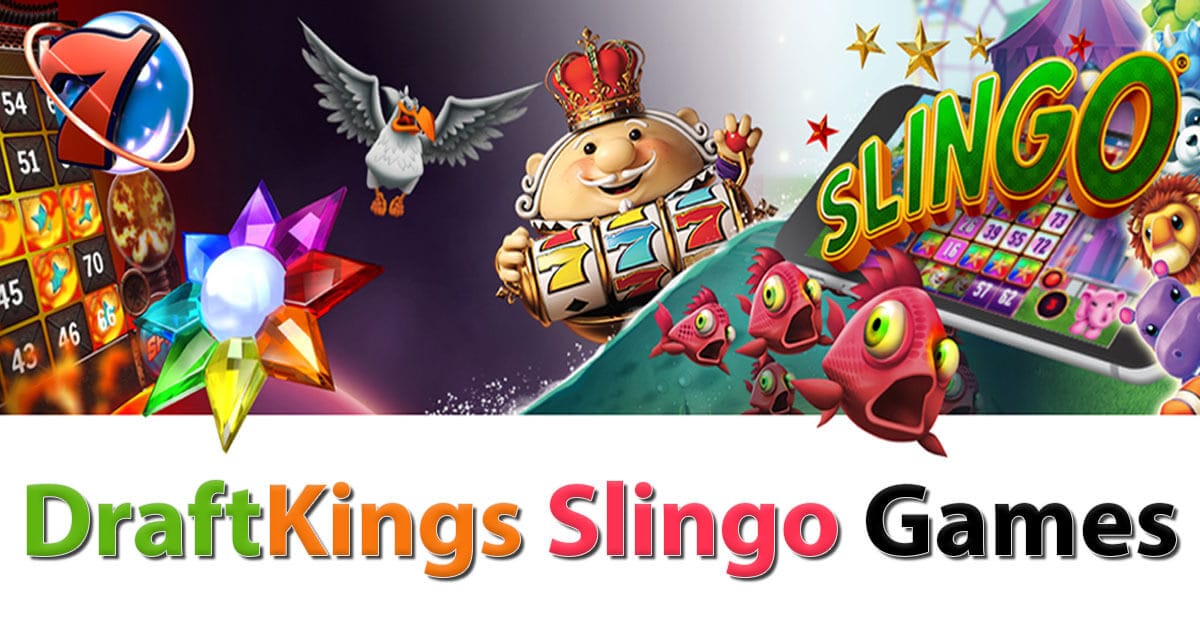 Slingo. A play on words of two of the most tried and true casino games — slot machines and bingo. If you've played at any online casino across the US, chances are you would have seen a Slingo machine. Since 1993 they've been a staple in all casinos. However, despite this, for so long, they've had something of a reputation as being a novelty, a game which you play for fun though knowing that you'll never make much money from them. And for a while, this was true.
Though in 2015, Slingo was acquired by the UK company Gaming Realms, who envisioned them to be more than that, and over the past seven years, they've tweaked their formula to re-imagine Slingo into becoming one of the most profitable games. The results were an instant hit in Europe. And over the coming years, US online casinos took notes of how wildly successful these games were and started including more and more of them in their gaming libraries. Of these online casinos, one stood out — offering almost 40 variants. That casino is of course, DraftKings.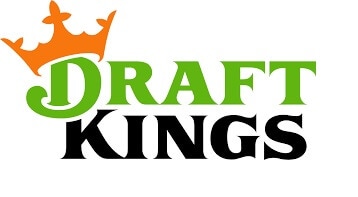 But with so many variants, which one should you play? Well, we've gone through them all and have scraped the most essential data, including volatility and RTP, so you can pinpoint exactly what you're looking for and find it in the below table. But if you're still unsure which one to go for, don't stress. Because our team has come up with their top five Slingo games available at DraftKings casino.
$50 Casino Credits + $2,000 Bonus
Excellent mobile app
User-friendly design & games
Slingo Games Available on DraftKings Casino
Below you can find the raw data of the 38 Slingo games available at DraftKings Casino.
| 🎰DraftKings Slingo Games | RTP | Volatility | Score |
| --- | --- | --- | --- |
| 🎰Book of Slingo | 96.5% | Medium - High | 8/10 |
| 🎰Lucky Larry's Lobstermania Slingo | 96.5% | High | 8.5/10 |
| 🎰Red Hot Slingo | 96.33% | High | 9.5/10 |
| 🎰Slingo Advance | 95% | Low | 8.5/10 |
| 🎰Slingo Ante Up | 94.9 - 97.1% | High | 8.5/10 |
| 🎰Slingo Bells | 95.48% | Low | 8/10 |
| 🎰Slingo Berserk | 95.51% | Medium | 8/10 |
| 🎰Slingo Big Wheel | 95.58% | High | 7.5/10 |
| 🎰Slingo Cascade | 95% | Medium | 7.5/10 |
| 🎰Slingo Carnival | 95.6% | Medium | 8/10 |
| 🎰Slingo Classic | 95% | Medium | 7.5/10 |
| 🎰Slingo DaVinci Diamond | 96.52 - 96.59% | Medium | 8.5/10 |
| 🎰Slingo Deal or No Deal | 95% | Medium | 8/10 |
| 🎰Slingo Extreme | 95% | Low - Medium | 8/10 |
| 🎰Slingo Fire and Ice | 96.04% | High | 9/10 |
| 🎰Slingo Fishin' Frenzy | 95.24% | High | 9/10 |
| 🎰Slingo Fluffy Favorites | 95.3% | Medium - High | 8.5/10 |
| 🎰Slingo Fortunes | 95% | Medium | 8/10 |
| 🎰Slingo Gems | 95% | Medium | 7.5/10 |
| 🎰Slingo Inca Trail | 96.47% | High | 8.5/10 |
| 🎰Slingo Lightning | 96.5% | Low | 9/10 |
| 🎰Slingo Lucky Streak | 95% | Medium - High | 8/10 |
| 🎰Slingo Maximus Soldier of Rome | 95% | Medium | 7.5/10 |
| 🎰Slingo Racing | 96.25 - 96.33% | High | 8.5/10 |
| 🎰Slingo Reel Extreme | 95.6% | Medium | 8/10 |
| 🎰Slingo Reel King | 95% | Low | 9/10 |
| 🎰Slingo Revea | 89.5% | Medium | 6.5/10 |
| 🎰Slingo Riches | 95% | Low | 7.5/10 |
| 🎰Slingo Showdown | 95.4% | Medium | 8.5/10 |
| 🎰Slingo Stampede | 95.4% | Medium | 8/10 |
| 🎰Slingo Stardust | 96.66% | Low - Medium | 9.5/10 |
| 🎰Slingo Super Spin | 96.71% | Medium | 9/10 |
| 🎰Slingo Sweet Bonanza | 96.45% | High | 9/10 |
| 🎰Slingo X-Scream | 95% | Low - Medium | 8.5/10 |
| 🎰Slingo XXXtreme | 95.48% | Low | 8/10 |
| 🎰Slingo Xing Yun Xian | 95% | Medium | 8.5/10 |
| 🎰Stickin' Rich Slingo | 95.72% | Medium - High | 8/10 |
5 Best DraftKings Slingo Games
RTP, volatility, and enjoyment. Those are perhaps the three most important metrics when considering which of the Slingo games at DraftKings are the best. While RTP is pretty straightforward — i.e. the higher, the better. The other metrics of volatility and enjoyment are less concrete to work out.
While some prefer high-volatility games where life-changing winnings are a real possibility, others just want a fun and relaxing game that guarantees they won't win or lose too much. Our team understands this. So on the following list, you'll find a variety of low-volatility and high-volatility machines — all with high RTP, and a variety of fun themes with engaging mechanics.
#1 Slingo Sweet Bonanza
With 96.45% RTP, the hugely popular game Slingo Sweet Bonanza is the first entrant on this list.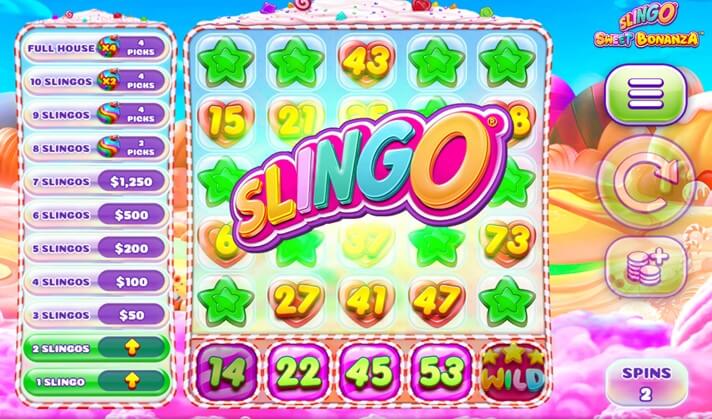 With the online game Candy Crush as beloved as it is, it's no surprise to see a Slingo game take advantage of it and make a game with a candy theme. There are no groundbreaking mechanics to this game as it's made up of the standard 5×5 grid, with each slingo awarding the prize as shown on the paytable to the left of the grid. There is a bonus game that is awarded by either collecting three candy bombs or eight slingos; however, this is where Slingo Sweet Bonanza's high volatility kicks in, as this bonus is difficult to trigger — occurring in about 1% of games.
If you do get it, it's a guessing game, as you have to select between multiple different candies to win a cash prize. Extra spins are generally not recommended as they yield a lower RTP of 95.08%.
#2 Slingo Starburst
All Slingos take inspiration from slot machines, but it's fair to say that Slingo Starburst does this a little bit more than most. Firstly, lovers of the Starburst slot machine will notice that it uses the same symbols as the slot game, with there even being a possibility of winning cash on any spin if you line up matching symbols. But going one step further is that in Slingo Starburst, rather than winning cash prizes when you get enough slingos, you instead win a free spin of the Starburst slot machine with a guaranteed win.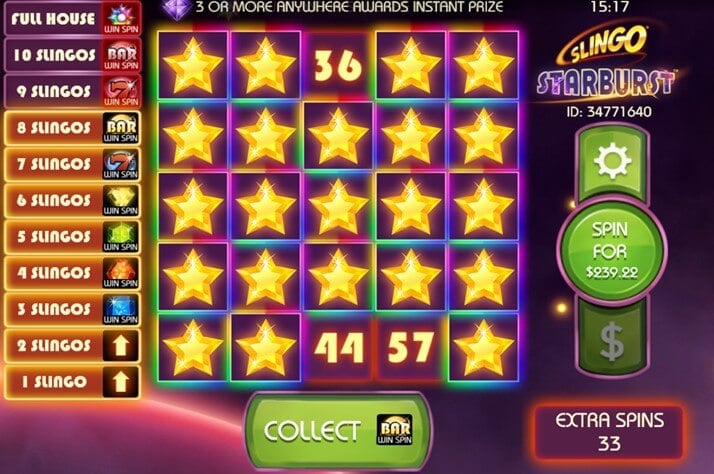 What symbols you're guaranteed to match will depend on how many slingos you get. Though if you've ever played the Starburst slot, you'll know that the winnings can be massive when you match the highest-paying symbols. A 96.66% RTP and low to medium volatility make this a perfect game for those happy to sacrifice the potential of six-figure wins for more realistic and regular wins.
#3 Slingo Fishin' Frenzy
With high volatility and an RTP of 95.24%, Slingo Fishin' Frenzy can look like a weak link. Wins are rare, and even when they do come, they aren't always massive. However looking through the rules and studying optimal strategy, Slingo Fishin' Frenzy does something relatively rare by making their extra spins have higher RTP than the base game at 95.34%.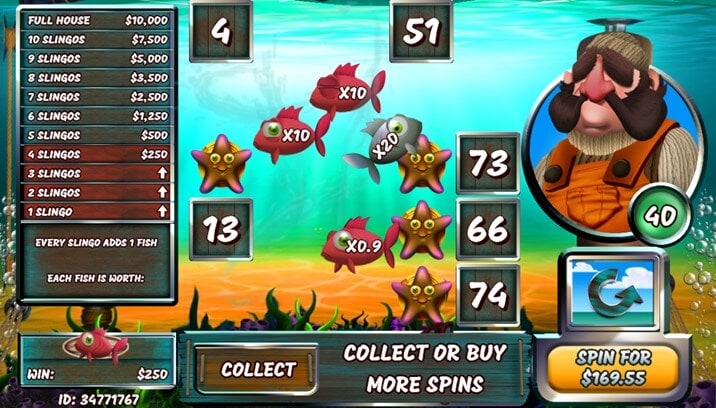 This makes Fishin' Frenzy a rare outlier among Slingos. With that being said, though, it's still not a case of always buying them — as with only a max of eight extra spins available for purchase, you'll need to know when to chase big money and when to let it go. As individual extra spins can cost significantly more than a full round, we recommend that you reduce your betting size by at least 50% when playing Slingo Fishin' Frenzy.
While no traditional bonus games are available, occasionally, the player will reel in an instant cash win to the value of their stake multiplied by the highest fish multiplier. These fish multipliers are awarded upon every slingo.
#4 Slingo Reel King
Another game with a low RTP at 95%. Although once again, there's more to it than meets the eye, and with Slingo Reel King, that something is actually something less with one of the lowest volatility machines available at DraftKings. With Reel King, there is no minimum threshold for a win. That means every slingo pays out.
There is a bonus game that can be triggered via the yellow symbols leveling up your multipliers at the top of your screen. However, it's something that rarely happens. And even when it does, the slot bonus game isn't that exciting. That's not a bad thing though. And whether you're on a budget or not, the $0.20 minimum stake and relaxing gameplay make Slingo Reel King the perfect game to play when unwinding.
#5 Red Hot Slingo
While relaxing gameplay can be great, sometimes you just want that adrenaline rush — you want that high-octane gameplay where any spin can result in a massive payout, and if that's what you're after, then the high-volatility Red Hot Slingo is for you.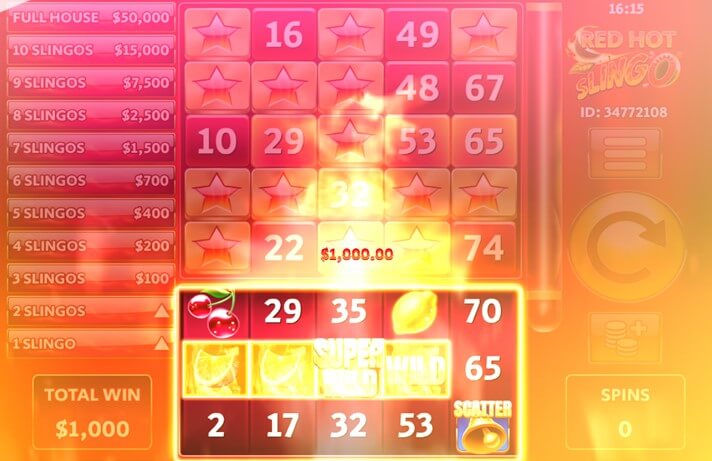 Two games in one, as rather than just five numbers being called out at once, Red Hot Slingo uses a 5×3 slot machine to call out your numbers. But this slot machine is not just a gimmick. With five paylines, potential five-figure payouts, and the possibility for bonus games when you collect three scatter symbols, it is very much a game within a game — offering you two different ways to win.
There is a drawback to Red Hot Slingo though. With up to 15 numbers called out every spin instead of the traditional five, this Slingo game only gives you five spins for your initial stake. Still, if you're looking for an adrenaline rush when the games are quick, and the winnings are potentially massive — you've found it with Red Hot Slingo.
Slingo Games Rules & Strategy
While the overlying strategy isn't too complicated, there are a few things that you can do to maximize your potential winnings when playing Slingo.
Use Wilds on Diagonals — When you get a wild, it can be tempting to place it on the row with the most symbols to try and get a quick slingo, it's usually better to place it on one of the diagonals of the slingo grid. That's because to get a slingo on DraftKings, you can match your symbols horizontally, vertically, and diagonally — and while all positions have a vertical and horizontal payline running through them, there are only eight diagonals that have three paylines, as well as the center position which has four paylines. The only exception to this rule is if you're on your last few spins or are using extra spins. In those cases, you should go for immediate slingos.
Don't Use Extra Spins (Usually) — Typically, extra spins reduce your RTP. Although that's not always the case. To check, you'll need to go through the game guide by clicking the "Menu" button and then clicking the question mark symbols. Sifting through this guide, you'll find the RTP of the extra spins. If you're wondering about the above games — only Slingo Fishin' Frenzy's extra spins increase the RTP, with Slingo Reel King's extra spins having the same RTP as the base game.
Consider Altering Your Stake Size — While a cross between bingo and

slots

, DraftKings Slingo often carries higher volatility than both. As such, you should typically reduce your stake size when playing. This is especially true if you intend to use the extra spins feature, as these can often increase your overall stake by x10 and even higher.
How to Play Slingo at DraftKings Casino
$50 Casino Credits + $2,000 Bonus
Excellent mobile app
User-friendly design & games
Playing Slingo at DraftKings is easy. Follow the steps below to get started today.
Using our unique links, navigate to the DraftKings online casino homepage.
In the top right corner of the screen, click the "Log in/ Signup" button. Then on the next page, select "Sign up".
Enter in your desired username and password, as well as your email address. Then click "Next". There's an option to enter a

promo code

, but you won't need to type anything in, because if you followed step one and visited DraftKings through our secure links, the promotion will be automatically applied to your account.
Next up, you'll need to enter in information to confirm your identity and that you live in one of the

DraftKings casino states

, of which there are five currently available;

NJ

,

PA

,

CT

,

WV

, and

MI

. Once you've entered that information, click through the prompts to secure your account and confirm your location. Once you've done that, click "Register".
You'll now have a confirmation email sent to your email. Click the link inside it to confirm your registration.
That's it. Your account has now been registered, and the first part of your welcome bonus ($50 no-deposit) will now be available in your account. Now navigate to the search bar and type in "Slingo" for access to all the DraftKings Slingo games, or just type in the one that you're looking for.
It's just that easy, taking less than 10 minutes on average. The best thing though is that the $50 no-deposit bonus is just the first part of the DraftKings Slingo welcome bonus.
DraftKings Slingo Welcome Bonus

To get you started on your online Slingo journey, DraftKings has not one, but two offers exclusively for members who sign up using our links. The first is a $50 no-deposit bonus. If you're unfamiliar with no-deposit bonuses, they're exactly what they sound like — a free signup bonus applied instantly to your account without requiring any deposit. DraftKings isn't the only online casino offering the bonus. But theirs is the biggest at $50.
The second part of their welcome is a 100% deposit match bonus of up to $2,000. So if you deposit $50, you get $100 — $300 will get you $600 — all the way up to $2,000, which will get you $4,000. Double your money on DraftKings without risking a penny of it. This is a one-time deal, so when you do take advantage of it, it's a good idea to go big.
Should You Play Slingo at DraftKings Casino?
Yes. With 38 different games and more added monthly, DraftKings should be your number one destination for playing online Slingo for real money. And with the two-part welcome bonus on DraftKings Casino, you can try it before risking a cent. The operator also has a great range of easy-to-play games, even if you are new to online gambling. Then when you want to make a deposit, you'll get your first one doubled up to $2,000. Just use our secure links to take advantage of these offers and get started with Slingo at DraftKings today.