West Virginia Sports Betting – Wait May Be Finally Over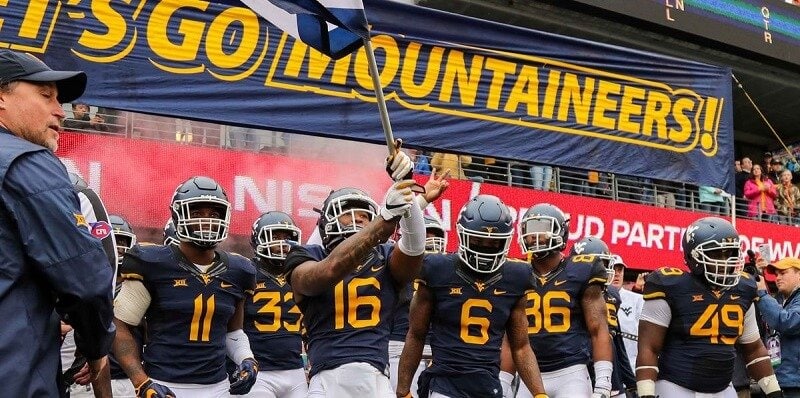 It's been a frustrating few months for sports bettors in West Virginia, having been deprived of a mobile option since March following the closure of the BetLucky Sportsbook app.
However, their wait could soon be over, if recent media reports prove accurate, with both DraftKings and FanDuel ready to launch their apps as early as next week – just in time for the first full slate of college football games on August 31st.
That's according to West Virginia Lottery Director John Myers, who told reporters on Wednesday: "I can say we're getting very close. Testing is completed on one and ongoing on another."
Whilst not mentioning the two sportsbooks by name, it's strongly believed to be DraftKings at Hollywood Casino at Charles Town and FanDuel at The Casino Club at Greenbrier Resort, both of which already account for a small number of monthly sports betting revenue.
Both DraftKings and FanDuel (along with William Hill) were given approval for mobile sports betting by the West Virginia Lottery back in April, while sports betting at a handful of retail sites has been taking place since last year. To get an idea of what's in store, you can read more about the apps with our NJ guides – DraftKings app and the FanDuel app
Two of those – the Mardi Gras and Wheeling Island Sportsbooks – were partnered with BetLucky and therefore ceased taking bets at the same time as that company went defunct, leaving just three retail sportsbooks in the Mountain State.
So why the long wait for the apps?
"We've wanted to see it up and running as much as anybody. I know there's some concern that it's taken a while but when you do something for the time you have to dot the i's and cross the t's. Now we think we're there," Myers said.
What can WV sports bettors expect?
The launch of DraftKings Sportsbook in WV would mark just the second state for the operator, having been the first New Jersey sports betting app to launch in August 2018. They've not looked back since and, for good reasons, as you'll discover in our full review.
Top competitor FanDuel launched their app in NJ soon after and is now the top-grossing online and mobile sportsbook in the Garden State. They've since gone live in Pennsylvania and WV sports bettors can find out what's in store for them by reading our full review here.
BetLucky app betting hinted at potential
Those two industry heavies will take plenty of encouragement from the short-lived history of the BetLucky app, which did well whilst in operation. The app betting outnumbered the money placed down at its two retail sportsbooks in casinos on a monthly basis.
Let's go Mountaineers!
Furthermore, a launch next week could see them hit the ground running in a state boasting one of the proudest and most passionate fan bases in college football – the Mountaineers' season opener at James Madison is already sold out!
So after several months of no online sports betting action, the waiting may be finally over for West Virginia bettors. Fingers crossed.
Relevant news