Using a Free Bet or Free sportsbook bonus is a great way to get started with an online sportsbook and betting site. 
Take a look at a range of free bet offers below to help you get ahead on your betting journey. Online sportsbooks will often put out an exclusive free bet, promo, or bonus offer for you to get up and running with the book. All the operators listed below are legal in the US, and all offer some kind of new player welcome bonus to get you started.
You can access a no deposit free bet via a sportsbook promo code or simply by creating a new account. A code is not required for every betting offer, and the sportsbook will state if one is needed for any sports promotion
These latest free bet offers in 2022 can be used for significant events, such as Super Bowl LVI, or college football tournaments. Online gambling is constantly growing in the US and people want to boost those free bet funds or collect free bet credits.
You can sign up for any of the books below in any US state, but you need to be in a regulated & licensed state to place your wager.
Best Free Bets Offers July 2022
Latest betting promotions & betting bonus
A sportsbook will likely shout from the rooftops about an initial bonus offer they have to draw in new clients. Whether it is a well-known betting app like BetMGM sportsbook or Barstool sportsbook, or a lesser-known brand such as SI sportsbook, they are all competing in the same market. But whether you're completely new to the game and need some understanding of how sportsbook bonuses work or a seasoned veteran looking to get the most bang for your buck, it can be hard to cut through the noise and determine which one is the best.
We've compiled a list of the best sportsbook bonuses & promotions available from reliable and trusted online sportsbooks. Using a free bet offer is a fantastic way to bet for free and win money. There are so many offers out there, ranging from risk-free bets to free bet bonuses, deposit bonus offers, and more. Competition in the US sports betting market is really heating up and new operators are coming to market offering some huge free bets and promo offers to draw in new customers.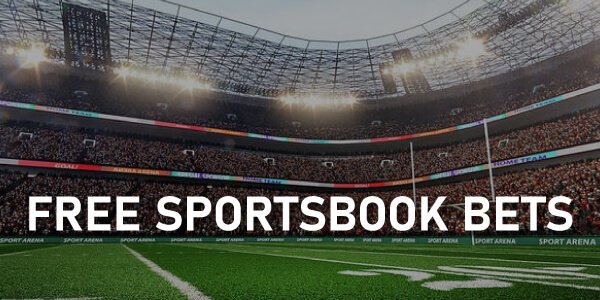 We have bonuses listed for all the best legal US Sportsbooks, including DraftKings sportsbook, BetMGM, PointsBet, and many more! Using free money betting is one of the best ways to wager at a new sportsbook. As competition really heats up across the US, operators are becoming more generous with their offers and promos. It is great for customers as it gives us some bonus funds to wager with instead of our own cash.
Whether you are using the Caesars sportsbook, FanDuel Sportsbook, Paddy Power, Bally Bet, or any other site of your choice, online sports betting bonuses are designed to benefit you. The best free bet offer will have generous wagering requirements meaning you can play through the bet without strict penalties.
It is important to note that not all sportsbook bonuses are created the same. Some are real cash, some are match plays/free plays, and almost all have different rollovers and holds before you qualify to submit for a withdrawal/pay-out. Additionally, some may focus on specific events like the NBA playoffs. Like everything, there are good and bad points for each, but there will be something suitable for everyone. FanDuel for example offers a $1,000 risk free bet, whilst rival operator, PointsBet, offers a $2,000 matched bet.
You may also want to see our guide to matched betting in the USA for tips on how it works. Below we explain in more detail the different types of sportsbook deposit bonus that are available to use online. Arbitrage Betting is also a very popular way to use a free bet offer for US bettors.
Different kinds of free bets, betting promotions, and offers
Not all free betting offers are the same. Each operator is likely to run their own kind of special offer. Each will have different betting offers for new bettors and there are lots of different types of free bets available. We generally use a few books and offers. It's always good to sign up to a few so you can compare odds before deciding who to place a bet with. Why bet with someone who offers lower odds, when another book will offer you higher odds?
Let's take a look in a bit more detail at some of the sports betting free money offers you can claim:
Risk-Free Bet
These are the most popular type of new customer or new player welcome offers. To put it simply, if you place a sports bet and it comes in, well done, the money is yours. But with Risk-Free Bets, if you place a bet and it loses, the book will give you your money back or bet credits. This can be in a free bet, bonus cash, a site credit, voucher, or bonus money. Generally speaking, the amount of the free bet you get back, is usually the amount that you place on your first bet with a sportsbook.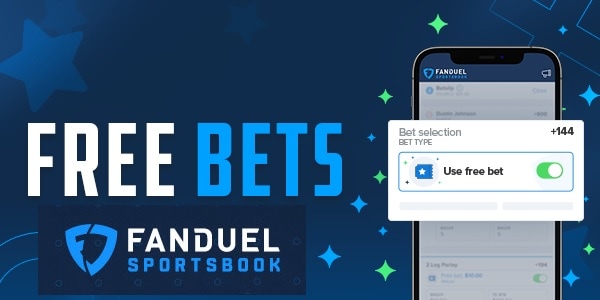 Match Bonus
Widely regarded as the most common sportsbook sign-up bonus is a match bonus (also called a cash bonus), where a percentage of your first deposit will be "matched" by the sportsbook (up to a certain dollar amount). For a match bonus, it's a standard procedure for the rollover requirements to include not just the deposit amount, but also the bonus amount awarded.
A great example of this is the $250 matched bet from BetRivers. You need to use promo code 250MATCH to claim the offer. It is one of the best free sports betting bonus offers on the market.
Matched Deposit Bonus
A matched deposit offer is also getting more popular. These are generally more popular with online casinos that may offer free spins as part of a new customer welcome offer. Sportsbooks also offer a matched deposit option too. As the name would imply, the book will match whatever deposit you make. Matched deposits can often provide some great value bets for new customers. Matched deposit bonuses are pretty straightforward for new bettors. The bookie will match a percentage of your first deposit in the form of bonus funds.
Most bookies will offer a matched deposit offer between 50% and 100% deposit matches, but some books may even go as high as 200%. The offer can normally only be used on a first bet, but this can normally be on any bet type from a single bet, prop bet, parlay, or any other bet type.
Cash VS Free-Play
A cash bonus does what it says on the tin. It's real money in your account balance. In essence, the sportsbook essentially pays you to try them out. If you deposit $100 for a 20% bonus, your balance is $120. A free-play is talked about in a similar way to a cash bonus. The sportsbook might have the same type of advertisement around the web or on its homepage: "Get Your 20% Bonus!" But this sucker here is 20% in free bets. That means the same $20 free play only becomes $20 in your balance if you win $20 betting it. A free-play is roughly worth half of its cash bonus counterpart. If you bet that $20 on an even money baseball team, you have about a 50% chance of winning and, therefore, a 50% chance of turning that free bet into cold hard cash. So, that free-play is worth 10% cash to you.
However, when you look into the intricacies of this, you can find advantages to suit you. On the surface, a 20% free play bonus might sound better than a 15% cash bonus, but don't be fooled. The 15% cash bonus is a stronger play. If you bet $100 with a cash bonus, you will have $190 in your account if you win. If you bet $100 with a free play bonus, you will only have your bankroll increased by $90.
Money-Back Free Bets
Claiming money back as a free bet is still a relatively new concept when it comes to bonuses and promotions, but it's a great option for new customers. Good examples of this type of bet would be:
Back a baseball team, and they lose in extra innings.
Bet on a basketball team, and they lose in overtime.
A bet on a soccer team fails as the only goal came after 90 minutes.
Place a soccer wager on a selected market and have the game finish without a goal.
In all of the above examples, your free bet award will be without the initial free bet stake, so you'll only receive the winning portion should your free bet win.
New Customer Bet offer
Most bonuses and promotions are targeted at new players. Because the online gambling market is so competitive, sportsbooks are trying to stand out from the crowd in an effort to bring in new players. Consequently, it is best to join as a new player as you can benefit from these generous offers. As a new bettor, you can take advantage of no deposit free bets or a risk free first bet. These promos are always more valuable than ongoing bonuses as once you have signed up, the sportsbook doesn't need to convince you to join.
Claiming a free bet offer
To get your hands on one of the sportsbook bonuses or completely free no deposit bets, you need to join the operator and then, in most cases, make a deposit. This process can vary from operator to operator. Sometimes you are required to make a qualifying bet to trigger the offer. Nearly all of the offers will have some form of wagering requirement that you will need to follow in order to claim the bonus bet. This can also include meeting a minimum odds requirement as well.
It's real easy to join a book online. Just head to any of the operator's sites using the buttons and links above, then press join. You will need to enter some basic details, name, address, cell number, email, social security digits (usually the last 4), then pick a username, fund your account and get set to wager. You may be required to confirm your email before getting access to your bonus money, but that is easy to do. Some operators require you to use a sportsbook bonus code to claim the offer, but not all.
Pro Top Tip – Use a few (at least 2) Sportsbook betting sites so you can get a few welcome bets and also compare lines and odds across more than one book. Also look out for bet insurance as this will give you something back which is particularly useful if you are a new bettor.
Pro Top Tip 2 – If there is one, sign up for the sportsbooks reward, VIP, or loyalty program. You can get money back and rewards every time you place a sports bet.
There is generally no limit on which sport you can wager on using a free bet offer. For example, you can use a soccer free bet at fixed odds to put $20 on your favorite team, or you can use it to back your favorite golfer to finish top in the open. Generally, most of the best free bets for new bettors come from new operators who try to attract new players from the get-go. Don't let this put you off. A lot of operators regularly hand out bonuses and free bets for existing customers as well.
If your bet doesn't come in, there will likely be a wagering requirement that you will be needed to have met so you can get the funds returned to your account. Most free bet offers will have some type of wagering requirement so it's always worth looking at the fine print.
Rollover Requirements
Most sportsbook bonus offers will have rollover requirements or free bet stakes associated with them. This requires a player to roll over their deposit and bonus a certain amount of time to become eligible for cashout. This is a crucial factor when deciding which sportsbook offer is the right fit for you. Usually, the rollover terms will be around 3 – 5X on a particular promotion, so if you deposited $500 and received a 20% cash bonus requiring a 3X rollover, you would then need to put $1,800 into play before you can cash out.
What states can you claim the free bets in?
You can sign up for a sportsbook from any US state, but, you need to be in a state where sports betting is legal before you can place your bets. You can see our state guide for an up-to-date list of which states allow sports betting. The states listed below are the most popular states where sports betting is allowed online and on mobile sports betting apps.
State Specific Offers
Different sportsbooks regularly run different offers depending on which state you are looking to wager in. There are a lot of reasons for this. They may feel a free bet bonus works betting on one state than another, or it may be there was a better customer uptake for a deposit offer. Some bonuses are also associated with different sports teams that play in the state. If you are looking for state-specific offers, then have a look at these:
As an example, DraftKings in Indiana may run price or odds boosts for new players on the Colts but could run a different welcome offer for the Broncos in Colorado.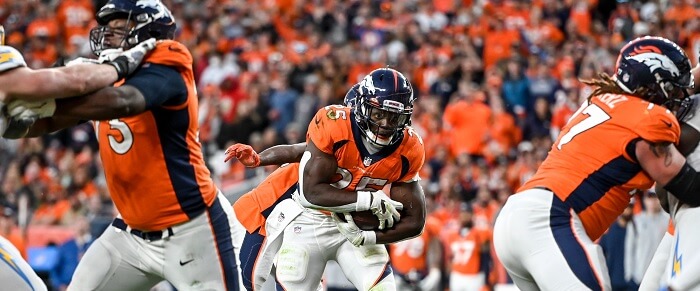 Sportsbooks Offering Good Bonus Offers
There is no doubt that one of the reasons online betting is now so mainstream is because of the many fantastic deals there are to be had. Many of the pro handicappers from Las Vegas choose to bet online instead of at the casinos on the Strip because of that very reason. With so many sportsbooks bombarding you with free bets and other promotions, it is certainly worthwhile to spend a little bit of time choosing the right one. You work hard for that paycheck, right? May as well top it up with a promo bonus.
Head to their promotions page and check out exactly what free bet offers each site has available. You might want to take advantage of a sizeable risk-free bet or be more drawn to that impressive matched bet bonus. Check out what offers are available on your favorite sports too – there's no point in joining a site that is geared towards offering NFL promotions if you don't know your Deshaun Watson's from your Russell Wilson's. Choose the right free bet offers, and your sportsbook account could enjoy a nice, healthy boost and some decent returns. Using these offers with a good strategy is an excellent way to make money betting on sports.
Please remember, that gambling should be fun. If it stops becoming fun, or if you feel you have a gambling problem, then please talk to someone. The National Council on Problem Gambling is a great place to start for free, helpful advice.
If you have any questions on claiming an offer or want to know more about betting bonus offers, then give us a shout on Twitter @Gamble_USA or contact us.