Gamble USA strives to improve your online gambling experience. We aim to help you play safely, make informed decisions when gambling, and increase your betting knowledge through our guides.
We adhere to strict editorial integrity; our content may contain links to products from our licensed & legal US partners.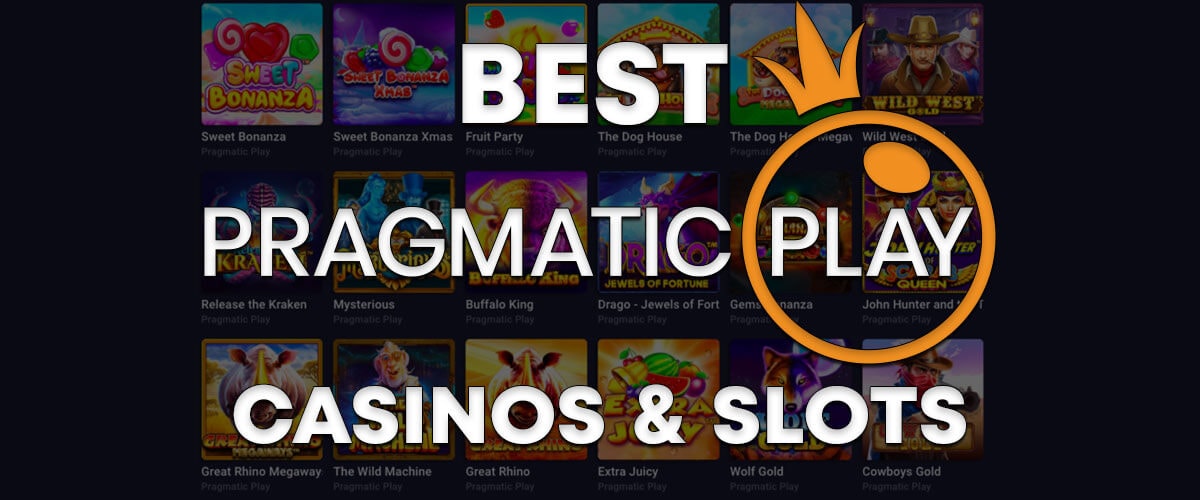 If you keep an eye on international iGaming awards, one name will pop up over and over again. Pragmatic Play. In Europe, Asia, and South America, there are few names as big. However in North America, particularly in the United States, they're a name that's regularly mentioned, but that few online casinos have in their lobby.
In fact, you might even be under the impression that they aren't available in the US. Although that couldn't be further from the truth, because not only are they available in the six states that traditionally allow online casinos, but they are also available across the entire nation.
How? Well, in this guide we'll be going through everything you need to know about Pragmatic Play in the US, including which casinos stock them, and what games you need to keep your eyes open for.
🏆Best Pragmatic Play Casinos in the US
While giants in Europe, Pragmatic Play has opted to stay out of the "traditional" US online casinos, instead choosing to focus primarily on licensing their games to sweepstakes casinos.
The downside to this is that you won't find them at any of the big names like BetMGM and DraftKings. The upside however more than makes up for this. Because since their games are available at sweepstakes casinos, they aren't restricted to the six states that traditionally allow online casinos and instead are available to players across the US.
Six sweepstakes casinos in total now offer a comprehensive range of Pragmatic Play slots. And while that may seem a small number, as you'll see, these sweeps casinos are some of the best.
#1

🥇

McLuck Casino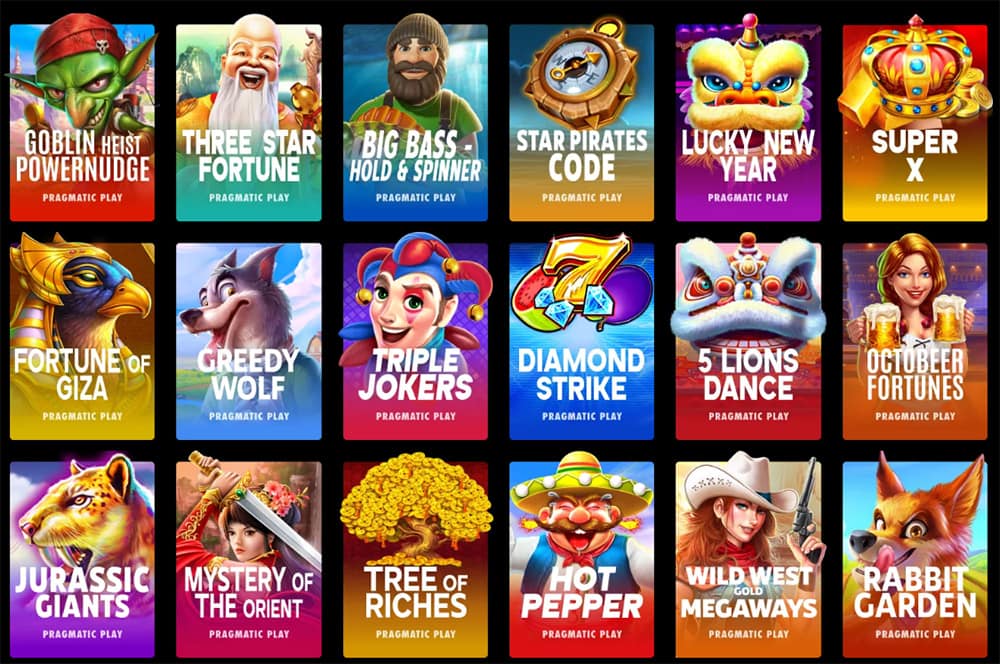 If you are very keen to specifically play Pragmatic Play slots then McLuck Casino is a perfect choice, with over 150+ slots from this particular provider they have also gone the extra mile and added game provider filters to their website, meaning you can filter purely the Pragmatic Play slots. Popular titles such as the Big Bass Bonanza series are here in force with over 11 different variations of arguably their most popular slot.
Check through our recommend Pragmatic Play slots below and you will find the complete range playable at McLuck Casino!
Unlock 57,500 Gold Coins + 27.5 FREE Sweepstakes Coins
Large collection of casino-style games
Games from recognized developers
There is a progressive jackpot on the site
Unlock 57,500 Gold Coins + 27.5 FREE Sweepstakes Coins
#2

🥈

WOW Vegas Casino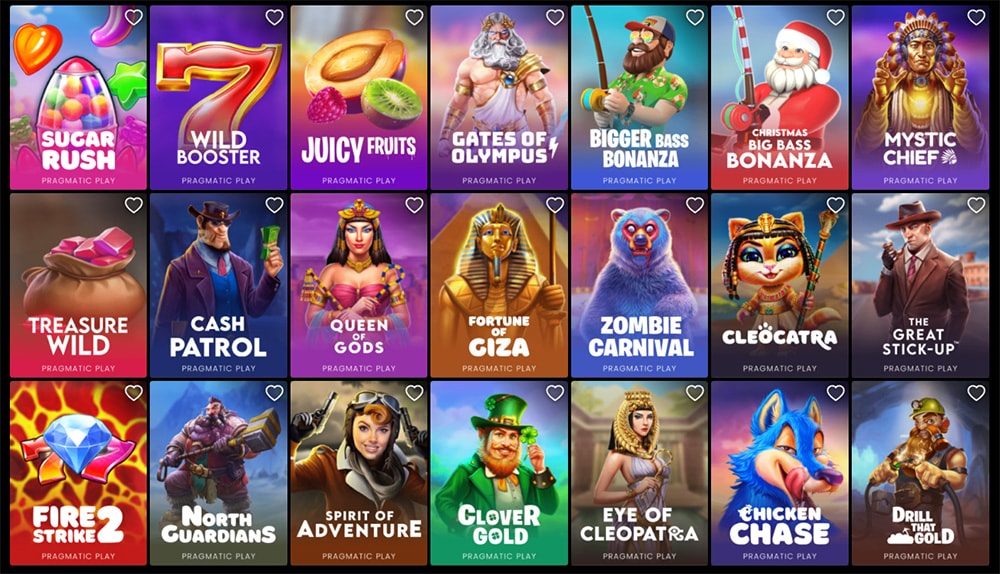 Despite only launching in 2022, WOW Vegas is rapidly becoming a favorite of slot players. Why? Quick payouts, brilliant mobile site design, and a massive selection of licensed games, including Pragmatic Play slots.
Even better though, if their welcome bonus of 5,000 WOW coins and 1 SC isn't enough for you — you can take advantage of their relatively small player base by entering their regular social media promotions to try your chance at winning even more free SC. We would like to see game filters added to WOW Vegas as their range of games expands, as knowing the slot names means you might miss out on other great Pragmatic slots they offer.
1.5 million WOW Coins + 30 Free SC
No purchase required for players that register
Massive first purchase bonus
Over 400 Slots
1.5 million WOW Coins + 30 Free SC
#3
🥉

High 5 Casino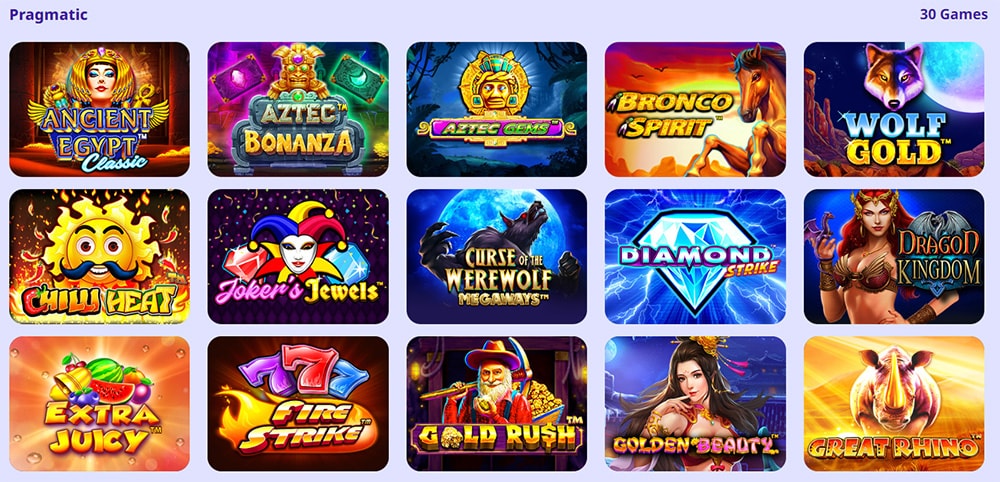 High 5 Casino transformed itself from a purely social casino into a full-functioning sweepstakes casino in 2023, along with this major upgrade they also added a wealth of new online slot providers including Pragmatic Play. Whilst the current range of Pragmatic games on offer isn't as expansive as rivals you can rest assured that it is only a matter of time before the full range is added to the casino.
There are over 600+ online slots already playable and this figure is growing weekly. and High 5 has done the smart thing and allowed players to filter by this brand making it easy to narrow down your search to game provider!
5 FREE Sweeps Coins + 600 Diamonds + 250 GC
Lots of bonuses
400+ Slot games
Daily rewards
5 FREE Sweeps Coins + 600 Diamonds + 250 GC
#4

🎖️

Pulsz Casino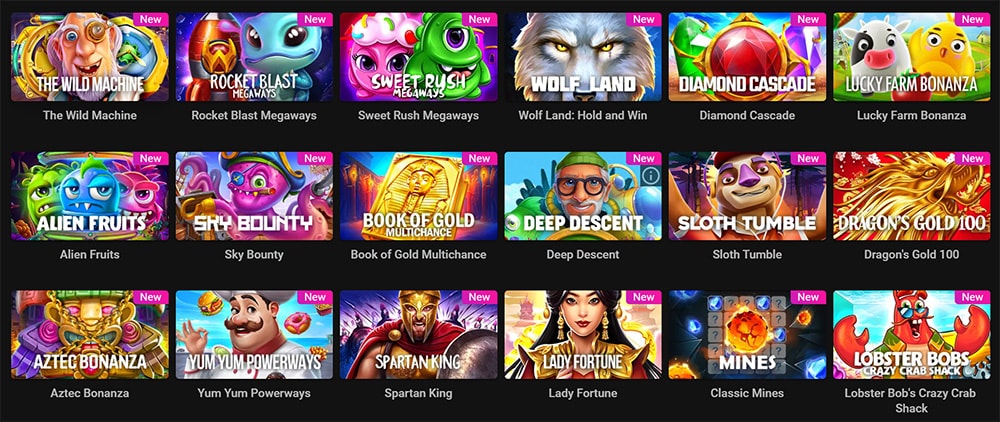 If you're new to sweepstakes casinos and want to play at one that's as close to traditional online casinos as possible, then Pulsz is for you. First launching in 2020, Pulsz has sling-shotted itself into becoming one of the most popular sweepstakes casinos. The only downside to them is a small selection of table games.
But, if you're a slot machine enthusiast looking for a combination of games from developers like NetEnt, NextGen, and Pragmatic Play, then Pulsz will have everything you're looking for. Plus, new users who sign up via our links will get a welcome no-deposit bonus of 5,000 gold coins plus 2 sweeps coins.
Get Up to 367,000 GC + 32.3 Free SC
Play roulette, blackjack & slots
Win amazing Gold Coin jackpots
Get Up to 367,000 GC + 32.3 Free SC
#5
🏅

Fortune Coins Casino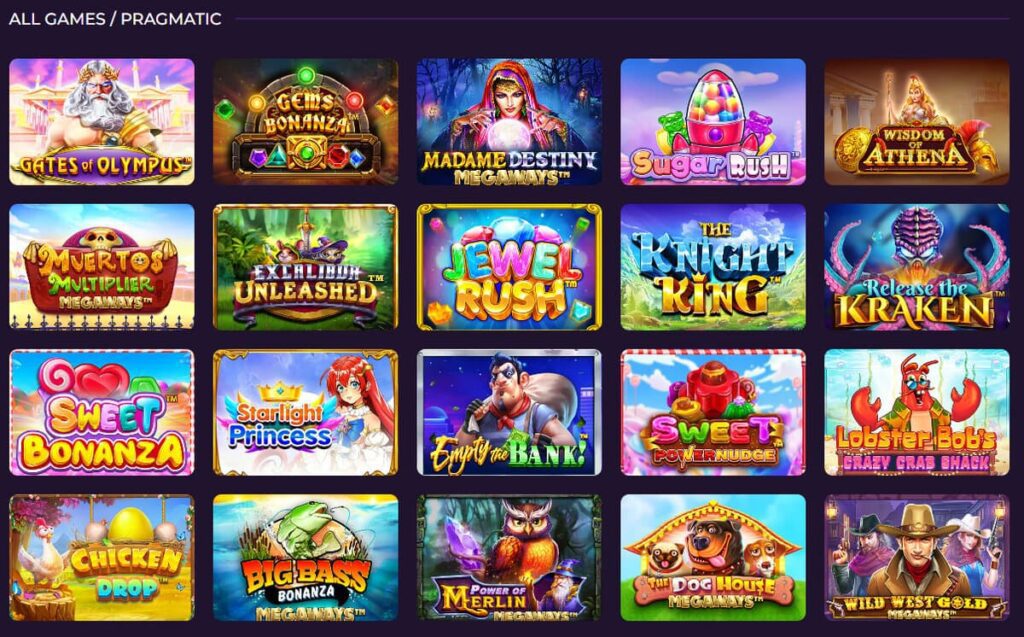 Pragmatic Play being available at Fortune Casino is a very recent addition, but thanks to the handy game provider filters we can already see the range of Pragmatic Play slots is growing quickly. Player favorites such as Big Bass Bonanza, Sweet Bonanza, Madame Destiny  Megaways, and Release the Kraken are just some of the highlights of the range of Pragmatic slots already available here.
Play Slots For Fun, With 1200 Free ($12) Fortune Coins!
Real cash redemptions
Huge array of free online slots
Relax Gaming slots
Play Slots For Fun, With 1200 Free ($12) Fortune Coins!
#6 Stake.us Casino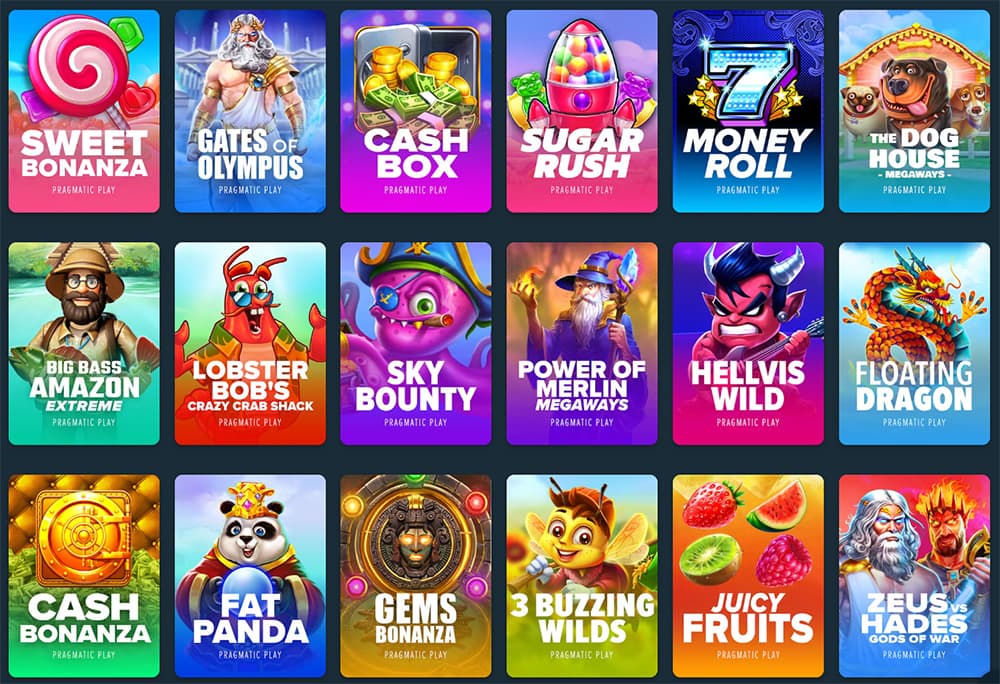 Stake.us is a sweepstakes casino unlike any other. While most sweepstakes casinos tend to fly under the radar due to the legal gray area that they occupy, Stake.us (a subsidiary of Stake.com) is a company that flaunts its success. Stake US has possibly the most comprehensive range of Pragmatic Play slots in the US with over 360+ games from this provider already available to play.
From mainstream sponsorship deals with the likes of Sergio Aguero, Israel Adesanya, and Drake — to being one of the few sweepstakes casinos that embrace cryptocurrencies; Stake.us is very much the sweepstakes casino of tomorrow. So if you're looking for something completely different from other sweepstakes casinos, give Stake.us a shot. We have created a list of the best slots on Stake Casino for our readers, which includes several from Pragmatic Play.
10,000 GC + 1 Stake Cash No Deposit Bonus
Only legal crypto gambling site in the US
Stellar range of slots, including Stake Originals
RNG and Provably Fair Games
10,000 GC + 1 Stake Cash No Deposit Bonus
Pragmatic Play Slots and Games Features
Pragmatic Play was not an instant success. In fact, for the first three years of their existence, they didn't really have an identity, with all of their games being wildly different from one another.
Though in 2018, they changed their approach. Instead of throwing everything against the wall to see what stuck, they instead began developing a formula to build their games around — and this formula is the basis of their success.
So while the themes and aesthetics of their games may differ, you can always expect to see the following statistics in Pragmatic Play casino games.
~96.5% RTP — While many

slot machine developers

like to tweak the RTP values between their games, Pragmatic Play has a number that they stick with. 96.5%. This makes choosing a slot machine to play simple as you don't have to weigh up enjoyability and profitability — instead, just find mechanics and aesthetics that suit your desired play pattern and enjoy. If you're wondering how 96.5% RTP compares to other slot games, it ranks about medium-high. Not as high as games like Blood Suckers. Though still massively ahead of the slot machines you'd find at land-based casinos that typically offer an RTP of ~90%.
High Volatility — While

low volatility

machines tend to offer consistent and long terms play they can lack excitement. Sure, wins are more regular; however, they're never that big. That's why Pragmatic Play always makes their games highly volatile. Will you win every spin? No. But does the high volatility give you a legitimate chance to make some serious bank? You better believe it does.
Attractive Art Style & Graphics — Whether it's deliciously looking candy cascading down, or Zeus hurling forth a bolt of lightning — you can bet that with Pragmatic Play slots, their games are anything other than dull.
Ease of Use — While

high volatility

and awesome graphics can get the heart pumping, nothing will sap the excitement like 30 pages of rules and an interface that leaves you wondering what you're supposed to be doing. That's why with Pragmatic Play, simplicity is key. And while this benefits the average player plenty, mobile players are especially appreciative as Pragmatic Play slots are some of the best to play on the go.
Great Bonus Games — Tying into their high volatility, the

bonus games

are where the real money is to be made with Pragmatic Play slots. From free spins to Lock & Spin jackpots — while the bonus games will differ from machine to machine, you can bet they'll be exciting. Even better though is that on many of their games, you can pay a premium to jump straight into the bonus rounds (Bonus Buy).
7 Best Pragmatic Play Online Slots
Since stats like RTP and volatility are consistent throughout all of their games, what the best Pragmatic Play slot is will inevitably come down to personal preference and specific bonus features you enjoy. However, if you're looking for a selection of Pragmatic slots to start with, these seven games were voted the best by our team members.
For simplicity, the table below will give you the basics. Though for a more comprehensive review of each game, read ahead.
🏆Rank
🎰Slot
🤠Theme
📈Volatility
⭐Main Features
🥇1
Gates of Olympus
Ancient Greece Mythology
Very High
Bonus Buy
Scatter Based Payouts
Cascade
Multiplier Bonus Rounds
🥈2
Big Bass Bonanza
Fishing
High
Instant Wins in Bonus Rounds
🥉3
Wolf Gold
Animals of the Wild West
Very High
Lock & Win Jackpots
Giant 3x3 Symbols in Bonus Rounds
🎖️4
The Dog House
Cartoon Dogs
High
Multiplier Wilds that Stack
🏅5
Sweet Bonanza
Candy
Very High
Bonus Buy
Scatter Based Payouts
Cascade
Multiplier Bonus Rounds
6
Power of Thor Megaways
Norse Mythology
Very High
Megaways
7
Madame Destiny Megaways
Mystic/Occult
Very High
Megaways
Multiplier Wilds
Optional Double Chance to Hit Bonus Rounds
#1 Gates of Olympus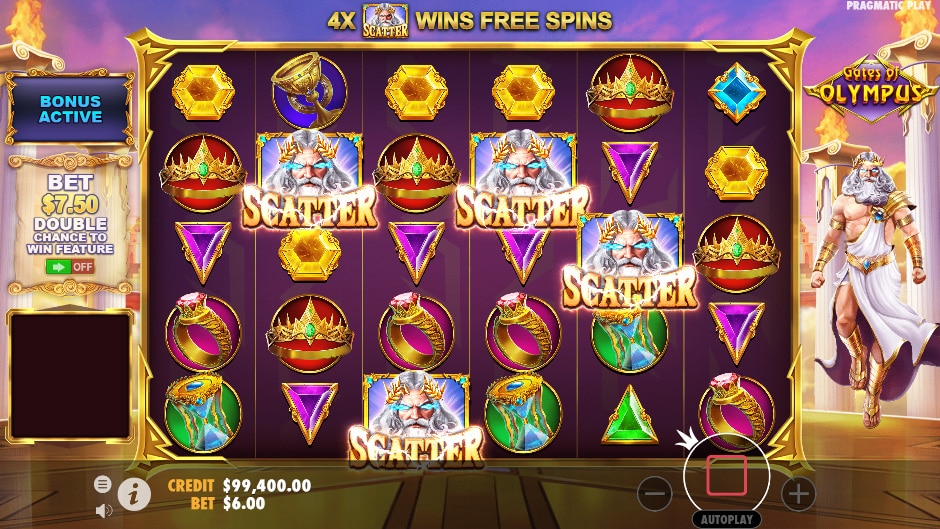 Voted Game of the Year in Latin America for 2021, the Ancient Greece themed Gates of Olympus is the crown jewel of Pragmatic Play. The 6×5 slot doesn't use paylines and instead uses a scatter-based mechanic where so long as a particular symbol appears eight times or more on the reels, you'll be paid. And this is just the tip of the surface.
Because Gates of Olympus also includes tumble-down mechanics, as well as a bonus buy feature so you can skip the main game and buy straight into the wildly profitable bonus rounds.
There's a lot going on here. But with accolades from all over the world, it's one game that you have to try, and there's no better place to try it than WOW Vegas. Think of stacked multipliers of 500x and 15 free spins with four scatters.
#2 Big Bass Bonanza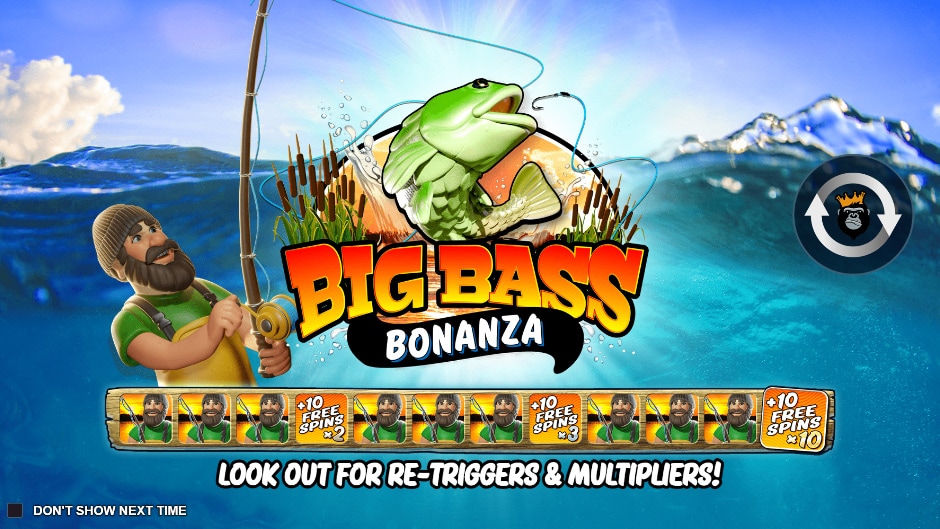 While Pragmatic Play certainly has a lot of games that cater to the spectacular, Big Bass Bonanza is much more grounded. With a fishing theme, this game is much more relaxed.
A standard 5×3 layout with 10 paylines makes up the base game, and with no bonus buy feature on the basic version — the base game is where you'll be spending most of your time. Of course, if you think a relaxed game means lackadaisical, you couldn't be more wrong. The RTP is still 96.5%, and while the volatility may not be as high, the 10x multiplier potential in the free spins is definitely worth fishing for!
You can play Big Bass Bonanza at McLuck along with pretty much every single variant of this slot, at the last count there were 11 different versions of the Big Bass Bonanza slot available at McLuck Casino.
#3 Wolf Gold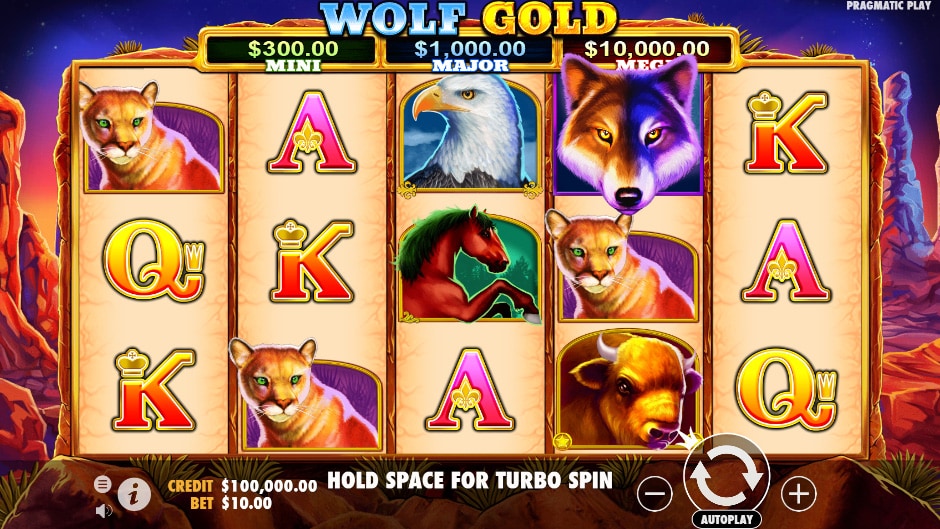 The 5×3 Wolf Gold is a game that lives and breathes by its bonus features. The first is a free spin bonus with one noticeable twist — all the symbols in the middle three reels are merged into one giant symbol that fills up all nine spaces. It can be massively profitable, though compared to the second bonus, it's nothing.
That's because the second bonus uses a Spin & Win Jackpot system similar to the dragon links jackpot mechanics to give the player a chance to win one of three jackpots — the biggest of which can be $125,000.
Because of these two bonuses, Wolf Gold is considered very highly volatile. For Wolf Gold and other jackpot slots, the best place to go is Pulsz Casino.
#4 The Dog House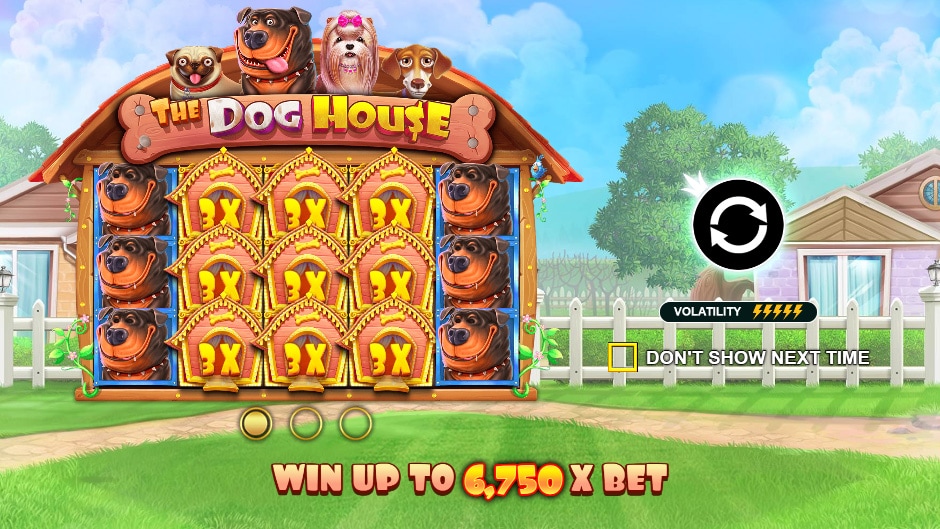 The Dog House breaks the mold from most other Pragmatic Play games in the sense that it offers a multiplier sticky wild mechanic that has proven one of the most popular when fused with a cartoon dog theme. The main reason for the popularity is down to multiplier wilds, which when used in a winning line, will multiply winnings by either x2 or x3. Even better though is that they stack. This means that on any given spin, your winnings can be multiplied by up to x9. During the bonus round, these are held on the reel for the duration of the free spins, meaning guaranteed wins on every spin are a definite possibility.
The Dog House is available at Pulsz Casino, as is the Dog House Megaways sequel with over 100,000 ways to win.
#5 Sweet Bonanza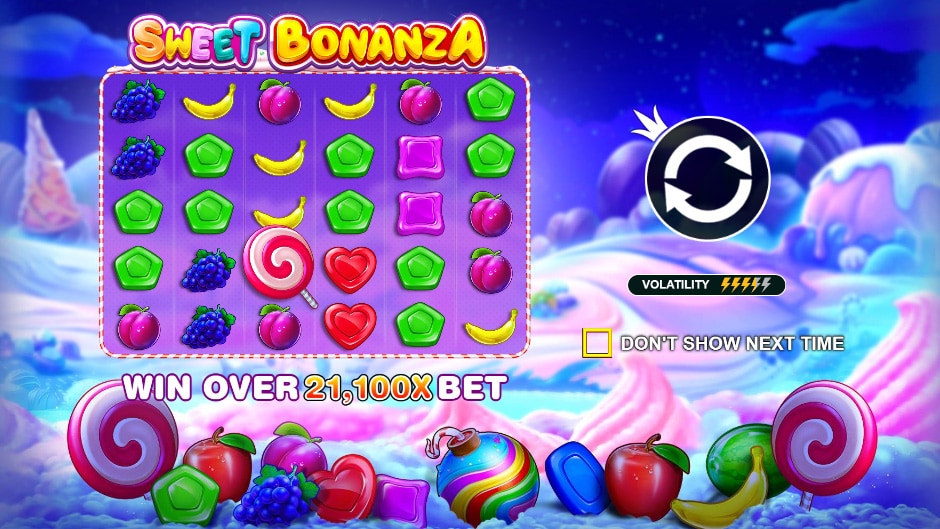 Swap some symbols around from Gates of Olympus and substitute Zeus' lightning bolt with candy bombs, and you've got Sweet Bonanza. It's essentially just a reskin. Though with how wildly popular Gate of Olympus is, that's not necessarily a bad thing.
Same scatter and cascade-based mechanics, and the same bonus buy feature. While it may not be the most original title Pragmatic Play has ever produced, if you're tired of Ancient Greek and Roman themed slots and want something a little more colorful, then Sweet Bonanza is for you.
Similar to Gate of Olympus, I've got to say the best place to play Sweet Bonanza is WOW Vegas. The only thing to note here is the 10 free spins instead of 15 at Gates of Olympus, and that although the multipliers tend to be larger they do not get stacked for the whole bonus feature but just for each spin.
#6 Power of Thor Megaways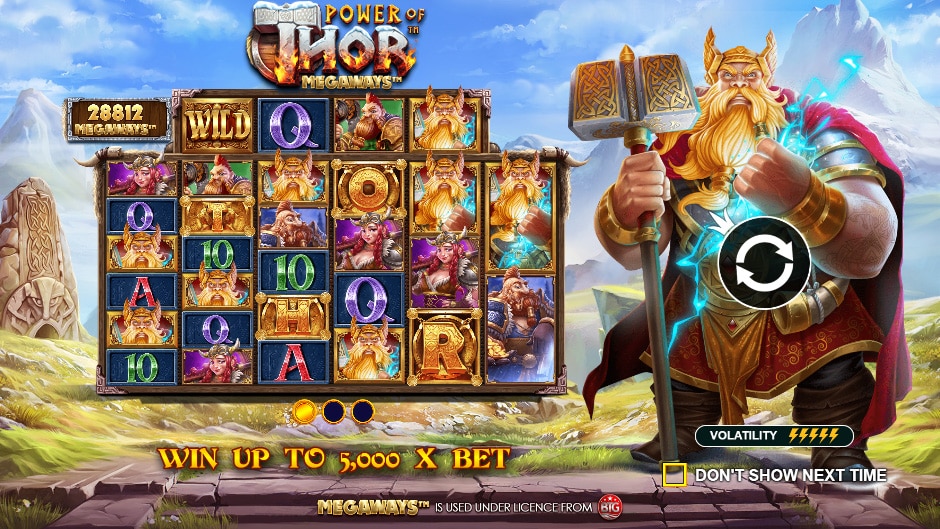 With megaways and cascade-based mechanics, Power of Thor is one of the most enjoyed megaways developed by Pragmatic Play. Personally, I find it a little run-of-the-mill.
While 10 free spins awarded for collecting four scatter symbols is good — the hit rate is very low — and you'll be spinning for a long time before you get it. Overall I'd say it's a decent megaways slot machine.
If the Norse theme appeals to you — you should definitely give it a go; however, I'd argue there are better Pragmatic Play slots, and much better megaways slot games like the next game on our list.
#7 Madame Destiny Megaways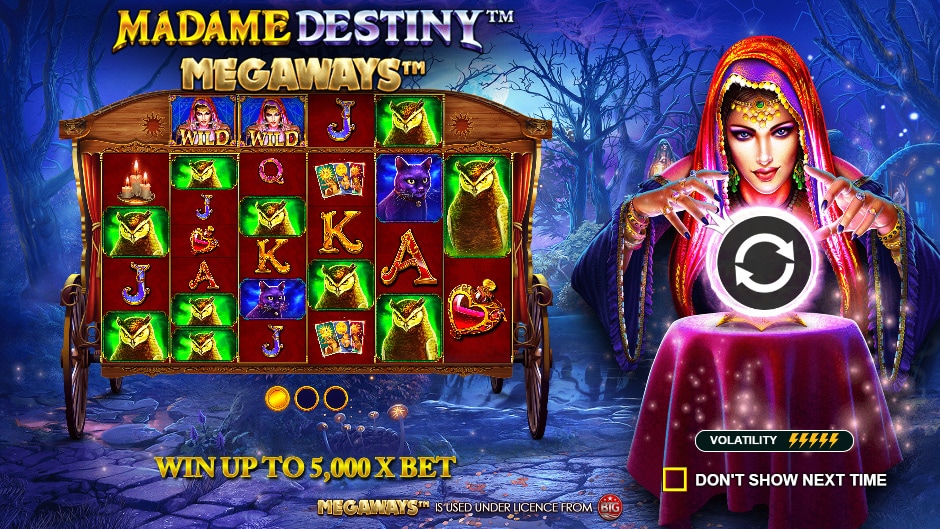 Maybe I'm just a sucker for slots with occult themes, but for my money, Madame Destiny Megaways takes everything good about Power of Thor, and adds in a couple of its own twists to make it just that little bit better. Firstly the base game is made just that bit better with wilds that multiply your winnings by x2.
And to trigger the bonus rounds, you only need to hit three scatter symbols. Even better, if you're interested primarily in playing the bonus game, you can ante up an extra 25% of your stake to double your chance to hit the bonus feature. Regardless of which of these two games you play though, the best place to play them is WOW Vegas.
Other notable slots from this software provider include any of the John Hunter "Book" series,  Chilli Heat, and Great Rhino Megaways.
Free Pragmatic Play Online Slots with Real Money Bonuses
One of the benefits of all Pragmatic Play online casinos in the US based on the sweepstakes model is that you can try any of their online casino games for free. This is because all sweepstakes casinos work off a dual currency system. The monetarily worthless currency (usually called Gold Coins) allows you to play any Pragmatic Play game you choose for free. Then once you've got the strategy down, you can switch to the real money currency and play for real money prizes using the Sweeps coins.
But the good news doesn't stop there. Because every sweepstakes casino that offers Pragmatic Play games also offers a no-deposit bonus when you sign up via our links. Take Pulsz Casino as an example. With their no-deposit bonus, you'll get 5,000 gold coins and 2 sweeps coins free when you sign up. So not only can you use their gold coins to try out all the games we mentioned above, but you can also start playing for real money by using their sweeps coins.
Even better though, the no-deposit bonuses aren't their only bonuses. Because once you've tried them for free, you can take advantage of their first deposit bonuses, and while most traditional online casinos might give you at least a  100% match, sweepstake casinos like to up the ante as Pragmatic Play slots do.
WOW Vegas Casino especially stands out here with their 200% first purchase bonus. 30 SC and 1.5 million WOW coins for only $9.99. No bonus codes are required. Just sign up via our links to get started today.
Pragmatic Play Company Information and Background
Pragmatic Play was first launched in Europe in 2015. However, their initial launch was unspectacular. The Pragmatic Play casino software was always fair and accredited by the Malta Gaming authority like they are today, but this first wave of games was mediocre — mainly being compromised of a mass of low volatility games that all lacked creativity. To name even one game from this era is difficult.
But in 2018, this changed. Quality was prioritized over quantity, and within the year, they emerged as a European mega-power. And while they moved outside Europe, restrictive laws in the US meant that Pragmatic Play wouldn't debut in the US market until 2020 with Pulsz. Since then, sweepstakes casinos have been the only place to play Pragmatic Play slots in the US.
Will we see any of the more traditional online casinos offer Pragmatic Play? It's hard to say. I personally have a very keen interest in this subject and closely monitor it, but the truth is there's just so little information released by Pragmatic Play, and while their European ambitions are clear — for the US, it's a little more hazy. In truth, I'm just glad we can finally play them, and even better, we can play them from nearly anywhere across the US.
So if you haven't had the pleasure of playing Pragmatic Play slots, you can now try them for free by following our exclusive links to get access to an exclusive no deposit bonus at any of the listed sweepstakes casinos.
FAQs
What US Casinos Have Pragmatic Play Slots?
Currently you can play Pragmatic Play slots at several online sweepstakes casinos. The best of these casinos are McLuck Casino, WOW Vegas, High 5 Casino, Pulsz Casino, Fortune Coins and Stake.us.
Do All Pragmatic Play Slots Have the Same RTP?
Any Pragmatic Play slot made after 2018 will fall around the 96.5% RTP range. Because of the complicated math that goes into the design of their slot machines, these figures may vary slightly from game to game, but as a general rule, you can be confident that 95% of their games will fall between 96-97%.

With that being said, it's important to note that online casinos can have some flexibility in game versions. So for the most accurate data available, you should always check the paytable rules, where the RTP and volatility will usually be listed on the third last page of any Pragmatic Play branded game.
Can I Play Pragmatic Play Slot on my Mobile phone?
Yes. Ease of use is core to Pragmatic Play's design philosophy. This makes Pragmatic Play slots some of the best slot machines for mobile compatabilt and user interface design on mobiles.
What are the Best Pragmatic Play Casino Games?
The question of what are the best Pragmatic Play slots will inevitably come down to personal preference. With nearly identical RTP and volatility throughout all their games, the determining factor will usually come down to your desired gameplay and what sort of themes attract you. If you're like me and enjoy unique game mechanics with occult themes, then Madame Destiny Megaways will be for you. If jackpot games are what you're after, try The Dog House.

With that being said, ask anyone well-versed in casino games for their top Pragmatic Play Slots and you'll almost always hear the award-winning Gates of Olympus or Sweet Bonanza mentioned in their top five.
How do you buy a bonus on Pragmatic Play games?
The first thing to remember is that not all Pragmatic Play slots have a bonus buy feature, if they do it can also be down to the casino whether this option is enabled. This ensures the slots remain legal in certain jurisdictions where the Bonus Buy mechanic is prohibited.

If the slot does have a Bonus Buy option this will be displayed clearly to the left of the main reels, clicking the button will confirm the total cost to buy the bonus feature and this is generally based on the current stake level, with an option to increase or decrease the cost before confirming the bonus buy.

As a general rule, the bonus buy cost tends to be 100 times the current stake level, but if the slot is particularly volatile with a rewarding bonus feature the cost can be significantly more.