PayPal is one of the most popular online payment services available today. It was one of the original digital payment providers and has grown to become a leading e-wallet service with a massive customer base.
As online sports betting continues to grow in the United States, PayPal is now a prevalent payment option for online sportsbooks in the gambling industry, including in Indiana.
Since Indiana sports betting became legal, some of the biggest names in the online gambling world have launched their betting platforms in the Hoosier State. These online sportsbooks allow Indiana players to link their personal PayPal account to their online betting account, meaning deposits and withdrawals can be made instantly.
Let's take a look at how players in Indiana can fund their online sportsbook account using PayPal and the benefits of choosing the e-wallet service over a traditional credit or debit card.
Best IN PayPal betting sites & apps
Which IN Sportsbooks take PayPal?
Online sportsbooks need to make sure they offer several deposit and withdrawal methods to give customers plenty of choices. Most online sports betting platforms now allow players to use PayPal as their preferred payment option. You can use PayPal at the following IN online sports betting sites:
To view the payment methods available at an online sportsbook, customers need to access the website's cashier section. This will list all of the banking options, and you can see if PayPal is listed.
Not every bank will allow you to use a credit, or debit card with an online betting/gambling operator. Using PayPal for sports betting is a great way to get around this problem. Just fund your PayPal account, then deposit funds to your sportsbook account.
How to Create a PayPal Account
Before we get into the detail of the benefits of using PayPal, we want to show how straightforward it is first to create an account. Once you are set up, you can use your PayPal account for your chosen Indiana online sportsbook.
Visit the

PayPal website

and tap the '" sign up" in the top right of the screen. You will then have a choice if you want to create a  "Business Account" or "Personal Account." If you wish to link your PayPal account to your online sportsbook account, you must select the personal account option.
The next step will require you to fill in a mandatory online form. It will ask for information such as your date of birth, full name, email address, and mobile number. All of this is needed for security & verification purposes. Once you have completed the form and are happy everything looks correct, click the "Next" button at the bottom of the page.
Next, enter your mailing address and make sure you tick the box to say you have read the terms and conditions, then click the  "Agree" button.
You should receive an email from PayPal, which will verify who you are. Click the link within the email to complete the verification process.
You now have an active PayPal account. The next step is to add some funds to the account.
If you want to know how to sign up for an Indiana online sports betting account, check out our comprehensive guide here.

How to Fund a PayPal Account?
Arguably the primary reason sports betting enthusiasts prefer using PayPal is that it is effortless to add money to your account. If you are familiar with online gambling sites, you likely know how to do this, but here is how to do it for those who are not. There are now more PayPal betting sites than ever so it's a really good time to sign up, create and fund an account.
Adding Credit or Debit Cards to PayPal Account
Players can link all of the most common debit cards and credit cards such as  Visa, Mastercard, American Express, UnionPay, and more to their PayPal account. To deposit using one of these options, the card must have been issued in your country and be under your name. You can add your credit card or debit card to your PayPal account by reading the following:
Access your PayPal wallet
Click "Link a debit or credit card."
Enter your chosen card information then click the  "Link Card" button.
When the relevant credit card or debit card has been added, you will need to confirm the card. There will be a small fee to pay to PayPal to verify your card,  ranging from $0.01 – $0.99 to generate a 4-digit PayPal code which will appear on the transaction reference. This code is crucial as you will need to enter this information on the PayPal website. The fee you have paid will be refunded once you have confirmed the card or the code has not been activated within 75 days.
Linking Bank Account to Your PayPal Account
If you want to add a new bank account, you need to access the Wallet icon on the top bar, which will provide you with an overview of your current PayPal balance and any linked debit or credit cards. Click "Link a bank account" to get started with the process.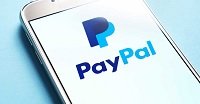 You will need to verify your bank account information by providing PayPal with details such as your bank name, bank sort code, your branch, branch code, bank's country of residence, and your account number. Make sure all of this information is correct and that the names you have given on your bank account and PayPal account correspond. Once your bank account has been successfully linked, you can now link your debit or credit cards for online purchases.
Withdrawing From Indiana Sportsbooks Using PayPal
You will be pleased to know that if you want to withdraw from Indiana online sportsbooks using PayPal, the process is straightforward and can be done quickly. When you wish to withdraw funds from your online sportsbook account using PayPal, you need to visit the "Cashier" section and click "Withdraw."
You will then be presented with all of the deposit and withdrawal options; click the PayPal icon and then follow the instructions to complete your withdrawal request.
Withdrawing from Your PayPal Account
When the funds have been moved from your online sports betting account to your PayPal account, you will then want to transfer this money from PayPal into cash. There are four different ways you can do this:
Bank Transfer: This is the most common withdrawal method for PayPal users. Choosing a bank transfer is free and is typically completed in under 24 hours.
Visa/Mastercard & Prepaid Cards: There is an option to withdraw from PayPal using a credit card, debit card, or prepaid card. Choosing this option means you could get your funds in under 30 minutes. Please note that deciding to use a card comes with a service fee of $0.25 per withdrawal, but it's worth it if you want a fast option.
PayPal Debit Mastercard: Using a PayPal Debit Mastercard allows players to spend any money they may have on their PayPal account without using an online transfer. It gives users instant access to their money.
Check: If you feel safer doing things the old-fashioned way, PayPal has got you covered. You can decide to choose a bank check for your PayPal withdrawal value. This comes with a $1.50 fee and isn't as fast as other methods; you could be waiting two weeks for your funds to arrive.
Advantages of Choosing PayPal for Indiana Sportsbooks
There are some significant benefits for customers who choose to use PayPal as their preferred payment method at online sports betting sites. We will outline some of the significant factors that have led to this e-wallet service becoming one of the most popular payment options at online sportsbooks. You will of course need to create a sportsbook account before you can link your account, but that's easy to do.
Speed
When you have completed the process of linking your PayPal account with your chosen sports betting platform, you can deposit and withdraw funds by one click of a button. There is no need to visit a physical casino in Indiana to place your bet. You can sign up for one of the sportsbooks and PayPal real money casino sites we have listed in this article, make a deposit and then start betting from anywhere in Indiana.
Security
PayPal is a very safe platform. It employs all of the safety and security measures you would encounter at a major bank. Customers can rest assured that their money is in safe hands with PayPal.
Privacy
Those who plump for PayPal when betting at Indiana sportsbooks will not have to enter any personal information as this has already been done when creating your PayPal account. This is an excellent bonus as there is no need to re-enter this information, and it adds another layer of protection over other payment options such as a credit card.
Licensed Indiana sportsbooks will be safe platforms themselves, however, using PayPal mitigates any risk of your personal information ending up in the wrong hands.
Reputation
As have alluded to in this article, PayPal is the number one e-wallet provider in the world. It has over 250 million active users, and that speaks volumes as to its reputation and quality. It could not retain those numbers if it were not a fantastic option for online sportsbooks.
FAQs
Do I have to pay a fee to use PayPal at online sportsbooks in Indiana?
Sports betting sites in Indiana don't charge a fee to deposit using PayPal. However, the e-wallet service charges a 2.9% fee to deposit using a debit card. There is no fee to pay if you choose to use an existing PayPal balance or any funds you transfer from a bank account.
Why can't I see PayPal as a withdrawal option?
For PayPal to become an active withdrawal option, you must first deposit using PayPal. You will then notice is becomes visible when you want to withdraw funds from your sports betting account.
Can I use a friend's account to deposit via PayPal?
No. When you deposit at a sports betting website, the details must match the account holder.
Can you bet on sports in Indiana?
Yes, there are numerous sports betting options now available to Indiana residents and visitors.
Where can you bet on sports in Indiana?
There are several sports betting platforms now live in Indiana provided by some of the largest online gambling operators in the industry.