Gamble USA strives to improve your online gambling experience. We aim to help you play safely, make informed decisions when gambling, and increase your betting knowledge through our guides.
We adhere to strict editorial integrity; our content may contain links to products from our licensed & legal US partners.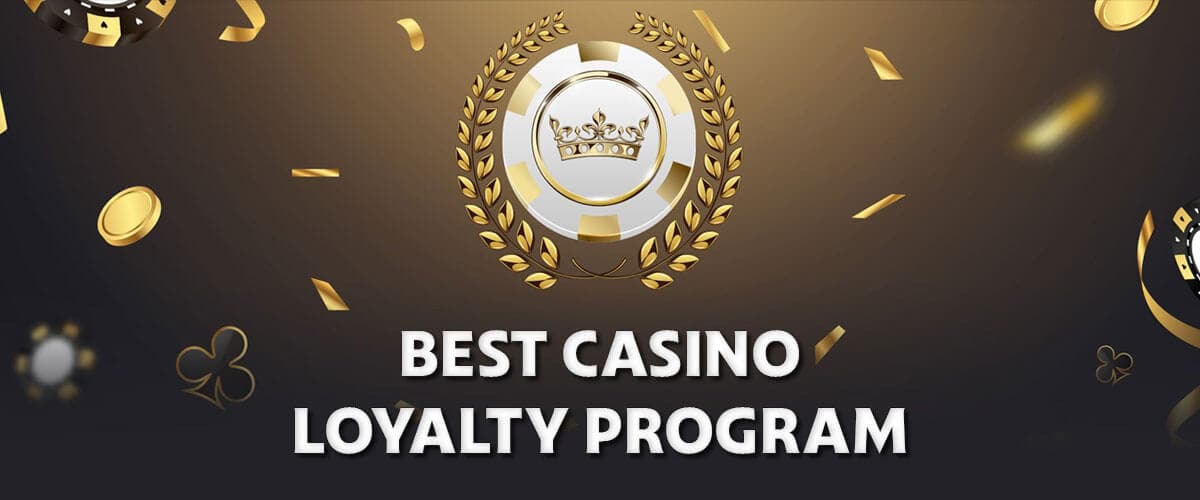 Casino loyalty programs are one of the ways that US casinos say 'thank you' to players to keep them coming back. They offer players the opportunity to get extra rewards for playing and other activities they would do anyway. They're free to join; all you need is to be over 21 and present your photo ID. If you are not signed up for the casino's program, you are missing out on free rewards!
Top Online Casino Loyalty Programs and Their Rewards Cards
Claim These Casino Loyalty Rewards Now!
Join any of the above, and you can get the following as you unlock new tiers.
Free Play – Free credit when you are playing

slots

machines.
Cashback – Cash refunded for your play.
Free Hotel Stays – Get your hotel reservations at a discounted rate or even for free.
Free Dining – Get food discounts at some of the finest eating establishments.
Gift Shop Discounts – Get money off all your purchases at the casino gift shops.
Comped Events – Get free tickets to shows, access to tickets before they go on sale or even access to exclusive events.
Holidays or Travel Reimbursements – Get comped holidays or even reimbursement on your flights to and from the casino.
Read below for a selection of online casino loyalty programs, retail loyalty clubs, and rewards cards that work both ways. You can also find dedicated guides on our site, like our rundown of how the mychoice loyalty program works.
Caesars Rewards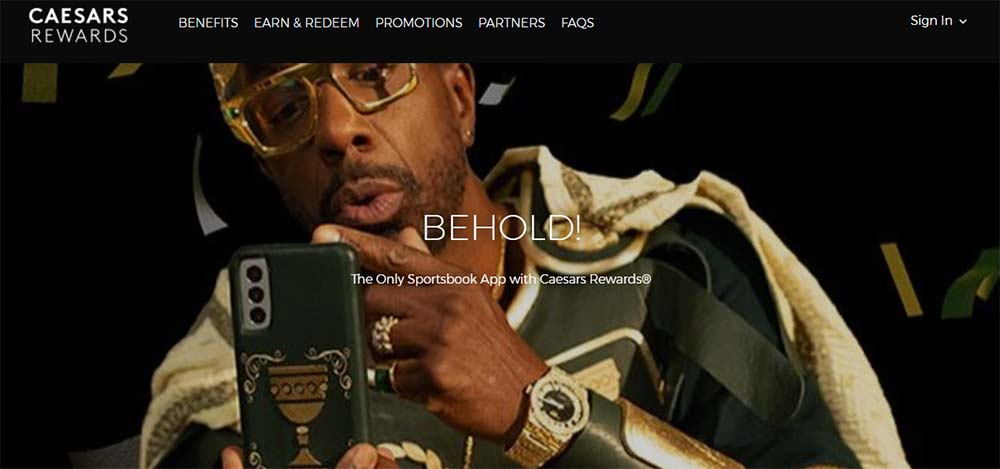 Caesar's Rewards is probably the largest reward program, allowing members to earn points while playing at over 50 properties across the United States, located in 19 states. This means that a single membership can allow you to earn rewards at a host of the most popular holiday destinations. Any time you play at any of Caesar's properties, you can earn points for your play.
The rewards vary depending on your loyalty tier status but can include some of the following:
Convert your points to free play reward credits.

Monthly free bet

at

Caesars online sportsbook

and casino (only available in some states).

Free birthday bet

at

Caesars online casino

and sportsbook (only available in some states).
Monthly free bet at William Hill sportsbook (only available in NV).
Dinners or UberEats credit.
Holidays and airfare rebates.
Free or discounted hotel stays.
Guaranteed rooms in Las Vegas or Atlantic City with 72 hours' notice.
Complimentary check-ins and late check-outs.
Discount at the casino gift shops.
Pre-sale access to tickets for specific shows.
Free valet parking.
The above represents only some of the benefits of being part of Caesar's Rewards.
Remember that you can earn points when you spend cash shopping and dining in Caesar's resorts.
Promo Code: GUSAC10
Free $10 + 200% Bonus $200
21+. T&C Apply
21+. T&C Apply
Bonus Code: GUSAC10
500+ Casino games
Amazing bonuses
Promo Code: GUSAC10
Free $10 + 200% Bonus $200
21+. T&C Apply
21+. T&C Apply
MGM Rewards Benefits

MGM Rewards offers players the opportunity to earn points at 27 different MGM resorts across the USA. As one of the most recognisable brands in the gambling industry, MGM has properties in some of the most desirable locations, and you can be sure of a warm welcome wherever you choose to visit.
MGM Rewards offer different reward tiers depending on the amount you play and spend. Some of the benefits include:
Discounts on selected shows and events.
Members-only events.
Guarantees the lowest room rates.
Free rooms at MGM resorts.
Complimentary room upgrades at MGM resorts.
Complimentary dining.
Airfare reimbursements traveling to and from MGM resorts.
Free holidays
Complimentary transportation to and from the nearest airport.
You can earn points whenever you play at BetMGM Casino or dine at MGM resorts.
Promo Code: GAMBLEUSA
$25 Free Play + $1,000 Matched Bonus
21+. T&C Apply
21+. T&C Apply
Promo Code: GAMBLEUSA
Awesome $25 free play
Legal Online Casino
Promo Code: GAMBLEUSA
$25 Free Play + $1,000 Matched Bonus
21+. T&C Apply
21+. T&C Apply
24k Select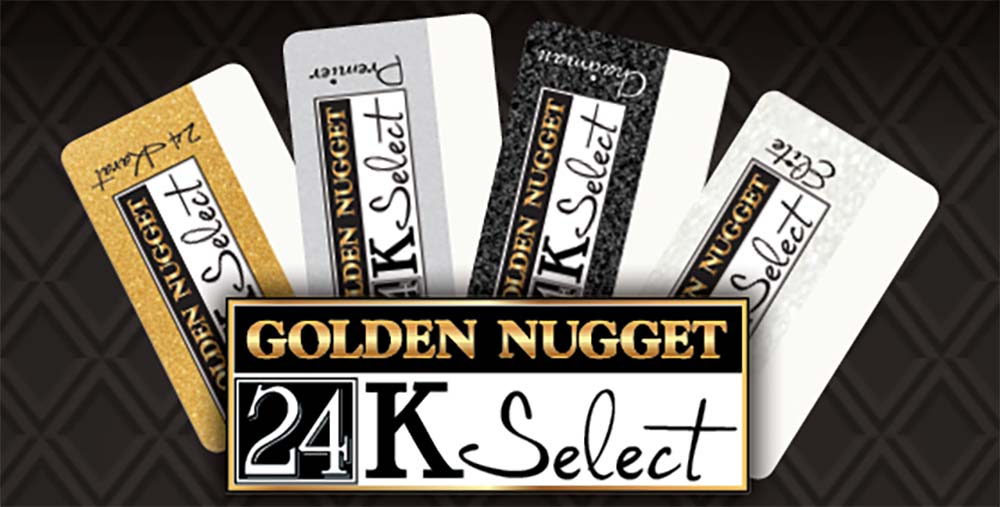 24K Select is the reward program offered by the Golden Nugget group. You can earn points playing online or at any of their five locations in Nevada, New Jersey, Louisiana or Mississippi. There are four different membership tiers, and the higher your tier, the more substantial the benefits on offer. Some of the potential rewards are:
Redeem points against dining and retail purchases.
You can also redeem 24K Select points nationwide at over 500 Landry's Inc restaurants.
$20 Free Play & 100% Bonus Up To $1,000
21+. T&C Apply
21+. T&C Apply
Free play bonus
Best games choice
$20 Free Play & 100% Bonus Up To $1,000
21+. T&C Apply
21+. T&C Apply
FanDuel Players Club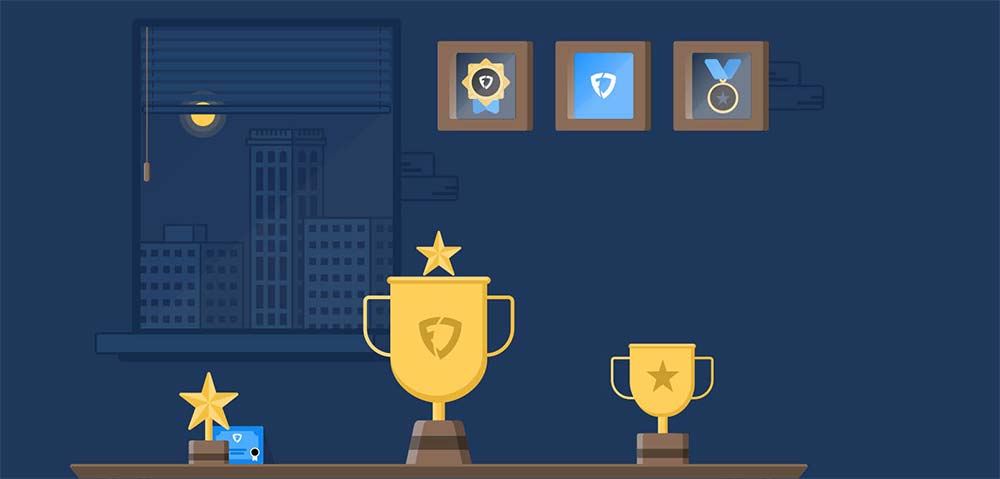 The FanDuel Players Club is different from the programs discussed above in that it is purely online. FanDuel partners with several offline gambling locations in 11 states, but their rewards are solely an online affair.
You earn points every time you pay an entry fee to enter a contest. There are eleven different tiers of club level, ranging from Free Agent to GOAT. The following rewards are available at different levels of play:
Monthly and weekly free play credit.
Access to special promotions.
VIP customer support.
Personal account manager.
FanDuel merchandise.
Exclusive $2,000 Play it Again Bonus
21+. T&C Apply
21+. T&C Apply
Amazing choice of slots & games
Exclusive Play it Again Bonus Up to $2,000
Exclusive $2,000 Play it Again Bonus
21+. T&C Apply
21+. T&C Apply
Dynasty Rewards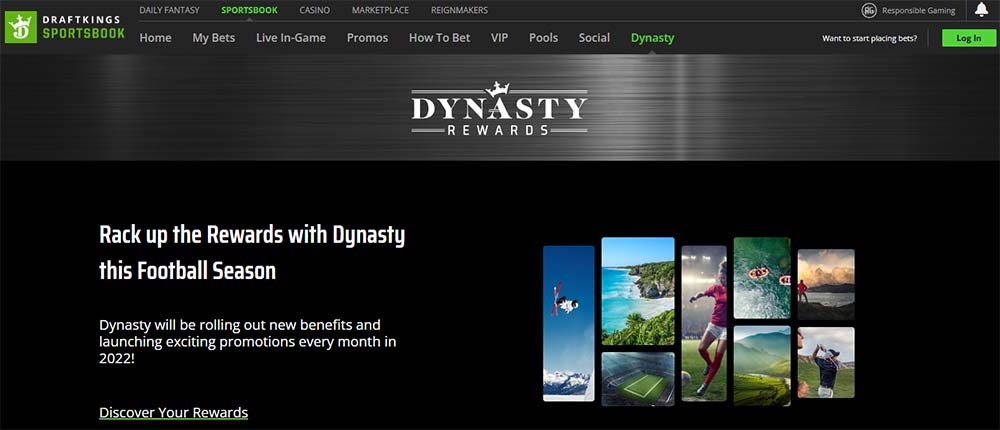 DraftKings comp point program, called Dynasty Rewards, is similar to the FanDuel Players Club in that it is solely an online offering. DraftKings partners with offline retail outlets in seven states, most notably Foxwoods in Connecticut, but their program is only available to earn and redeem via their online site. Other reward programs are available via their partner offline operators, but these run independently of Dynasty Rewards.
Dynasty Rewards offers a 5 tier program where players earn Crowns each time they pay a fee to enter a contest. You can receive varying rewards depending on your tier that may include the following:
Free DraftKings contests

and credit.
Access to the Dynasty store.
Priority customer support.
Dedicated VIP support.
Access to exclusive live experiences.
$50 Casino Credits + $2,000 Bonus
Excellent mobile app
User-friendly design & games
$50 Casino Credits + $2,000 Bonus
iRush Rewards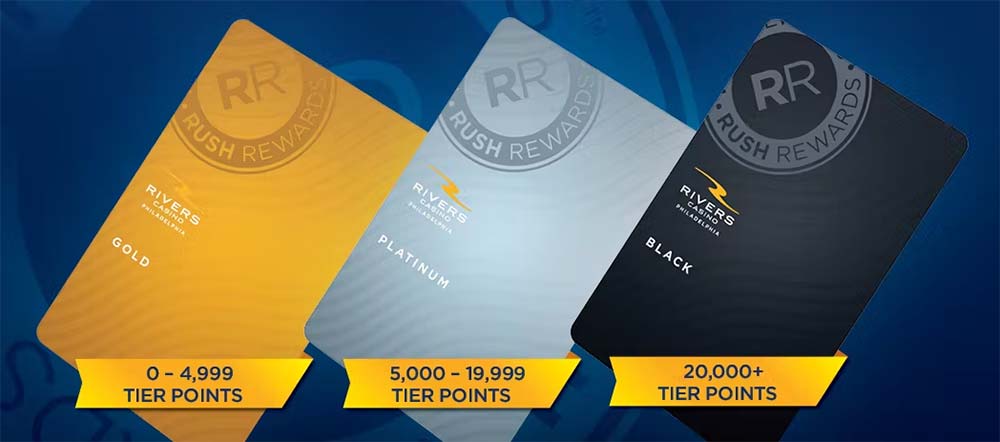 iRush Rewards is the program for the Rush Street Interactive group. This includes offline properties in 11 states and is available online at PlaySugarHouse.com and BetRiverscasino.com.
Every wager you make at any of the properties will earn you Bonus Store Points and Loyalty Level Points. Loyalty Level Points allow you to move up the ladder of eleven different loyalty tier levels, which enables you to access better rewards. Bonus Store Points allow you to purchase various rewards in the Bonus Store. Some of the benefits of different tire levels include:
Branded merchandise.
Birthday gifts.
Exclusive VIP events.
Improved withdrawal speeds.
Dedicated VIP Manager.
Luxury gifts.
Dining events.
Free Apple or Android devices.
My Rewards Boarding Pass

The My Rewards Boarding Pass program is the loyalty card program for the Station Casino Group. You can earn points when you play at any of the 15 offline properties they run. Unlike the other programs discussed above, My Rewards Boarding Pass has no online component. You can register for the program online and use your points in various ways, but there is no online operator where you can earn points by wagering.
Once you have earned points playing with your Boarding Pass, you can redeem them for various rewards, depending on which of the five reward tiers you are on, including some of the below:
Gift shop discount.
Cashback.
Free slot play.
Select concert tickets.
Gated parking.
Priority restaurant seating.
Priority check-in/late check-out of hotel stays.
Access to a limo.
Things to Consider Before Signing Up on a Casino Rewards Program
There are a lot of different factors that can and should be taken into consideration when you select a casino program.
First and foremost is where you want to play. Do you only play offline? Is most of your play online? Do you want to switch between the two? These questions make a big difference.
If you're only playing online, rewards like hotel discounts, rooms, or comped meals will be less attractive to you. You want more free play or cashback. If more of your play is offline, then these incentives are likely worth more to you than the free play or cashback.
Another factor to consider is how consistent you are with your play location. If you regularly play in the same place, some smaller programs that only include a couple of venues may offer you better rewards over their smaller network.
If you're likely to travel about, you should consider one of the bigger programs that have properties in more locations across the country. This way, no matter where you find yourself, you will likely be near an included property.
All of that said, remember that the programs discussed here are free to join. No restrictions prevent you from joining more than one. In fact, some of these programs will jump you up several loyalty tiers if you can show that one of their competitors already values you highly!
Comp City – Essential Advice on Getting the Most Out of Reward Programs
Anyone can get free stuff via any loyalty program. But if you know what you're doing, you can get more from the loyalty programs. Published in 1994, Comp City was written by Blackjack Hall of Famer Max Rubin. Rubin, a veteran of the industry even in 1994, has worked both sides of the table and provides insight into the inner workings of the casino loyalty schemes that is not to be missed.
Comp City will walk you through how to get more out of any casino program by maximizing what the casino sees your wagering whilst minimizing what you risk. A smart player can get more rewards than they spend by following Max's guidance. The information about online gambling is very out of date today, but the offline information is as relevant today as it was 30 years ago.
FAQ's
What are the best Las Vegas Casino loyalty programs?
That's not for us to say! Best is subjective and depends entirely on what you want from your trip to Las Vegas.

Do you like to stay in the MGM Grand? Then MGM Rewards Benefits will allow you to get comped rooms, shows and dining at MGM resorts.

Are you likely to make trips at the last minute and need to know that you can get a room? Caesars Rewards guarantees you a room with 72 hours' notice.

The best program in Las Vegas is the one that will give you the things that matter most to you. And remember that these programs are free to join. If you're sneaky and happen to slip and show your MGM rewards player's card to your Caesar's host, who knows, you may even find yourself getting offered better rewards!
What is a loyalty casino rewards card?
Reward cards are a way for casinos to thank players for their loyalty to their properties.

If you sign-up for a reward card, you can earn points, or other benefits, any time you gamble at the casino. Depending on the program, there may be more than one casino that you can gamble in that will allow you to earn points. And some loyalty programs will allow you to earn points when you spend at shops or restaurants on-site, or even when you play their games online.

Make sure you keep your reward card handy. Scan it any time you play a slot machines or sit at a table. You should even present it when you spend money elsewhere in the complex!
How to order a casino loyalty rewards card?
The quickest way to get your loyalty rewards card is to register online. Most of the casino websites will let you register on their website. You may be able to get the loyalty rewards card posted to you, or you might have to pick it up at the loyalty club desk the next time you're in one of the casino properties owned by the group.

Alternatively, you can go to the promotions center at the casino and bring photographic ID. The staff there will be able to walk you through the registration process and issue a card immediately, so you can go and start earning points as you play.
What is the best rewards program in Las Vegas?
The best program in Las Vegas is the program that is going to offer you the incentives that you value the most. And it's going to depend on your playing habits.

If you're local, Station's Boarding Pass program has won a number of awards for its program. If you're from out of town, consider a program with more locations outside of Las Vegas, like Caesars Rewards or MGM Rewards to allow you to access the rewards from your play later.

Whatever you're looking for, these programs are free, and there's no good reason to only sign-up for one of them. Let the hosts know that you play with other casinos. Then they know they have to offer you the best rewards to keep your play!
Can I win free hotel stays as part of a casino rewards program?
Yes. Some loyalty reward programs will allow you to use the points you earn to get hotel discounts, which is a great way to reduce the cost of your trip. Caesars Rewards and MGM Rewards both make free stays at MGM resorts of Caesar's resorts available in their program. If you are a high-value player and have made it to the upper loyalty tiers of a program, you may even find that your hotel stays are entirely complimentary or that you get suite upgrades in the hotel.
How to sign up on a casino loyalty program?
There are two ways to sign-up for a casino loyalty program.

If you're in the casino, ask where the casino loyalty club desk or promotions center is. Once there, you'll need to get your photo taken and show photographic ID. The casino employees can register you for the program and issue you a card with this information. You will be all set to start earning.

If you're not in the casino, go to the casino's website and find the loyalty club section. Most programs will allow you to register online and pick up your card the next time you visit one of their properties, saving you time on the day.
What is a casino rewards card?
A rewards card is a loyalty card, similar to the ones issued by many shops, that allows you to earn rewards for spending with the casino.

Groups of casinos owned by the same company will usually share a loyalty scheme that allows players to accrue points any time they play in one of their casinos. Often you will also earn points for spending in the shops, restaurants and shows within the casino complex and sometimes, you will earn for playing in their online casinos.

Make sure you keep your card on you and always show it any time you spend in the resort. If not, you're missing out on lots of goodies!
Which is the best rewards program in Atlantic City?
Best is a subjective term. The best reward program for Atlantic City is the reward program that will give you the most of the rewards that you like best. Do you want comped shows or discounts at the gift shop? Would you prefer free hotel rooms? Or would you like free money to play with? Everyone's different. And for each person, the right program will be different. But this guide should help you choose the program that best fits your needs. And remember that these programs are free to join, so you can try them out and see which one gives you what you want!
Which is the best online casino rewards program?
The best online casinos offer reward programs and the best one will depend on what you are looking for. In this article, we have highlighted some great programs run by sports betting and casino operators. These programs provide fantastic incentives, but these incentives are more heavily based on sports betting. If that's not your scene, one of the other programs might be better for you, even if they offer a little less.

Caesar's Rewards and MGM Rewards Benefits offer comprehensive programs that allow you to earn incentives while playing online and that will allow you to access exclusive perks when you visit their locations. With their extensive networks of retail properties, you can also claim those incentives at lots of locations across the country.

All these programs are free to join, so why not try them out and see which gives you the best rewards?
What benefits can I earn as a casino VIP player?
The benefits you can earn as a VIP player vary greatly but really depend on just how VIP you are. For a low to mid-level VIP, you are likely to receive discounted hotel stays, free valet parking, room upgrades, and perhaps a comped show or meal. Higher-level VIPs can set their own standards with rebates on airfare, limos, the best suites or big free-play incentives being offered just to get them onto the casino floor.
How to win free casino play?
How you win free play in a casino varies from loyalty point program to loyalty point program. It generally involved placing bets at the various properties the group owns – both on and offline – or spending money dining or at shops within the casino complex.

There will be different rules depending on the program you are playing with, so make sure to talk to a casino host to get the system explained, but most of the programs will offer either free play, generally on slot machines or the option to convert points into cash.
Where can I earn rewards playing online casino games?
Most major offline gambling groups in the USA have an online partner, and those partners almost exclusively offer a rewards program. So most legal online operators will provide you with a loyalty program.

The real question is, what do you want from your play? If you don't play offline, you don't need to worry about whether you can redeem your rewards at retail venues. That changes which programs are best for you. If you are primarily a casino player, then a fantasy sports incentive program is not likely to be the best option.

Above, we've gone into detail about what some programs offer. Have a look, and you'll quickly see the program that best fits your needs!
Are rewards provided for online and resort play?
That depends on the program. Most loyalty reward programs will allow players to accrue points from their play at their casino resort in Las Vegas and Atlantic City, or on any online sites they partner with. But to be sure, it is best to check the program's terms and conditions before signing up. Or you can ask the casino staff, who should be able to help you.
Where can I use a rewards loyalty card?
Where you can use a reward card will vary from program to program. Effectively all loyalty clubs will allow you to earn points when you play at the tables and machines in the casino. So make sure you scan your card or show it to the dealer before you start playing.

Most groups of casinos have a program that will allow you to play at all of their casinos with a single rewards card.

Some, but not all, loyalty programs will allow you to earn points while playing with partner casinos online.

And some loyalty point programs will award you points when you dine or shop at businesses inside the casino complex, so make sure to always show your loyalty card.