Gamble USA strives to improve your online gambling experience. We aim to help you play safely, make informed decisions when gambling, and increase your betting knowledge through our guides.
We adhere to strict editorial integrity; our content may contain links to products from our licensed & legal US partners.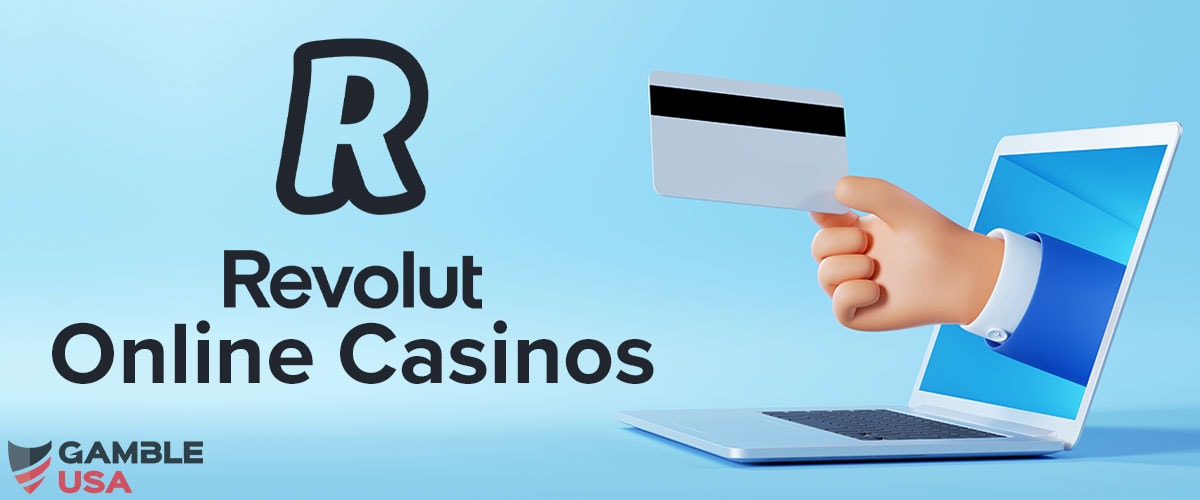 Online casinos are adamant about providing players with massive flexibility, especially when it comes to payments. Revolut is the preferred banking option for millions in the US, and online casinos are taking notice.
Aside from numerous credit cards, prepayment methods, and e-wallets, there are other banking methods that appear as options in online casinos. One of the available methods is Revolut – a UK neobank and financial technology company that offers banking services that was established in 2015 and hit the US market in 2020.
Revolut's ease of use, security, and low fees are some of the reasons why US residents are fond of using it for online gambling. The payment method is not strictly UK-based, and it is also available in some US online casinos, and that's exactly what we will talk about here. Unfortunately, it's not as widespread as some other similar payments, but it could blow up any minute now.
Below, we listed the top-rated Revolut casino sites and added extra information about the banking option itself.
Online Casinos That Accept Revolut Payments
The number of online casinos that accept Revolut is growing. After all, they want to satisfy the needs of all those that are already registered or are thinking of creating a casino account. Thanks to Revolut deposits, US players can claim various bonuses and play the featured games for real money.
Among the many US online casinos that accept deposits made using this method is the renowned FanDuel Casino. This banking method is easy to use, which is its major advantage since most players want to spend the least amount of time making online deposits and focus on gaming instead. New users can instantly deposit $10 or more at FanDuel Casino and get their Revolut cash deposit insured up to $2,500 while playing games in the first 24 hours.
Hopefully, other online casinos will follow the example of the aforementioned operator and allow their customers to enjoy fast deposits and withdrawals without going through much trouble.
Pros & Cons of Using Revolut at Online Casinos
Nothing in life is perfect, and casino banking options are no exception. Revolut is a payment method that will provide you with certain advantages, but it's not without its downsides.
Knowing both sides of the story will help you determine whether Revolut is a good fit for your gambling preferences or not. We have listed both its pros and cons below so you will be able to see where Revolut excels and where it needs to improve.
✅Pros
Low fees on transactions
You can open a virtual card and use it for deposits
Up to $250,000 FDIC insurance
Its standard plan is free
Crypto exchanges of up to $200,000 are free
Two-factor app authentication for increased security
❌Cons
Not a very common payment method at US casinos
2% fee on monthly ATM withdrawals higher than $400
Let's dive into details here, starting with the pros. Firstly, we will talk about security. Revolut allows you to open a virtual card – this is a bogus card that doesn't have any real funds. So, even if scammers breach its details, you are not at risk. Regulated banks in the US protect your funds and that is why funds of up to $250,000 are FDIC insured.
Just like FanDuel, the Revolut mobile app has a two-factor authentication system by Vonage SMS API. You can rest assured knowing that only you can access it. Revolut has 2 premium packages that come at a certain monthly cost, but its Standard package is free.
Crypto gambling is not an issue here, as well. All exchanges with crypto of up to $200,000 come without any fees. Speaking of fees, they are generally lower than other options such as PayPal.
As for the disadvantages, Revolut is still not a very common payment method in the US. Hence, you will not have plenty of operators to choose from if you want to deposit and withdraw with it. In terms of cashouts, when you go to an ATM, you can withdraw up to $400 per month without any fees, which is a pretty low amount. All ATM withdrawals higher than that come with a 2% fee.
How to Open a Revolut Account
Logically, if you want to play at the best Revolut casinos and claim various deposit bonuses, you will have to open up a Revolut account. This process is simple, and it incorporates a few steps.
Step 1. Download the Revolut App
There are two ways to download the Revolut app. The first one is via the Google Play or App Store, depending on which type of mobile device you own. Alternatively, you can access the official website of Revolut. When you click on the "Sign Up" button, you can choose to download the app by scanning the QR code or by receiving a download link via SMS.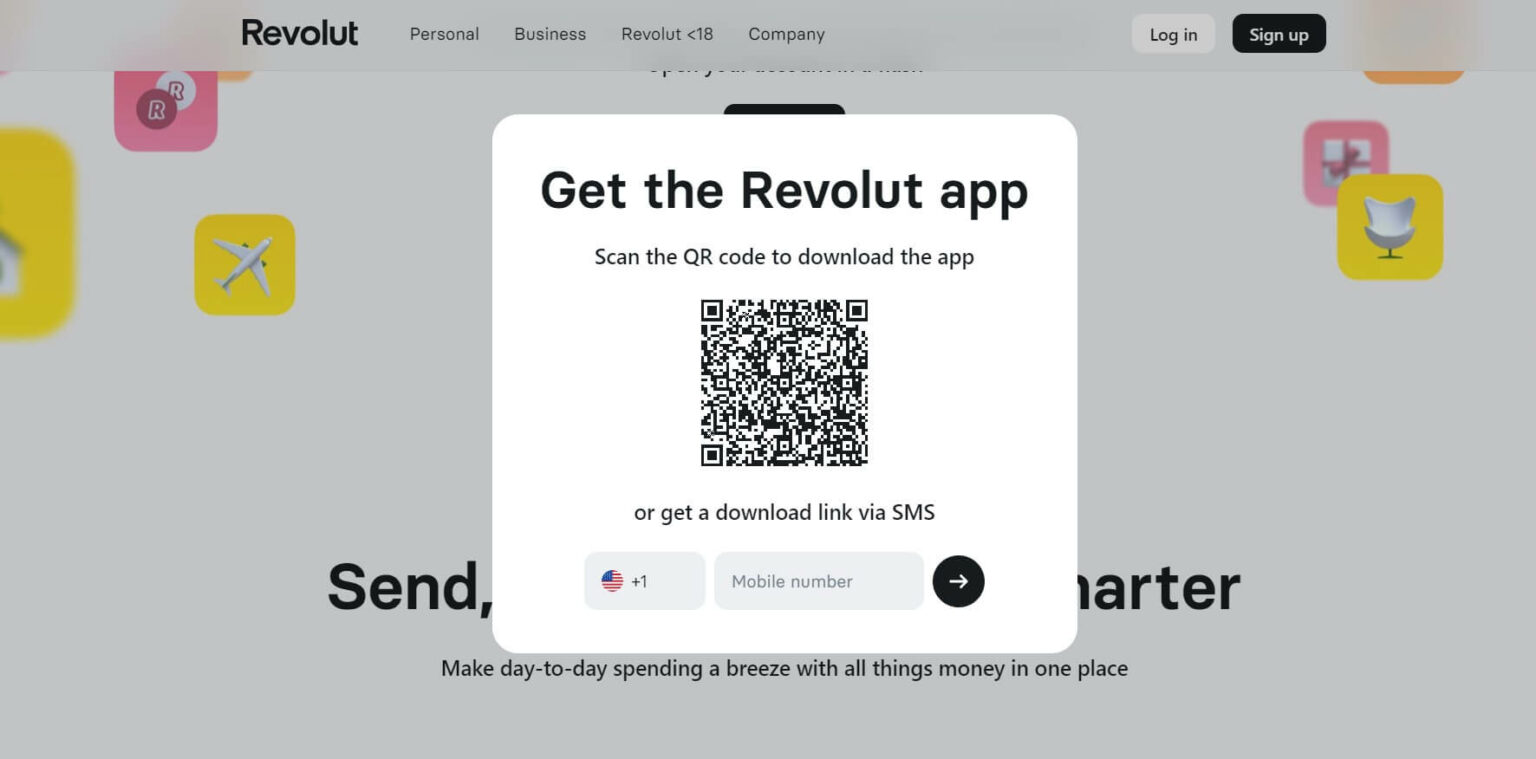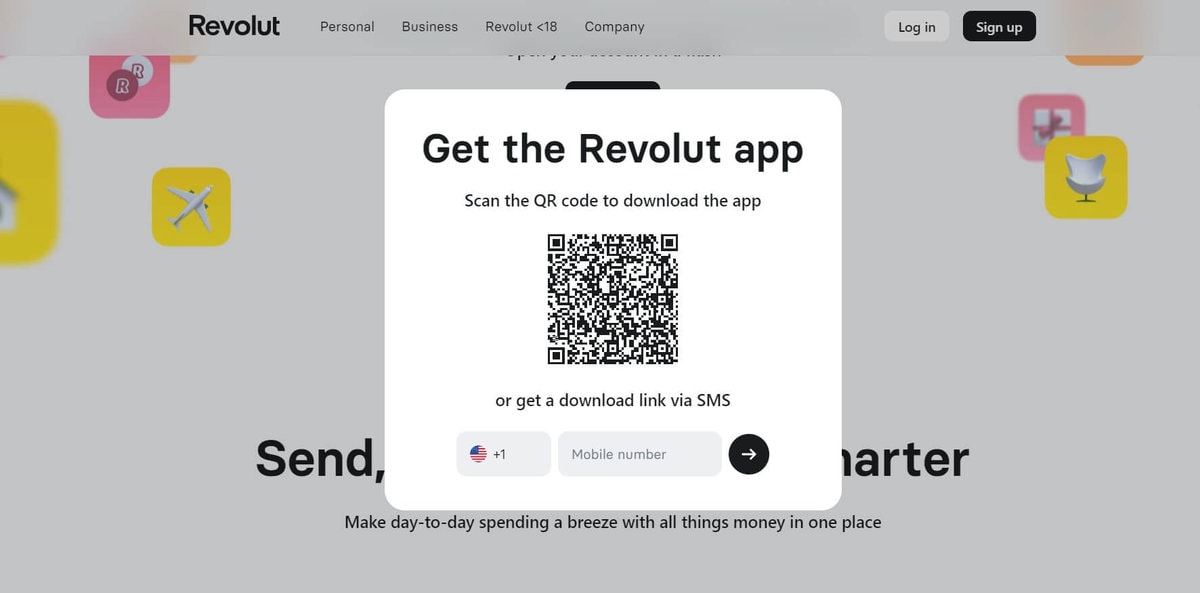 Step 2. Enter Your Phone Number and Tap on "Sign Up"
Once you download and install the app, enter your US phone number. Revolut will send a 6-digit code via SMS. Enter the code to verify your number, and then select the US as your country of residence.
Next, the company's T&Cs will pop up on your screen. Read them, and then tap on "Accept and Continue."
Step 3. Verify Your Identity
Before you officially sign up, you will have to give Revolut your email address. Revolut will send an email to confirm it. Once you complete this, you will have to verify your identity. The payment provider will ask you to scan your ID or passport. Additional verification documents may be required.
Step 4. Choose Your Plan and Make Your Payments
The final step of the process is to choose your plan. Revolut offers three packages – Standard, Premium, and Metal. Standard is free to use, Premium comes at $9.99 per month, and Metal is $16.99 per month. Each of these plans is valid for 12 months. If you want to continue using Revolut, you will have to renew or upgrade your current package.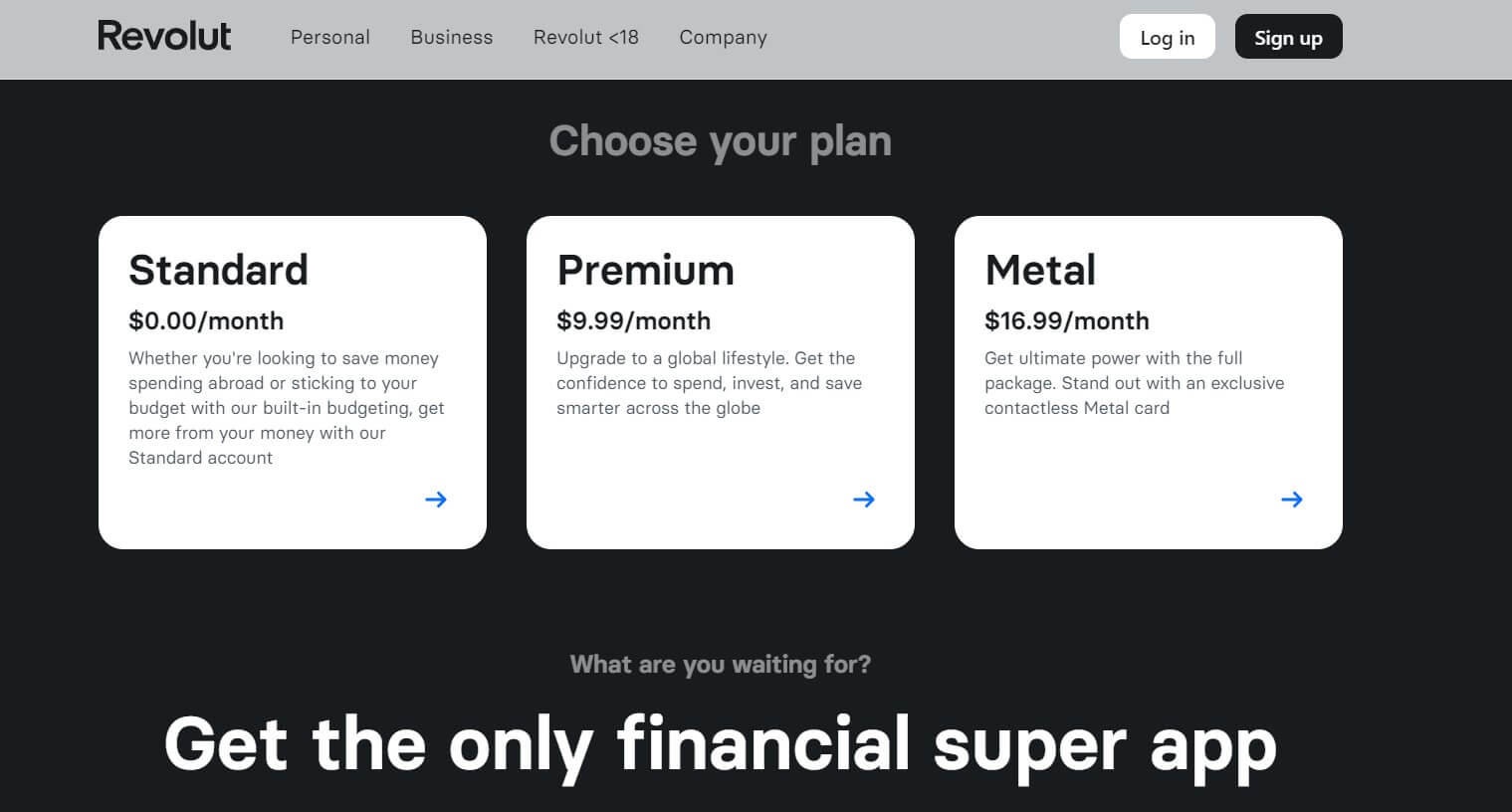 How to Deposit in Revolut Online Casinos
Creating a Revolut account and making deposits are the best online casinos that accept this option are two different things. If you want to transfer funds to your online casino account, you must provide the operator with details of your Revolut account. Here's everything that you should do.
Step 1. Choose a Revolut Casino and Register
The first step of the process is to choose a US online casino that accepts Revolut. Once you make your pick from our list of top Revolut online casinos, you can access its official website and register an account. In most cases, registration will take just a few minutes of your time.
Step 2. Select Revolut As Your Deposit Method
After you've successfully registered at a Revolut online gambling site, visit the cashier's section. Go to the deposit menu and select Revolut as your preferred method. Some casinos might not have a specific field for Revolut. In this case, choose VISA/MasterCard.
Enter your Revolut card details – name of holder, expiry date, card number and CVC number. Save the information and proceed to the next step.
Step 3. Enter Your Deposit Amount and Confirm the Transaction
Every Revolut online casino has a minimum deposit requirement. Make sure that the amount that you wish to transfer is equal to or higher than that limit. In most cases, US casinos do not charge fees for deposits. These transactions are also instant. It is worth noting that you might even claim a casino welcome bonus or a different deposit promo once you top-up your account for the first time.
How to Withdraw from Revolut Casinos
Of course, when you win real-money rewards, you will want to cash them out to your Revolut card at some point. Withdrawing funds is also a simple process that incorporates three steps, explained below.
Step 1. Verify Your Online Casino Account
Licensed US Revolut gambling sites must verify the identity of their customers. Otherwise, players are not able to make a withdrawal. Operators will require you to verify your identity when you cash out for the first time if you want to withdraw a large sum or both.
To verify your account, you must send documents such as a copy of your ID/passport, the last four digits of your SSN, utility bill, and proof of address. Once the support team reviews and accepts the documents, you can proceed to the next step.
Step 2. Go to the Withdrawal Section and Select Revolut
Log in to your casino account and go to the cashier's section. This time, you need to choose the withdrawal menu, not the Revolut casino deposits menu. Select VISA/MasterCard as your option and enter the amount that you wish to transfer. If the casino does not remember your Revolut card details, re-enter them.
Step 3. Send a Withdrawal Request and Wait
Casino sites that accept Revolut also have a minimum withdrawal requirement. Enter an amount that is equal to or greater than that limit. Then, send a cashout request. Every casino site has its own processing and transfer period. Once it completes analyzing your request, it will send the money to your Revolut account. Keep in mind that this might take several business days, depending on the policies of the casino.
Revolut Gambling Fees & Processing Times
Revolut features certain gambling fees for players that have a personal account. The good thing is that these fees are far lower than other payment options. However, Revolut does not charge any provisions for deposits.
To add to that, Revolut allows players to exchange crypto via its partner Apex Crypto. Exchanges of up to $200,000 have no crypto fees. Exchanges of over $200,000 have a 2.5% fee.
As mentioned earlier, when you request a withdrawal at your preferred online casino, you must wait for the operator to process it. In Revolut's case, this processing period usually lasts 3-7 business days. Withdrawals may have a 3% fee if the casino uses a commercial debit card. Other provisions that are worth mentioning are:
First digital card – no fee
Any extra virtual cards – $4.99
US wire transfers to or from each account – $10
Revolut card replacement – $5 per card
If you want to cash out your funds from your Revolut card at an ATM, you will also have certain fees. ATM withdrawals up to $400 per month are free. If you exceed that limit, you will have a 2% fee.
Revolut Casino Bonuses
All the best Revolut casino sites offer various bonuses to US players to reward them for signing up for their platform and their continuous support. To claim these bonuses, all that you need to do is deposit money.
One thing you need to remember about these offers is that if you want to cash out their winnings, you will have to meet their respective T&Cs. With that being said, the deposit bonuses that you can claim at Revolut casinos are welcome offers and match and reload promos. There are also no deposit rewards that you can claim and later withdraw their winnings to Revolut.
Welcome Bonuses
The welcome bonus is available to all new players at a casino. To claim it, they must make their first Revolut deposit. Occasionally, the operator might require them to enter a bonus code. In most cases, welcome offers will match your first deposit and give you extra free spins.
Some of the terms and conditions that accompany this promo are minimum deposit, wagering requirements, eligible games, and validity period.
Reload Bonuses
Reload bonuses typically require a previous deposit, and most casinos see them as an incentive for loyal players. The Revolut casino will usually offer such bonuses on a weekly basis – for example, a 50% reload bonus on a Monday. Wagering requirements also accompany these offers, as well as eligible games, and bonus validity period.
No Deposit Bonuses
No deposit bonuses at casinos that accept Revolut do not require you to top up your balance. After all, the name of the promos themselves indicates that. Instead, they give you a bonus when you register an account for the first time. These offers have quite a few terms and conditions, including maximum bet amount, maximum win, validity period, and eligible games.
Alternative Payment Methods to Revolut
Not all US casinos accept Revolut. If this is the case, then you will have to resort to alternative options. The good thing is that there are plenty of them at your disposal. Below, we listed a few that operate on a similar principle as Revolut.
Credit and Debit Cards (VISA, Mastercard)
Credit and debit cards have one major advantage over Revolut – they are far more common payment methods for US operators. Almost all online casinos accept deposits and withdrawals made with them.
However, they have disadvantages as well. For example, credit cards may lead to a higher risk of gambling addiction. After all, you don't have caps on the money that you can spend, and you might end up having a negative balance. Likewise, their cashout processing period is not as fast as Revolut's and might even take days.
Skrill


Skrill is an e-wallet that is fully optimized for online use. It offers instant payments, which is a decent advantage over Revolut. However, many online casinos do not consider Skrill as an eligible method to claim their ongoing bonuses and promotions. In terms of fees, both methods are similar. Skrill does not charge fees for domestic transfers, so it's the same as Revolut in that regard.
PayPal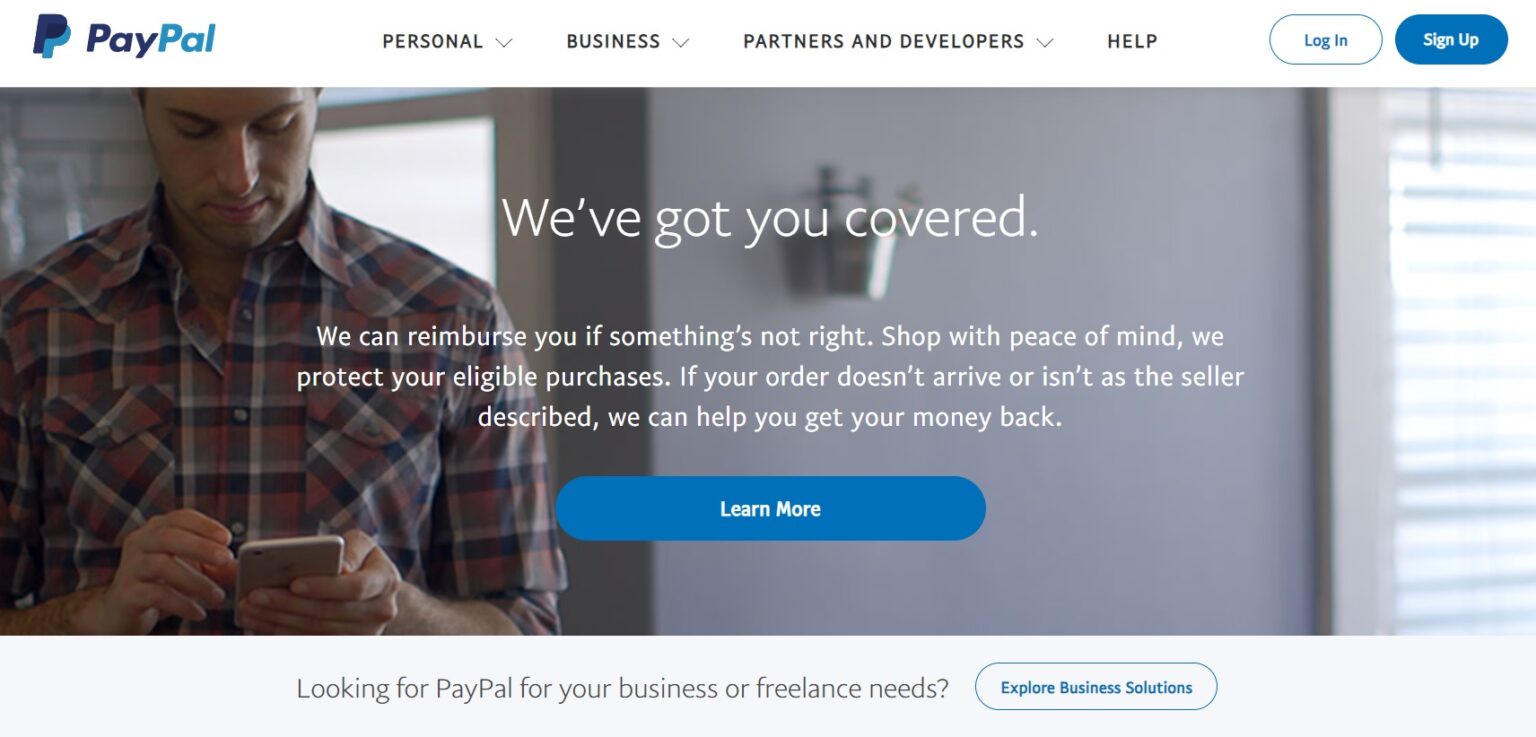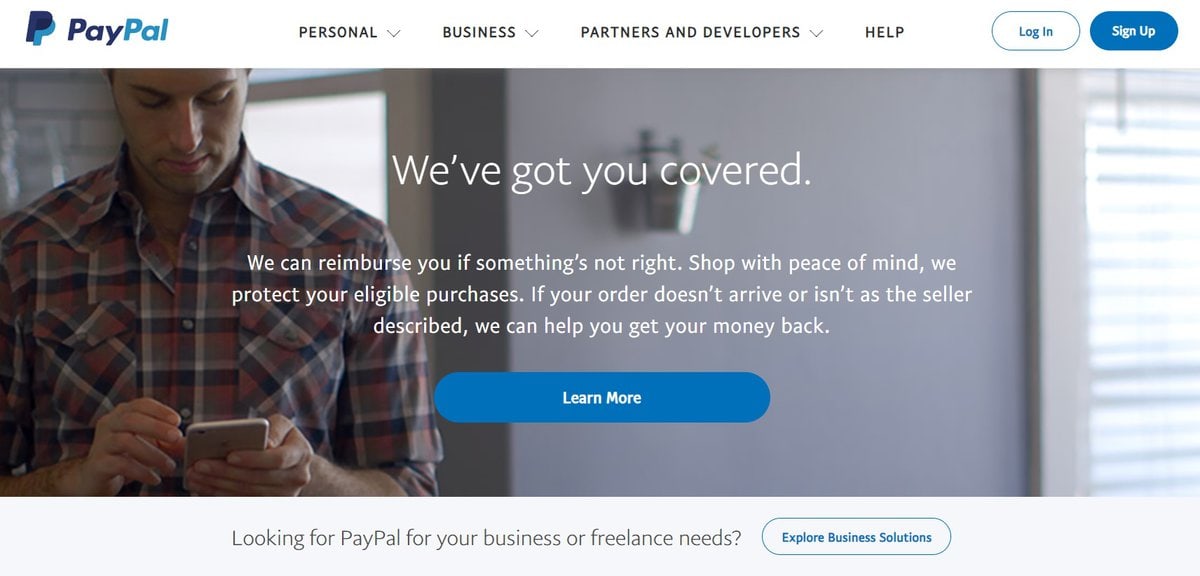 Our third and final pick is PayPal. US players will not have to pay any fees if they send money to bank accounts or PayPal accounts. Additionally, all types of transactions are much faster than Revolut. Paypal withdrawals are usually processed and sent within 3 business days. However, this payment method charges all types of fees, making it inferior to Revolut.
Are Revolut Casinos Legit?
Revolut casinos offer several benefits to US players – secure transactions, eligibility for bonuses and promotions, mobile payments, a dedicated app, low or non-existing fees, and so much more.
You can start your Revolut journey with deposits on FanDuel Casino or search for other secure and safe operators in the US that support this payment system. All you have to do is register an account and start depositing. Make sure to read their respective banking policies so as not to miss out on any requirements. Hopefully, more online US casinos will open their doors to Revolut in the future.
FAQs
Are Revolut casinos safe?
Yes, all online casinos that accept Revolut and hold valid licenses in the US state where they operate are safe. Apart from having license obligations, they use the latest security systems and encrypt all data that players send.
How do I open a Revolut account?
To open a Revolut account, you must download the Revolut app. Enter your phone and email and confirm them by giving Revolut the codes that you receive. Then, verify your identity by sending the proper documents and choosing your plan.
Is Revolut legal in the US?
Yes, Revolut is legal in the US. The payment provider started offering its services in the country in 2020.
How long do Revolut withdrawals take?
In most cases, Revolut withdrawals take 3-7 business days. However, it could be shorter or longer since not every online casino has the same processing period for cashouts.
Which casinos accept Revolut?
Several online casinos accept Revolut in the US, one of those being FanDuel. You can make online deposits on the FD Casino site and start your gambling journey right away.