BetFred becomes the latest sportsbook to launch in Arizona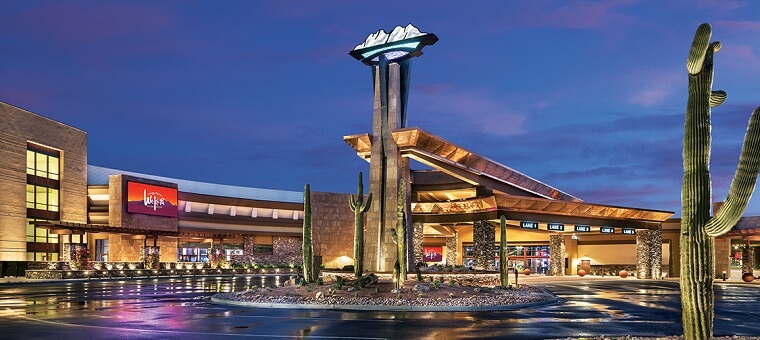 BetFred Sports Mobile App to launch in Arizona on Thursday
BetFred Sports and the We-Ko-Pa Casino Resort have announced that, following a soft launch in January, their whole mobile betting platform will be launching in the state of Arizona. The app will be available for Arizona mobile bettors from Thursday.
BetFred launches with $1,500 Risk-Free Bet offer
With its agreement with the e-Ko-Pa Casino Resort, the Betfred mobile sports wagering app will be available on both Android and iOS devices. BetFred says that the app is aimed to provide a seamless experience that allows the chance to wager "on any device within the state."

Once players get access to the app, they will be able to peruse college and professional sports pages, which will offer "real-time updates" on numerous betting types, including in-play or live betting, teasers, parlays, and straight bets.
As part of the launch in Arizona, Betfred will be offering a number of welcome bonuses worth up to $3,000 in value, including a risk-free bet up to $1,500.
Hopes to open a Retail Sportsbook
Mary Ketterling, We-Ko-Pa Casino Resort general manager, said that three months ago, the resort and Betfred Sports opened sports betting kiosks "at our beautiful desert gaming destination." Ketterling also mentioned that they have recently opened a temporary full-service sportsbook. Ketterling stated that introducing mobile apps is another way they can offer residents "an easy, user-friendly and unparalleled sports betting experience."
Bryan Bennett, COO of Betfred Sports, said he could "not be more excited to expand our Betfred Sports betting apps" into Arizona. Bennett stated that they are looking forward to offering bettors in throughout the state "unique experiences that they can't access on any other platform."
The temporary betting stations are available to visit at the We-Ko-Pa Sports & Entertainment Sports Bar from Thursday-Sunday. However, the two parties will join forces to create a "state-of-the-art, Las Vegas-quality retail sportsbook," with the aim to be open in the late summer of 2022.
Relevant news