Michigan Sports Betting Legislation: "Signed Before Christmas"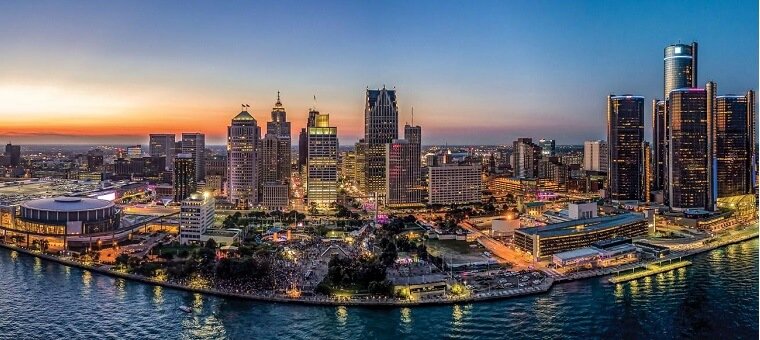 Michigan is getting close to the legalization of sports betting, with one lawmaker suggesting a bill will be signed before Christmas.
Bill sponsor Rep. Brandt Iden has been here before and, having seen his original bill vetoed by the out-going Governor in late 2018, he will be hoping there is no repeat this time around.
Time is running out with just over a week left of the current legislative session, and Gov. Gretchen Whitmer could still veto the legislation.
However, State Sen. Curtis Hertel Jr., who has ties to the Governor, has this week issued a positive statement concerning the ongoing negotiations ahead of Tuesday's hearing in the Senate Reform Committee.
"Negotiations are going well," Hertel said. "I fully expect the bills will be on the governor's desk and signed before Christmas."
Two major obstacles to legalization
Should Iden's perseverance finally bear fruit, it will have been the result of overcoming two major obstacles.
Firstly, the roadblock of a Democratic Governor, whose main issue has always been the initially proposed tax rate for iGaming and sports betting, which she deemed way too low at 8%.
She had asked for 15%, an "astronomical figure" according to Iden, on the basis that sports betting, both online and at retail sportsbooks, would draw money away from the state's lottery.
The lottery has been a huge success since launching, generating more than $250 million for the state's School Fund. Whitmer vetoed an online gaming bill last year, citing the need to protect lottery revenues.
The other obstacle for Iden has been getting the state's 24 tribal casinos behind his bill, a group notoriously mistrusting of state gambling expansion. There are high hopes that online casinos in Michigan will launch in 2020.
Fears that their gaming exclusivity, as set out in their 1993 tribal-state compacts, was being threatened could have led them to withhold revenue share payments.
That's a big deal given the tribes paid $53.4 million to the state in 2018, which is far more than the projected up to $20 million in annual tax revenues and fees from sports betting.
Indian tribes now on board
But Iden, who has worked with the Indian tribes for years, was always hopeful a compromise could be reached, providing an assurance they would be able to compete fairly with the state's commercial casinos.
Some of these are run by gaming giants such as MGM – it operates the MGM Grand Detroit – which highlights the need for tribal casinos to partner with established sportsbook operators to negate any technological disadvantage.
Working with the state's commercial and tribal casinos, Iden set out to make his bill more acceptable to the state administration, increasing the tax rates to 8.75% for tribal casinos and 12% for commercial casinos, and it was passed in the state House in October.
Back around the table
Those rates still fall well short of the Governor's initial demands and it's her decision whether or not to add sports betting to the 1993 tribal-state compacts.
But now the House bill has returned to the Senate, she is reportedly back around the negotiating table and, according to Hertel, a substitute for the bill has "largely been agreed upon by the stakeholders."
In which case, sports betting could well be legalized before the end of this legislative session, giving Michigan residents an 'unexpected' (considering the rocky road to get there) Christmas present.
Hit us up on Twitter @Gamble_usa
Relevant news