Gamble USA strives to improve your online gambling experience. We aim to help you play safely, make informed decisions when gambling, and increase your betting knowledge through our guides.
We adhere to strict editorial integrity; our content may contain links to products from our licensed & legal US partners.
Betway is a renowned betting brand created for casino gambling enthusiasts and sports betting fans. The website is home to a wide selection of casino games, ranging from online slots to table games, poker, and live dealer games. There are also numerous sporting events for customers to bet on.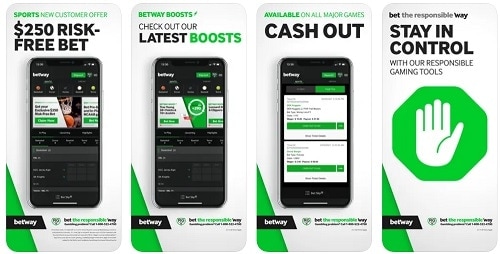 As a registered player, if you discover that your Betway Sportsbook account has been suspended, there are several ways to get your account back.
In this troubleshooting guide, we'll highlight all the methods of how to recover your suspended Betway account. We'll also look at all the possible reasons for the suspension.
Up To $250 In Bonus Bets
21+. T&C Apply
21+. T&C Apply
Live In-Game Betting
Odds Boost
Let's get right to it!
Why is my Betway Account Suspended?
If you're trying to log into your Betway account on the Betway website and you see a "your account has been suspended" message, it means you may have engaged in some activities that got your account locked.
In some cases, you might have accidentally gone against the rules of the betting site and will need to begin the verification process again.
Here are some of the common reasons:
Multiple Accounts
Having more than one Betway betting account is illegal according to the terms and conditions of the operator. Betway allows only 1 account per player and is generally very strict during the account registration process.
If you've managed to create multiple accounts by accident or on purpose, you'll get suspended and your funds will remain locked.
If your account has been flagged on the suspicion of creating multiple accounts, it's most likely that you won't get it back and you will not be able to withdraw funds.
However, this can also happen by accident. If someone else signs into their account using your IP, both of you will share a similar IP which could appear to be a duplicate account.
Suspicious Activity
In a bid to keep its platform safe, Betway consistently monitors players' accounts at all times.
If the operator notices irregular activities over a period of time, your account will be flagged and the relevant authorities will be notified of your account's suspicious activity.
This is to ensure responsible gambling and to prevent money laundering.
Suspicious betting activity could be due to a highly unusual pattern of bets placed on the same selection over a period of time. It could also be in the event that your betting activity seems to be robotic or automated.
If your account gets suspended due to inconsistent activity, this could mean Betway is investigating your account.
You can send an email and contact customer support and ask for an update. In most cases, you won't get a positive response and you'll be barred from all of their services offered.
Your best bet would be to move to an alternative operator app like BetMGM or PointsBet.
Wrong Account Details
When you create a Betway account, you will be required to provide your personal information. The betting site will verify if the information provided is correct.
Falsifying your details to open an account is considered a breach of the agreement. If you get caught, your account will be suspended.
When you sign up to an operator, you will be required to provide your name, contact address, date of birth, and an ID for verification. If the information provided doesn't tally or the operator is unable to verify your identity, your account will be locked.
Luckily, such cases don't always lead to a permanent ban. We will get to the solutions shortly.
Using a VPN for Betting
While Betway Limited is one of the leading operators in the world, it is not licensed in every country or region. Betway also bans players from certain countries and regions from playing on its platform.
This means it won't accept bets, offer Betway risk-free bets, or recognize players from these restricted areas. If you try to trick the operator into thinking you're from a licensed area by using a VPN to change the IP address of your device, you will lose access to your account.
Your IP address will also be banned to also prevent all your accounts in the future. In such cases, you will lose any funds you have deposited into your account as well as your winnings.
If, on the other hand, you are in a legal casino or sportsbook state for Betway, this is how to fix your geolocation software:
Betway sportsbook geolocation issues
Betway casino geolocation issues
Self-Exclusion?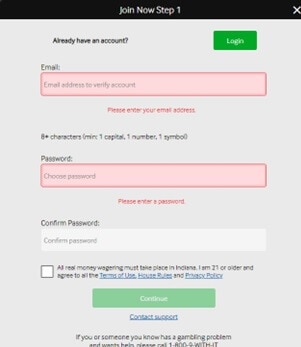 Gambling is intended to be a fun pastime.
However, some players tend to find themselves addicted whether by chasing unrealistic gains or hoping to recoup losses. If you're addicted to online gambling and you're seeking help, your account would be added to the excluded list on your request.
This feature is required by many gambling commission bodies and is a responsible way to help reduce problem gambling.
This means the sportsbook will close your account for a period of time, preventing you from depositing or wagering using your account. If you have self-excluded, you will be unable to wager online.
If you don't remember putting yourself on the self-exclusion list, it could be that your details were added to the list by error. You can contact Betway customer support to have your details removed.
Failed login attempts
Betway is known as one of the safest and most secure gambling sites. To maintain its clean sheet, the operator utilizes several measures to protect players' accounts from potential threats on the network.
If your account has been compromised or someone else has your login details, the operator can close your account if they notice any suspicious attempts to log into your account.
You could easily retrieve your account by changing your password.
Up To $250 In Bonus Bets
21+. T&C Apply
21+. T&C Apply
Live In-Game Betting
Odds Boost
Breach of Betway Terms & Conditions
You may end up with a Betway suspended account because you have not read the terms and conditions before creating an account with the operator. If you have not properly read the terms and conditions this makes it easier for there to be a breach. Breaching any rules will lead to your account being suspended.
Bonus Abuse
Like most US operators, Betway offers numerous bonuses and promotions. There are certain rules and requirements you must follow when claiming these bonuses. Lots of bettors attempt to abuse bonuses on the Betway site because they aren't aware of the rules and wagering requirements. Typically, the operator will look into the use of a bonus before you make a withdrawal. Consequently you may not know when you are breaching any rules associated with your bonus.
Other Policy Breaches
Betway will suspend or terminate your account if it finds that you're in breach of other policies. These include:
Taking unfair advantage over the betting site or other players. For example, by exploiting a fault or loophole in the software.
Being a part of any sports governing body or other professional bodies related to sports
Is my Account Suspended or Closed?
Your Betway account could be suspended or closed. While both terms mean you lose access to your account, they don't actually mean the same thing.
A suspended account means that you won't be able to access your Betway account. You also won't be able to place wagers, use any promotions such as a free bet or claim your winnings in your suspended account.
However, your deposit funds and any bets you have won will remain in the suspended account. Pending the investigation and decision of the betting site, your suspended account might be reinstated to its full activity and privileges.
To know the fate of your suspended account, you should take note of the kind of suspension placed on the betting account.
A temporary suspension means that the gambling site is checking your account. It could be due to irregular betting activity or suspicious actions.
A permanent suspension means you're completely locked out. You will lose all your deposit funds, winnings, and complete access to the account.
A permanent suspension is similar to a closed account. A betting site might suspend your account temporarily to investigate your activity and close it afterward. This means you're done with that site and you won't be able to wager on their platform ever again.
How to Restore your Locked or Supported Betway Account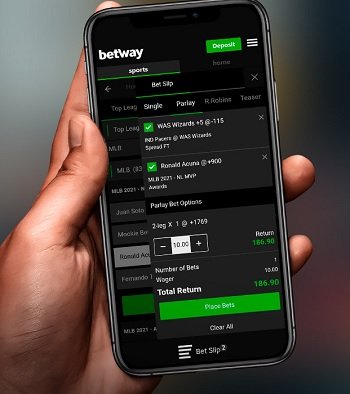 If you find that you're unable to access your account due to a suspension, there is an easy way to resolve the issue. All you have to do is contact customer service by sending an email to the customer support team or use the live chat feature to make a complaint.
Depending on the number of messages queued up, you will receive a response in a matter of minutes or hours and should have your account suspension removed to immediate effect. It is likely that Betway will need your documents referred through to them so they can double-check your details.
If the betting site has a valid reason why your account was suspended, they will communicate this with you. You might have to wait for your account to be fully investigated before you can resume online sports betting with the business.
However, if the investigation finds out that you've engaged in a suspicious betting activity or breached the agreements of the betting site, your account might be closed indefinitely or remain suspended for a longer period of time.
If your account is closed indefinitely, you might want to consider using a Betway alternative.
In the event that your account was locked due to suspicious login activity, you can simply reset your password to get back in. You could also send a message to the Betway customer support team to resolve this issue.
Consider these Alternatives to Betway
If you're unable to get your Betway account back, you might want to consider these alternative services to Betway.
PointsBet Sportsbook
PointsBet is one of the leading online sportsbooks in the United States. Its high-risk, high-reward PointsBetting format makes it stand out to most players in a market populated with industry-leading heavyweights.
At PointsBet, you're entitled to an impressive welcome bonus package of up to $2,000 risk free bets after signing up (New Jersey residents). Regular players will also enjoy several recurring promotions.
Some of the biggest advantages of betting at this sportsbook include a well-designed mobile app, live streaming service, live betting, and multiple payment methods. There is also extensive sports coverage and numerous betting lines to choose from.
bet365 Sportsbook
bet365 is another industry giant known as one of the world's favorite sports betting companies. It is among the most used apps offered to bettors in the USA and Great Britain. The platform offers the best features in every area and is truly a world-class provider that you fall in love with from the very first bet.
You can enjoy your favorite sports and casino games from the same account, play on mobile via the casino app, and claim lucrative bonuses and promotions.
BetMGM Sportsbook
BetMGM Sportsbook is the official betting site of MGM Resorts International, a world-leading land-based casino operator. Its most outstanding features include a variety of bonus offers for new and existing players, live video streaming feature, loyalty program, mobile betting app, and extensive sports coverage.
Betway Account Closed FAQs
Is Betway account restriction legal?
Yes. As a gambling site operator, Betway reserves the legal right to restrict your account if it notices you've breached the terms and conditions. Keep in mind that you agreed to its terms and conditions when you registered your account with the betting platform. Ensure you go through its policies before signing up.
For how long will my account be suspended?
Betway could suspend your account for as long as 30 days if it notices any suspicious betting activity. During this time, it will investigate your bets for illegalities. If needed, the betting site could take more time to carry out its investigation. If you were locked out from your account for any other reason aside from suspicious betting, there is no specific time as to when your account will be suspended.
How to troubleshoot my Betway account?
To troubleshoot your Betway account, you can click on the forget password button. This will send a link to your email where you can get a new password. This would get your account back if you were locked out due to suspicious login attempts.
How do I open a new account with Betway?
To open an account with Betway, visit the Betway site. Click on the "Join Now" button at the top right corner of the homepage. You will be taken to the registration page. Create your login details, provide your personal and contact information, agree to the terms and conditions, and register your account. This should take less than a minute to complete.
Why was my Betway cash out suspended?
The most common reason that your Betway cashout might have been suspended is if the identity of the person who has registered a Betway account does not match the identity of the financial/bank account and/or the credit/debit card linked to that account. Ensure your Betway account number, payment details, and personal details all match with what you have provided Betway.
Can I have two accounts with Betway?
No. Betway only allows one account per user. If you do try to make more than one account and Betway discovers it, both accounts will be closed. In such a case, you will lose all your ongoing bets, free bets, deposit funds, winnings, and bonuses associated with both accounts. You might also be flagged. This means you won't be allowed to open any new accounts with the betting company.
Can I close my Betway accounts?
Yes. To close your Betway account, visit the Responsible Gaming page. Once your account has been closed, it will remain closed until you request for it to be reopened. However, the betting site holds the right to refuse to reopen the account in certain situations. This includes circumstances where you opted for self-exclusion or permanent exclusion.
Do I need separate Betway accounts for Casino and Sportsbook?
No. Betway only allows one account per user. With that account, you can access its casino game offers and its sportsbook selection. You can also place bets on your favorite sports games and play casino games. Sports bonuses will be applicable to sports bets and casino bonuses will only be applicable to casino games on your account.