Online Casinos Activity Increases Coronavirus Lockdown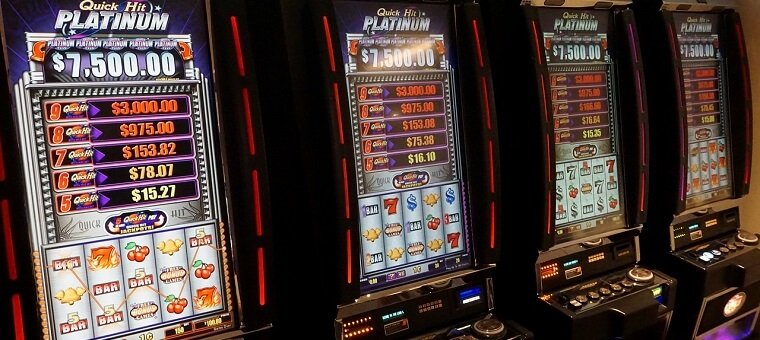 Online Casinos are now in the spotlight as sports betting market is dormant. With a lack of wagering options, players are looking to online casinos for entertainment.
The world is going through some of the most challenging times since World War II. Many industries are facing an uncertain future with no real idea of when the current Coronavirus pandemic will subside. It makes planning for the future almost impossible. There is no doubt that the economic cost of COVID-19 is going to be devastating. The gambling industry is no different. Major sporting events have been canceled or postponed across the globe. Indeed, even the Olympics, which were due to be held in Tokyo and start in July, has been postponed. This leaves the sports betting market in a state of paralysis. So, what can firms do to try and guard against making huge losses?


21+. T&C Apply
21+. T&C Apply
Sports Betting Market Takes Severe Hit
The sports betting market across the world, not just in the United States, has taken a significant blow. Nobody saw the Coronavirus crisis coming, so there was no time for contingency plans. Ironically, many industry analysts predicted sports betting was set for a big year in the US in 2020. It was expected that more states would introduce legal sports wagering in an effort to boost their revenues.
However, that has now come to a crunching halt. The MLB, NBA, and NHL are all on hold, as is Wimbledon over in the UK. If there is no sign of improvement in the near future, the possibility of those competitions being canceled altogether increases. Sport betting companies need to try and ride this out and hope that once normality, or whatever becomes the new normal, resumes, bettors will start to come back.
In the meantime, however, companies are trying to come up with new innovative markets to increase their revenue. Each of these companies has unavoidable expenditures, so they need to come up with inventive ways to help with immediate cash flow problems.
Attention Turns to Online Casinos
With no sports betting looking likely for the foreseeable future, online casino gambling has the potential to ease the crisis for several operators. Bettors who enjoy placing wagers on sports will naturally be pulled towards online casino gaming and betting. There is a whole range of online casinos available to NJ players.
Many sports betting companies also have a casino arm. This is now more important than ever, as revenue streams shift from sports-betting to online casino gaming. The majority of these companies will have big game portfolios and can start promoting these more feverishly. Furthermore, if they have a loyal customer base, it may not be that much of a struggle to encourage these customers to make a switch from sports betting to casino gaming. They could even offer incentives to customers to make the switch. This could then ensure both the customer and the company are in a win-win situation.
Sports Bettors Could be Attracted to Casino Games
A lot of the games commonly offered by casinos may be of interest to sports betting enthusiasts. Of course, you will find classic online casino games such as blackjack, slots, poker, baccarat, and some live dealer games. However, there are also very likely to be sport-based games.
A lot of the online slot machines are sports themed. Moreover, you are likely to discover car racing, virtual football, basketball, and more. So, those customers who typically opt for sports betting options could be tempted to try their hand at online casino games such as these.
Can Sports Betting Companies Convince the Customers?
We are certainly in unprecedented times. The sports betting industry is at a complete standstill. Social distancing means sporting events are a no go until things improve. This leaves companies with the choice of either do nothing and try to ride it out or put a lot more focus into online casinos. It seems inevitable that most, if not all, will opt for the second choice as there are no certainties of when the current crisis will end. They will have to try and convince their customers of the benefits of trying a casino. This could be challenging, but the opportunity is there, and it is up to them to grasp it.
Come and follow us over on Twitter @Gamble_usa for more legal sports betting news across the US.
Relevant news