Gamble USA strives to improve your online gambling experience. We aim to help you play safely, make informed decisions when gambling, and increase your betting knowledge through our guides.
We adhere to strict editorial integrity; our content may contain links to products from our licensed & legal US partners.
LuckyLand Slots is a sweepstakes casino that caters to players in the US except those in Washington. The company behind this social casino, Virtual Gaming Worlds, also powers other social casinos like Chumba Casino and Global Poker. Unlike other social casinos, LuckyLand Slots focuses on slot games that can ensure an immersive experience and a chance to win cash prizes.
If you are thinking of playing in this casino, this guide will show you how to hack the casino legally and bring the odds in your favor. Note that we won't be sharing any hacked LuckyLand Slots software or mod to help you do this, as this is only a myth and never works. You can't cheat any casino that way, and even if it works, you will be breaking the law. There are no instant LuckyLand slots cheat codes. Instead, we will be sharing various tips and strategies that will help you boost your earnings when playing in this social casino.
But first, let's look at how LuckyLand Slots works for online gambling to highlight the best ways to cheat the casino. The following are a few of the sweepstakes sites that allow you to play completely free without the need to cheat to win cash.
How does LuckyLand Slots Work?
LuckyLand Slots is a sweepstakes casino which means it does not use the typical fiat currency. Instead, it uses Gold Coins and Sweeps Coins like FunzPoints Casino. You don't need to spend any money to play on the platform, as you can get the Sweeps Coins and Gold Coins for free. This is possible via sign-up, promotions, daily logins, bonuses, etc. This sweeps casino also allows you to purchase more Gold Coins, but note that they don't have any cash value and can't be redeemed for cash.
You won't find too many games on this sweeps casino, as is the norm with casinos in this category. It has 45+ games on offer, consisting of only slots titles, and they are created in-house. You won't find games from popular developers like Microgaming, NetEnt, Evolution Gaming, or other titles on sites like LuckyLand Slots. Also, if you prefer games like Blackjack, Baccarat, and other table games or live games, you may want to check elsewhere (Pulsz Casino, BetRivers.net, and Fortune Coins provide them). Nonetheless, the games are fun, and the options are adequate for a great gambling experience.
When you sign up for an account on LuckyLand Slots, you get 7,777 Gold Coins + 10 free Sweeps Coins. However, unlike the Gold Coins, you can trade the Sweeps Coins for cash prizes after accumulating no less than 50. It is impossible to purchase Seeps Coins, but you can get them in the form of bonuses or when you enter competitions on Facebook.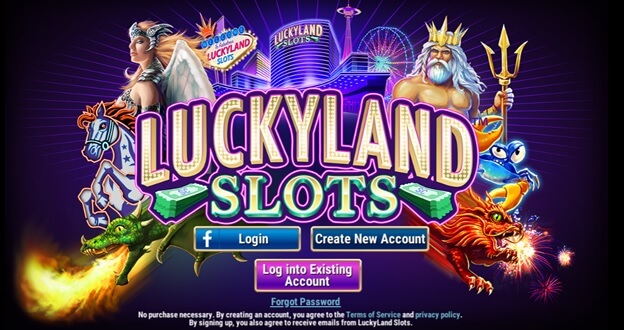 Can you Hack LuckyLand Slots Casino?
To answer this question simply – the answer is No! It is impossible to cheat a casino. Many online hacks and software claim you can do this with ease on every casino, including LuckyLand Slots. However, these are only false promises since casino operators, including social casinos, use recent software to keep themselves safe. This ensures players can enjoy free and fair gameplay anytime they play in the casino. The hacks and software online won't offer you any results.
And if you do manage to get a hold of software like this, which is unlikely to be the case, online casino apps have security measures in place. You will get caught and most likely get into legal problems or be banned from playing on these platforms.
However, there are strategies you can use to legally hack Funzpoints or LuckyLand Slots casino and significantly improve your chances of winning. These strategies don't attack the casino's software to alter results, but they are basic things you can do to make you an overall better player, thus improving your chances.
LuckyLand Slots Bonus Codes and Offers
When you sign up on most online casinos, you become eligible for various bonus code offers. These include welcome bonuses, match deposit bonuses, and no deposit bonuses if you are lucky. LuckyLand Slots, as a top sweepstake casino, also offers new players generous free coin bonuses.
When you sign up on LuckyLand, you are instantly credited with 7,777 Gold Coins, and 10 Sweeps Coins to use for free slot play. This is a $10 no deposit bonus that does not require a bonus code or cash purchase of coins. Luckily, LuckyLand Slots will provide you coins daily anytime you log onto your account. You get an extra 400 Gold Coins for your first login and 0.30 Sweeps Coins, which brings your total free coins to 8,177 Gold Coins and 10.30 Sweeps Coins.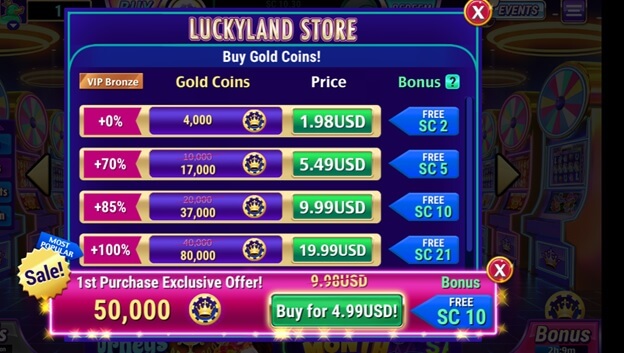 The best hack for playing on LuckyLand Slots is to register for an account. With the Gold Coins and Sweeps Coins you get for free, you can play your favorite games for a chance to win even more. In addition to the no deposit and bonus cash Luckyland slots promo code offers for new players, regular players on the platform are also privy to fantastic rewards and promotions.
These range from daily login bonuses, which offer 0.30 Sweeps Coins and 400 Gold Coins every time you log in after 24 hours, to Tournaments with over 50 Million Gold Coins to be won, bonus rounds, and many more. Make sure you frequently check out the events page for fantastic offers and promotions running when you visit. LuckyLand Slots also offers a highly profitable rewards program that comes with different tiers. You are instantly added to the first tier when you register on the site and you progress up the tiers as you play games on the site. There are currently six tiers, all of which offer you unique bonuses.
You can also sign up for the LuckyLand Slots newsletter, so you will be notified if there is a new offer via your email.
More LuckyLand Slots Casino Hacks
Now that you have learned how to hack LuckyLand Slots Casino using the bonus code and promotions, it's time to learn about other vital hacks and ways to cheat the slots at LuckyLand Casino. These tips or strategies will help boost your chances and improve your skills so you can win more in LuckyLand Slots. The same hacks work on real money slots, like the ones you will find among DraftKings slots, FanDuel Casino, or BetRivers Casino slots.
LuckyLand Slots Return to Player (RTP)
Every slot game comes with an RTP, also known as the return to player rate. This has a major influence on how much of your wager will come back to you in the form of winnings in the long run. You will find this in all online and mobile slots games, including those on LuckyLand Slots. If you are serious about winning, you will need to note the RTP of the slot and go for those with a higher percentage.
For a better understanding of this, here is how the RTP works. If you play a Las Vegas style slot game with a 95% RTP, if you play with $1000, the casino will pay you $950 and keep $50. This means the best hack is that if you want to win more, you need to aim for slots with higher RTPs.
To hack LuckyLand slots, we recommend you only play the following high RTP slot machines:
Snow Queen in 3D
Immortal Moon
Clover Cash
Celestial Unicorn
Mayan Gold
Mining for Millions
Keep in mind that although LuckyLand Slots has a positive house edge at 4%, there are still good chances you could break the bank by playing the best RTP slots. Using the promo codes and simply getting a lucky break can help you make short term winnings and win real cash.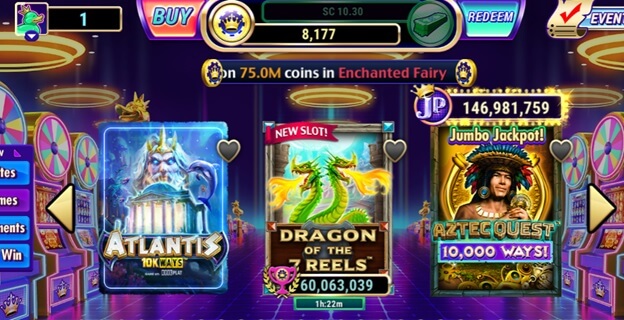 Learn the Rules of Slots Games
Perhaps another hack that many players don't know is learning how a game works before playing. Your best chance of winning when playing a game is to understand how it works first. To do this, it is best to study the rules before you start playing it. If you play a game you don't understand, you will likely lose money.
Before playing a game, head to the paytable, which consists of the rules and how much each symbol pays out. Also, learn how a winning combination is calculated alongside other basic rules. If you manage to learn this before you play for real money, your chances of winning at slots will be far greater than if you did not. LuckyLand Slots provides you with a way to hack it, listing their volatility and RTP of games. High variance slots are risky, but you can use your free coins to test their boundaries. And never believe of myths like slot machines that are due to pay, or you will end up hacked instead of cheating LuckyLand.
Play the LuckyLand Slots Demo Mode First
One of the easiest ways to hack LuckyLand Slots or any other online casino is to play for free first. This is not available in land-based casinos, so you need to properly leverage this hack when playing online. LuckyLand Slots allows you to play games via a practice or demo mode, which means you don't have to use your Gold Coins.
With this option, you can learn how the game works and create a winnings strategy before you play for real. The best Chumba Casino hack is to try as many games for free in this mode first to improve your skills and overall chances of winning; after using up the free coins, go on and play the best LuckyLand Slots using the experience gained from its sister casino.
Have a Budget for Online Slots
If you fail to create a budget and stick with it, you will lose much more than you anticipated. Therefore, creating a budget before you start playing is one of the best casino hacks today. Most professional players have a set budget and stop playing when they exceed this budget.
Create an estimated daily, weekly, or monthly budget and learn to walk away when you exceed it. Online casino games are fun and very engaging, so many people tend to get carried away. You can prevent this from happening to you by creating a budget to spend on LuckyLand Slots. Alternatively, you can play as much as the free spins, daily rewards, and other LuckyLand promo codes allow you to play.
Take Frequent Breaks
Playing for long hours without any break can negatively affect your gambling experience. Therefore, take frequent breaks instead of playing for unending hours in online casinos. Taking breaks will leave you feeling relaxed and refreshed, ensuring you can play games with a clear mind. Ideally, it's best to have an hourly limit where you take breaks to stretch your legs or take a walk when you exceed it.
Start with Small Bets
When playing slot games online, your goal is to get the most out of your coins. The same applies to online social casinos too. One of the ways to do this is to start with small bets first. As you get better and have more insights into the game, you can then gradually increase your bets. Making large bets can seem like a great idea especially when you consider the likely benefits. However, it is an easy way to lose your bankroll particularly if you don't land the winning combination. Manage your free coins and you can extend your playtime on the site – while increasing your bankroll!
Avoid third-party software
Before you can put your LuckyLand slots cheats into practice and claim your free sweeps coin package when you sign up, you must download the betting app. Most sites now offer a dedicated mobile app where you can play for sweeps coins on jackpot slots or your other favorite casino game on the move. There is a LuckyLand app available for Android devices, it isn't available in any App Store and can only be downloaded directly from LuckyLand as an apk file. This is entirely safe to download as you can authorize it on your mobile device or tablet, however, this isn't the case for any other software.
If you conduct a search for  LuckyLand Slots cheats you will likely encounter multiple 'mods' – modified files designed to change certain features of the website, which could include gaming outcomes. None of these programs are legal, and if you were to access them you could land yourself in trouble and you could also ruin your device. Mods give hackers the opportunity to exploit all of the information you have stored on your device, so there is little point in taking the risk.
Stick to the secure and proper methods of downloading the app so you can enjoy playing a LuckyLand slots game knowing your information is safe.
Log in to your account regularly
Another LuckyLand slots hack that is quite simple is to regularly log in to your account. The operator runs coin giveaways every time you access your social casino account, so it is worth checking in at least once a day.
How to Begin Playing at LuckyLand Slots
Now that you understand how to hack LuckyLand Slots, the next step is to begin playing on the platform. You have two options available if you want to do this:
Register via your PC or Mobile device via your mobile Browser
Register via the

Android Casino App

or iOS device using Safari
To register with your PC/ Mobile device, simply head to the https://luckylandslots.com website. Then, click on the "Play Now" button. This will immediately download the client, where you will be required to input your details. If you are not in the United States, you will be unable to get past after the download. You will need to input your name, email address, and choose your password if you are. Once you complete this and proceed, your account will be instantly created.
Register Via the LuckyLand Slots Mobile Casino App
Playing via the LuckyLand Slots Android mobile casino app is not difficult either, as you can download the app directly from the website or other third-party sites. It is not available on the Google Play Store so no need to check there. You will need to download the LuckyLand APK. file to use the app.
Downloading APK files is straightforward as you only need to allow installation from unknown sources on your android device. Once the download is complete, you can register following the same steps above. Players who use IOS-powered devices will need to stick with playing through Safari as there is no mobile casino app available. Downloading the app or logging through your mobile browser is all it takes to leverage on the offers and try to cheat your way through.
Purchasing Gold Coins and Winning with Sweeps Coins
As mentioned earlier, you are credited 7,777 Gold Coins and 10 Sweeps Coins when you register on the platform. You also get 400 free Gold Coins and 0.30 Sweeps Coins every 24 hours if you log into your account. To get more Gold Coins, you will need to purchase them, and every purchase comes alongside a Sweeps Coins bonus.
The best part is that you enjoy a first purchase bonus. This is an exclusive offer that gives you 50,000 Gold Coins and 10 Sweeps Coins for 4.99$. There are also other subsidized offers when you buy Gold Coins. For instance, 40,000 Gold Coins + 21 Sweeps Coins cost 19.99$, but LuckyLand Slots will give your 80,000 Gold Coins instead on your first purchase.
Redeeming Sweeps Coins won from LuckyLand Slot Games
You can't win real money but it is possible to redeem your Sweeps Coins for cash on the LuckyLand Slots app. However, you must have played through your Sweeps Coins balance once and accumulated at least 50. You get 1.1$ for every 50 Sweeps Coins, which is quite fair and makes it easy to calculate how much you should expect.
On the downside, you are limited in the payment options you can use to redeem and win real cash prizes. Typical credit/debit cards like Visa and MasterCard don't work – you are limited to electronic fund transfers to send your cash prize directly to your account. This does not come with any fees attached but may take up to five days to process. This is the way to win real money using LuckyLand Slots hacks without spending any.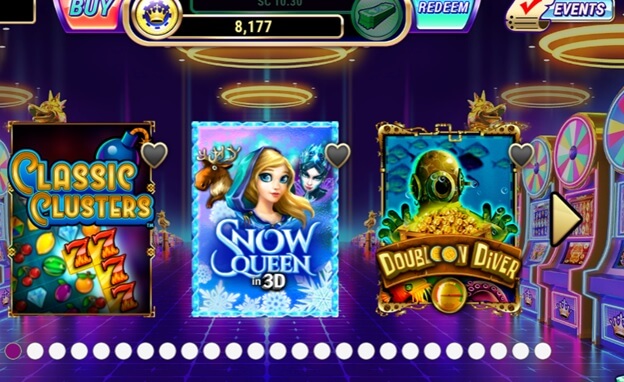 Casino Customer Support
The customer support team has you covered if you ever run into a hitch playing on LuckyLand Slots. You can reach them via email at support@luckylandslots.com or through Facebook Chat. However, if you have a complex question, your best bet is to stick with the email option, which links you directly to support staff. Note that you may have to wait up to 24 hours before you get a response.
Start Playing Slots on LuckyLand Slots Today
As you can see, it is impossible to cheat the casino – and you don't even need to! With the hacks we have covered above, you can play slots or other games on this casino and still bring in massive rewards. Remember to leverage the bonuses when registering as this casino offers you a mix of Gold Coins and Sweepstakes Coins when you register. Use our link to get started and don't forget to have fun!
LuckyLand Slots Hacks FAQ
Is it possible to consistently win at LuckyLand Slots?
No. It is impossible to win at LuckyLand Slots or any other online casino consistently. This is regardless of the hack or strategy you use. Most casino games are based on luck, and there is no way to ensure you win ultimately. However, using the proper promo codes and following the legal hacks we covered in this guide can significantly boost your chances.
Is it possible to cheat in an online casino when playing slot games?
No, you can't cheat at an online casino. All the regulated online casino sites like Pulsz casino and LuckyLand Slots have undergone random tests to ensure the games on offer are fair.
They also use a Random Number Generator, which ensures every outcome is random. This means you or the casino will not be able to influence the outcome of a spin. However, there are legal hacks that significantly boost your chances, like understanding the RTP,  using bonus codes, etc., as we have covered in this guide.
Are there generous free coin bonuses on LuckyLand Slots?
Yes, LuckyLand Slots gives new players 7,777 Gold Coins and 10 Sweeps Coins when they register. This is one of the best LuckyLand Slots hacks available, as it lets you play games for free!
How do you redeem your Sweeps Coins for cash?
Redeeming your Sweep Coins is very simple, as you only need to click the "Redeem" button on the home page. However, you need at least 50 Sweeps Coins to do this. Each 50 Sweeps Coins give you $1.1 and must be played through once before you withdraw. Payments are sent directly to your account using ETF and can take up to five days.