Gamble USA strives to improve your online gambling experience. We aim to help you play safely, make informed decisions when gambling, and increase your betting knowledge through our guides.
We adhere to strict editorial integrity; our content may contain links to products from our licensed & legal US partners.
Finding a magic solution on how to win at slots is a futile task. But there are some tricks you can do to help winning at slots become easier.
If there were a winning slot machine strategy, it would've been discovered by now. Online casinos would quickly become aware of the discrepancies in players' wins when compared to the theoretical RTP of the machines, and things would be changed to cater to these strategies.
From time to time, they have been some notable oversights by slot developers, primarily in the "bonus collection" style bonus rounds where the stake size is not considered on the final triggering spin, but these oversights are quickly patched out of games to prevent player abuse, not before some players have taken advantage!
The random number generator brings the element of luck to the gameplay, with factors like variance and volatility giving slots the exciting potential of producing huge wins at random.
There are, however, ways to maximize your chances of winning. Read on to find out how slot machines work and how to increase your winning chances on slots with our guide.
10 Tips to Win at Slots Summary
Scroll down for a summarized list of our guide and tips for slots:
Pick slot machines that are popular
Play the long casino game
Choose between progressive and normal slots
Find slots with higher payout potential
Understand the role of high and low volatility
Select popular slot games
Make sure you bet enough
Read slot reviews
Use bonuses and free spins to your advantage
Only use legitimate online slot sites
#1 Pick the Best Slot Games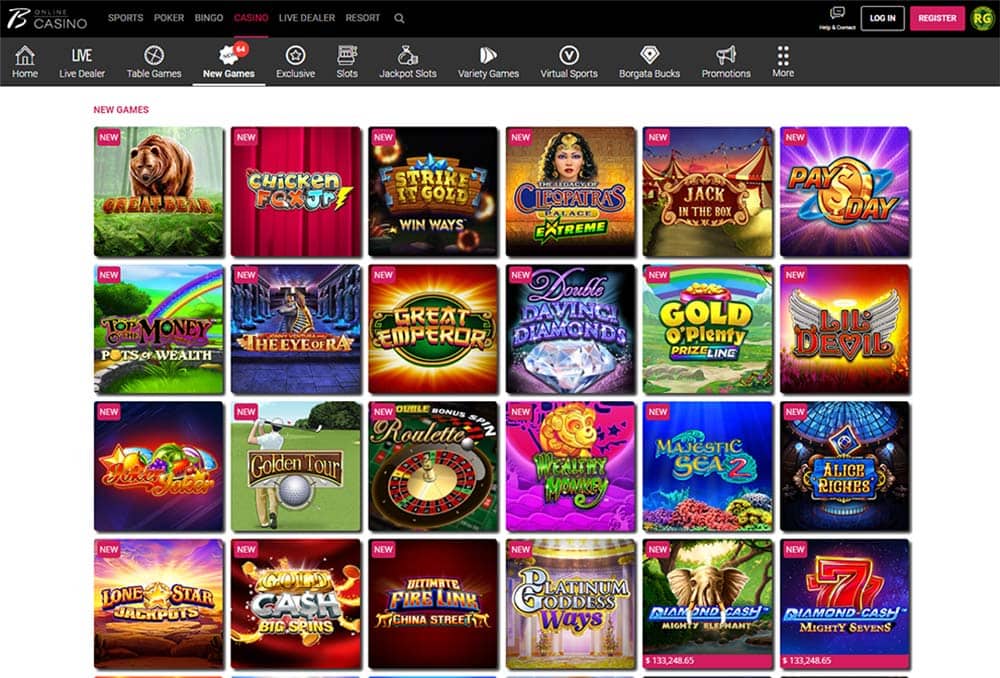 Choosing which slot machines are the best choices can be overwhelming for even the most die-hard online casino player. The sheer size of the online slot collections currently available doesn't simplify this process. Multiple factors need to be taken into account to pick a good and balanced slot.
Entertaining gameplay with good functionality is key. However, additional features such as RTP and volatility should also be noted. As a general rule of thumb, slot machines with an average RTP and low variance are a good choice for the casual player. Winning smaller payouts more frequently will help players with a stricter budget. High rollers have more money to spend and can seek out high variance slot machines offering higher wins. Look for slot machines with special additions such as scatter symbols, wilds, free spins bonuses, and multipliers. These extra features add to the overall gameplay.
Scroll down to find out which online casino slots won a place in our top 20:
Mystery Joker 6000
Thunderstruck II
Frankenslots Monster
Starburst
Jack Hammer 2
Great Blue
Rook's Revenge
The Angler
Immortal Romance
The True Sheriff
Alaskan Fishing
Cash Splash
Game of Thrones
Jurassic Park
Mega Moolah
Playboy
Jack and the Beanstalk
King of Olympus
Twin Spin
What We Mean By Balanced Slots
Slot volatility measures the player's chance to win money and the frequency and amount. Most slots have a medium level of volatility. These balanced slot machines tend to offer more of a balance between wins and losses. Players that enjoy medium variance slots prefer the more predictable gameplay. The hit frequency of balanced slot machines tends to have different win rates. The higher the variance and volatility, the more potential a slot machine has in terms of the win amount (based on stake size), but you should also expect less frequent bonus triggers or some very disappointing bonus rounds in between the good ones.
The above top 20 list includes seven medium volatility slots, including Frankenslots Monster, Rook's Revenge, True Sheriff, Alaskan Fish, Cash Splash, Mega Moolah, and King of Olympus. Book of Dead, Thunderstruck II, Great Blue, The Angler, Immortal Romance, Playboy, and Twin Spin offer high volatility.
The low volatility online slot games include Mystery joker 6000, Starburst, Jack Hammer 2, and Jurassic Park.
All 20 high paying slots were created by well-renowned software developers such as Play'n Go, Novomatic, NetEnt, Betsoft, Playtech, and Microgaming.
#2 Play the Long Game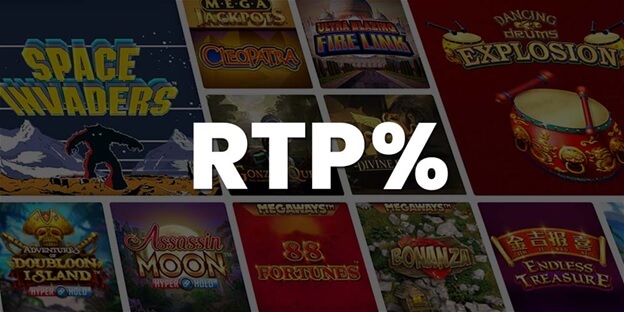 Also known as the payout rate, the RTP refers to the return to the player payout percentage. When slots are created, software developers test the slot with millions – sometimes billions – of simulated spins. Slots with an RTP range of 97% to 99.5% have a high RTP. In theory, a slot with a 98% RTP indicates that players who wager $100 can expect $98 back in winnings over long-term play; in this scenario, the house edge is 2%, so for every $100 wagered, the casino would expect to make $2.
High RTP slot machines have more chance of showing profitability over a longer period of time. Since this calculation is reached through an immense amount of spins, not every spin is going to reflect the RTP! If players spin enough times, they might receive payout percentages that are closer to the RTP value. However, this will usually take much time – and cash.
Any value under 100% RTP essentially means that you have lost money; the key tip here is to select the higher variance slots, the ones capable of the biggest wins, and when you manage to land one of these substantial wins from a machine, your RTP will hopefully be well over 100%, and you should be looking to withdraw your winnings at this point! Strategies such as these can help increase your odds of winning slot machines.
Here are the top 10 slots with high RTPs:
Mega Joker – 99% RTP
Ocean Princess – 99.1% RTP
Nemo's Voyage – 99% RTP
Cosmic Quest 2 – 98.9% RTP
Jackpot 6000 – 98.9% RTP
1429 UNcharted Seas – 98.6% RTP
Joker Strike – 98.11% RTP
Ragnarok – 98% RTP
Jokerizer – 98% RTP
Starmania – 97.87% RTP
Understanding Slots RTP
As stated, RTP stands for return to player, giving players an indication of the payout that could be received over numerous spins. The theoretical RTP listed on the paytable of a slot is often misunderstood. The calculation is based on millions of spins. If a player spins a few times – even thousands – payouts are random, have variance and volatility, and will vary wildly from the stated theoretical values over short-term play.
It's also thought that most online casinos control the RTPs of slots. Online slots are, in essence, rented from software developers, and online casinos usually cannot alter the slot's settings.
Software companies usually store their slots on their own servers. Some online slot machines do have several RTPs. Including various options on them with a choice of RTP's values from the software developer.
For example, the developer Play'n Go generally offers 5 different RTP versions on their slots, the default value at around 96% and numerous variations often as low as 90%. This choice is offered to casinos and may even be a forced decision in specific jurisdictions as to which version the casino uses.
This is why even if the slot looks identical from the exterior, it's worth taking 1 minute of your time to verify the stated RTP on the machines you are choosing to play.
A slot's RTP isn't overly telling in terms of winning, especially in the short term. It's technically possible for a player to win a huge payout on the very first spin, but this isn't usually the case. While a player can win and lose on a 93% RTP slot and 98% RTP slot, wins have more chance of occurring over a longer length of time while playing the 98% RTP slot. The house edge is smaller, effectively meaning you will get more value for your money over the long term and, as a result, more chances of landing that big win.
The inclusion of progressive jackpots can influence a slot's RTP. Players will need to receive a big win in the progressive jackpot in order for the gameplay to reflect the given RTP. If the progressive jackpot isn't won in a slot, the gameplay will be experienced with a much lower RTP; this can be verified again in the paytable; look for the RTP contribution towards the Jackpot, and the sum of this and the regular RTP will be the overall theoretical RTP of the slot.
#3 Decide Between Progressive or Normal Slots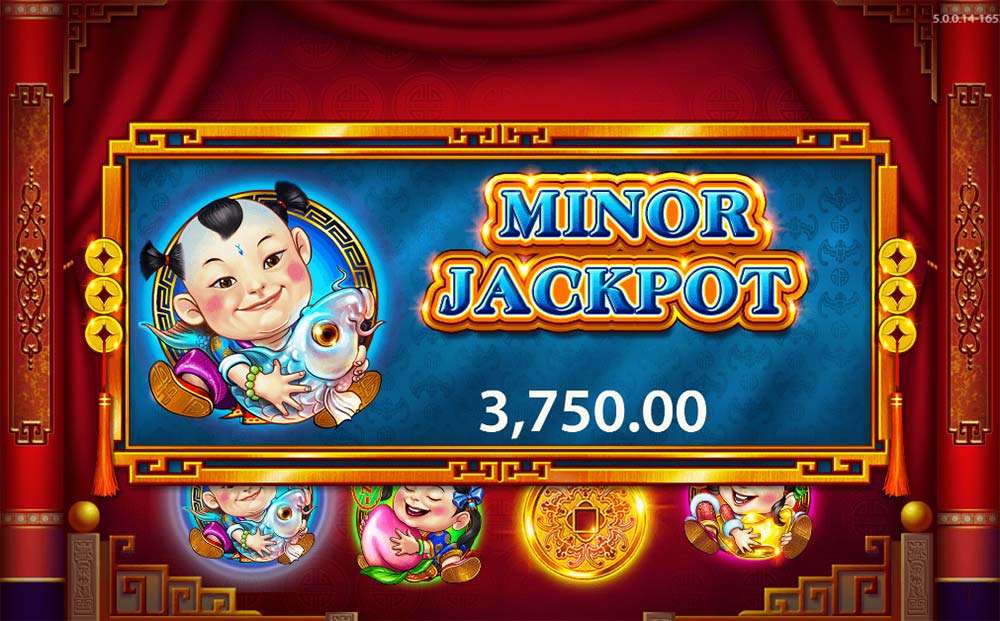 The main differences between progressive and normal slot machines involve the jackpot. Normal slots can also offer a fixed jackpot or a high-paying bonus feature. The software developer determines the fixed jackpot amount for the slot, and this set amount can't be altered and is generally based on the stake size multiplied by a win amount (like a 1000x stake win).
Progressive jackpot slots have variable jackpots that can increase over time as more players spin the virtual reels, and the contribution from their play is added to the progressive jackpot total. If the major jackpot is won, there will be a reseed value such as $100,000; this value is also taken into account and essentially funded by the progressive jackpot RTP contribution value. If the reseed value is high, you can be pretty sure the RTP contribution of the jackpot feature will also be a larger percentage value.
Classic Slot Machines & Video Slots
Normal slots account for nearly three-quarters of both land-based and online casinos slot titles. These slots can differ in the number of available paylines and reels on the machine. Special casino slot bonus games can also vary, as developers are always trying to innovate and produce captivating new gameplay and features.
The three-reel slots are referred to as classic slots. Ideal for beginner players, they tend to be easier to navigate with a minimal number of reels and up to five paylines. Often with a vintage theme, these slots incorporate the classic Lucky 7s, fruit symbols, and stars. Usually, on three-reel slots there are not many, if any, special bonus features.
Video slot machines are a more modernized creation compared to the classic three-reel slot. These five-reel slots offer notably larger wins of up to 50 paylines or even more. Some video slots allow players to select their chosen number of active paylines per spin. This is an advantage for players with a stricter budget.
In-game features of video slots provide additional features and benefits for the video slot player. Wild symbols can substitute other regular symbols to increase a player's chance of winning. Some variations include stacked wilds, expanding wilds, walking wilds, and sticky wild symbols. Scatter symbols offer casino bonus games and extra spins, and multipliers will boost a player's wins.
Progressive Jackpots
Players who are accustomed to a normal slot's gameplay shouldn't struggle to understand how progressive slot machines work. Progressive online slot machines can appear similar to normal slots in reel format. They usually include five reels and multiple paylines. In theory, progressive slots offer an unlimited jackpot amount as the software developer doesn't implement a set amount.
Progressive jackpots continue to increase, offering appealing wins for the player in the realms of millions of dollars. Each time a player spins, a portion of their wager becomes part of the jackpot. The jackpot amount will increase at a quicker rate if more players spin the reels. Some progressive slots offer multiple progressive jackpots, giving players an even better chance of landing that life-changing big win!
Most online casino sites promote the available progressive slots more prominently than normal ones. Players can often find them on the casino's homepage and they are typically under the category of jackpot. The progressive slot machine has a jackpot ticker included illustrating how quickly the jackpot amount is increasing. This can often lure potential players to start wagering.
A progressive slot machine may prove more beneficial to the high-roller. Players may be required to use the largest coin size to spin the reels to have a larger chance of hitting the bonus features (such as Mega Moolah). All paylines also need to remain active for each spin. This can become quite costly to the player on a budget, especially if you aren't regularly winning any of the lesser jackpot amounts like the Minor Jackpot.
Although normal slots don't include an enticing jackpot, they shouldn't be written off automatically. Normal slots are now offering huge max win potential on the high variance style machines and even better payout percentages during longer gameplay. The more serious slots player usually prefers this type of slot where the slots offer more long-term value for money, and there is still the potential of huge wins, and no money wagered used to fund a jackpot that your chances of winning are minimal.
High-rollers and even low rollers will take on the risk of the progressive slot machine to enjoy the thrill of chasing the lucrative jackpot. The tiny chance of landing that life-changing win is enough to warrant playing the progressive machines.
Should You Play Penny Slots?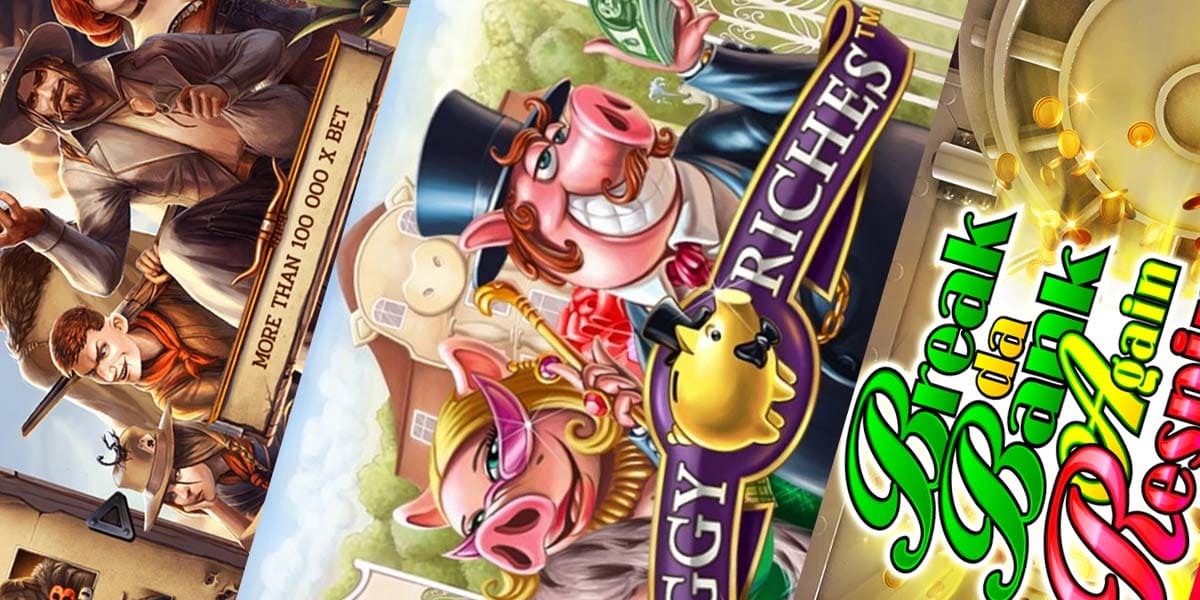 Penny slot machines are a popular choice, offering players potential wins without needing to wager huge amounts of cash. Created in the same format as a video slot machine, players select their bet and, sometimes, the number of active paylines.
Although the name gives the illusion of being budget-friendly, this is a misconception. Traditionally, a single penny was needed to activate one payline. Nowadays, the unit of credit is valued at one penny, and these slots often require a minimum of 150 to 30 credits per spin. If a player bets five credits per line on a 20 payline, five-reel slot, a total of 100 credits will be wagered for every spin. However, not all penny slots are the same.
This slot machine has evolved over the years, and some offer larger payouts with decent jackpots and bonus games. They can also be accessed for free playing in the demo mode without the hassle of registering with a casino site.
Players aren't always required to bet the maximum. Some slots can be more cost-effective to the more cautious player. The penny slot machine may not be the right choice for the high-roller, with a focus on cashing in large jackpots. Progressive penny slots might be a better option as a player's chances of winning larger amounts increases during gameplay.
Play slots with high rankings such as these penny slot machine titles:
Rainbow Riches
Thunderstruck
Gold Factory
Boom Brothers
Couch Potato
#4 Identify Games That Are Likely to Pay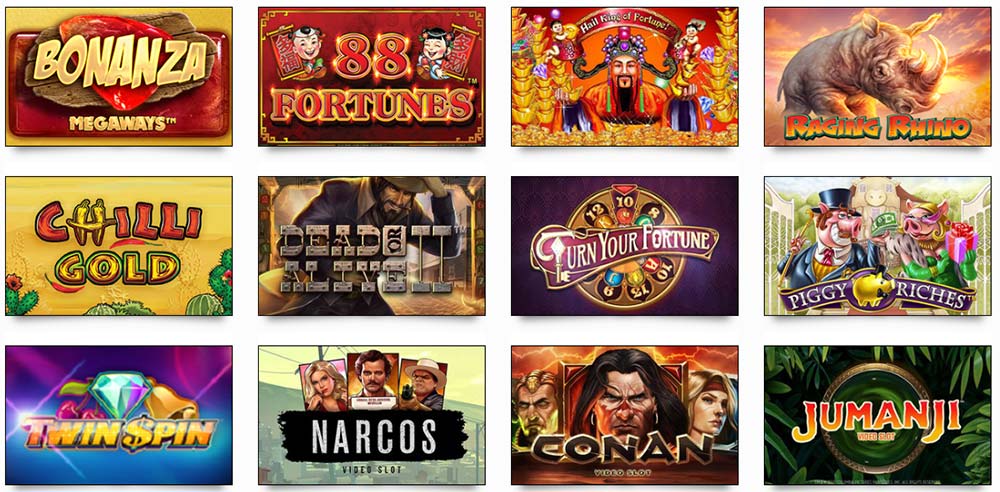 Finding a decent slot machine to meet your needs can often be a frustrating task. However, there are ways to streamline the process to find out which slot pays well or the slot machines that are most likely to pay.
The quality of a slot is greatly influenced by its developer. Notable software developers such as NetEnt, Playtech, and Microgaming are well-known for their innovative slots with high-quality graphics, solid gameplay, and high payouts.
Use free spins as part of a bonus to get a feeling for a slot machine before any money is wagered. This is a great way to ensure that time and money isn't wasted on a below par slot choice. Megaways slots are also advantageous, offering players multiple chances of winning decent cash. This can be done without wagering the maximum bet.
Players should always click on the information icon to get a better understanding of the pay table. It's a good idea to scrutinize the pay table before making a wager. Bonus game features such as scatters, wild symbols, and multipliers, bonus rounds, and free spins can greatly improve a player's chance of winning cash.
Playing a slot machine for free in the demo mode can be beneficial. Players can try out the demo version to understand the gameplay, pay tables, and additional bonus games.
Players also need to understand the concepts of loose and tight slots. Loose slots have a minimum RTP of 97%, while tight slots have an RTP of less than 94%, and average slots range from 95% to 96% RTP. High-rollers will gravitate to loose slots as payouts have a better chance of being higher. Some software developers, such as Microgaming and NetEnt, are renowned for developing these types of slots with high RTPs.
#5 Volatility Matters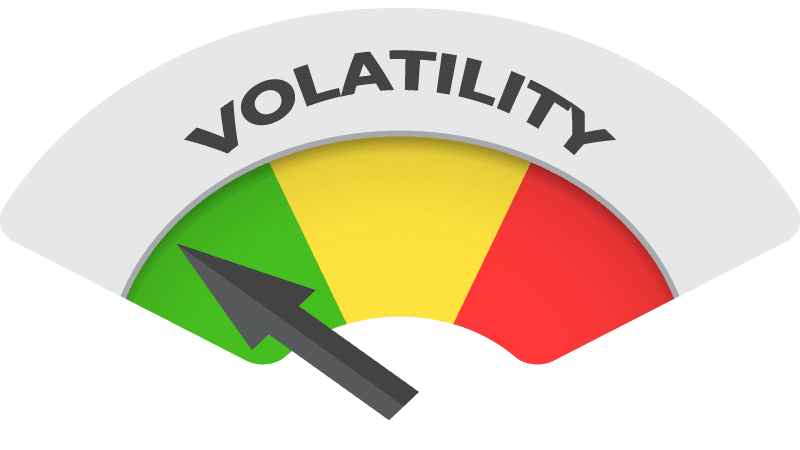 The volatility of a slot machine gives an indication of its risk factor, giving players some idea of what the slot machine odds could be of winning cash rewards, including available jackpots. High volatility slots offer more significant cash rewards less frequently. A low volatility slot offers small cash rewards more frequently. The concept of house edge is closely linked to volatility. A slot machines' house edge usually ranges between 5% and 10%. A 90% to 97% payback is considered normal.
Not all casino slot games show their volatility levels, while some developers, such as No Limit City and Relax Gaming, offer a great insight into their slots and include volatility, hit frequency, and max win potential.
At times, the volatility is disclosed as a rating from one to five, with a rating of three equating to a slot of medium risk. Players can actually determine an unknown volatility rating by playing the slot themselves. The slot's pay table can also give some clues. Large payouts will usually be associated with a high variance slot as these types of significant cash rewards don't happen often.
Regardless of a slot's volatility, selecting the right slot machine mainly boils down to a player's personal choice and the size of their budget. Just be aware that when casinos try to rate the volatility and variance of slots, they are often misinformed. Trust the ratings published by the actual slot developers over the casino's own internal rankings and ratings.
Finding the Right Variance for You
Casual players don't usually invest too much time or money playing online slots and other casino games. For this reason, a slot's high or low volatility isn't of too much importance. Players will need to spend significant time and money spinning the reels for a slot's variance to have any effect on a player's gameplay.
#6 Pick Popular Games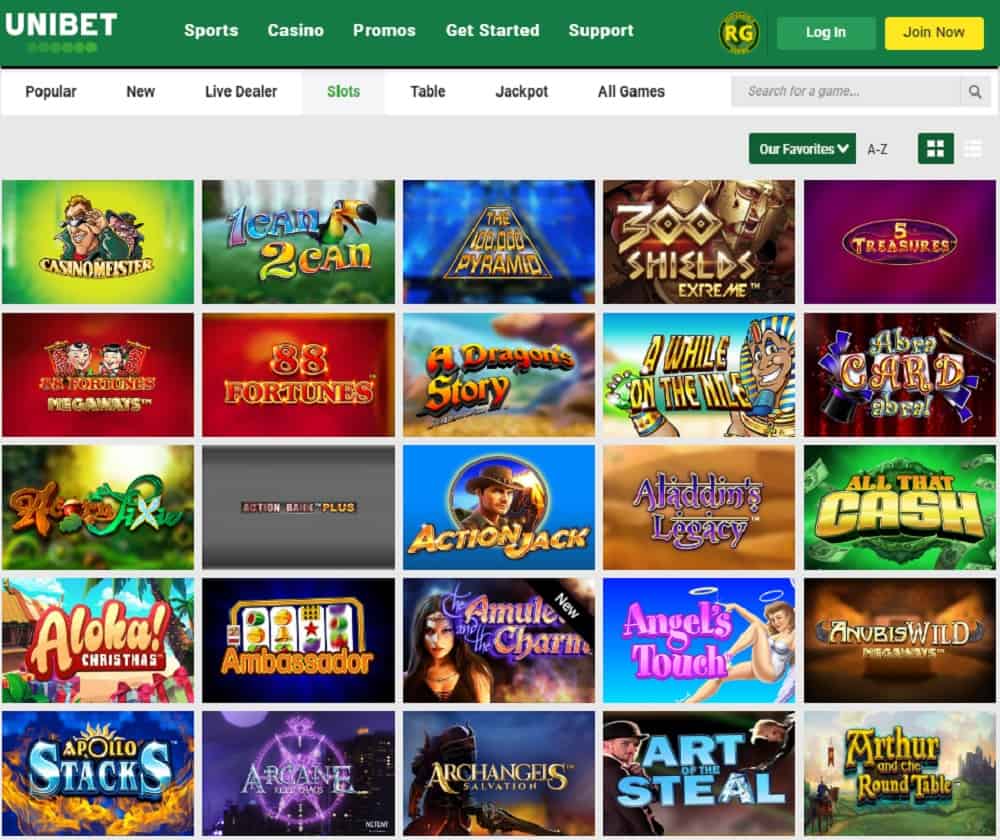 Popular slot machine titles usually have a few important factors in common. Solid graphics and sound effects, a top-notch user interface, and an impressive variety of bonus features to increase your chances of boosting your bankroll can all play a role in producing a highly popular slot machine. If a slot gains a reputation for providing regular and substantial wins, you can be sure you will find numerous big win videos on streaming sites and youtube showcasing them.
Take the example of Dead Or Alive and Dead or Alive II, which went under the radar of many players until the winning potential of the sticky wilds was recorded and showcased, leading to it becoming one of the most frequently played online slots in the last ten years.
Keep in mind betting more on a chosen slot allows players to activate more paylines and select a higher denomination. Although choosing the maximum amount of credits isn't a requirement, playing slots with all the betting lines on offer will increase your winning potential in most cases.
Best Time to Play Slots
Casino sites often include special promotions during the holiday season, such as Christmas and New Year. These holiday-themed slot bonuses can entice players to play, especially during the holiday season when many people have fewer work commitments. By taking note of any special holiday bonuses, a player's winning potential can increase.
The summer season is often a popular time for online gambling sites to introduce special bonuses and other casino game promotions, such as free bonus spins, cash prizes, and no deposit sign up bonuses. It's also common for new online slots to be released in time for the summer season.
Studies have shown that more users are playing slots online at the end of a month. This may be because many people receive their salary at that time.
The daily peak time for playing real money slots online ranges from 8pm until 2am. Players will need to familiarize themselves with their selected slot game to find the best gameplay timeslot.
The most effective time to play a casino slot game is also dependent on a player's specific budget. A player needs to have enough money to wager their chosen number of bets. When this is the case, it's time to spin the reels.
Another good time to play involves the jackpot. A high jackpot amount is usually a good sign to begin gameplay. However, no jackpot win is guaranteed, and a large amount of luck is always involved.
As a player, you should also pick a time that you have completely free, so you aren't forcing your play to get a result quickly with excessive bet sizes because you only have 30 minutes to play, also limit things like alcohol, so you make informed choices with how much you deposit, how much you play per spin, and you know when to walk away if its not your lucky day.
#7 Bet Enough
Players need to pay attention to the betting range of slot games. Beginner players should play a slot game with lower betting limits and only bet smaller amounts until they become more proficient in their gameplay. The more advanced player should feel more comfortable wagering bigger amounts. As a rule of thumb, only wager about 0.5% to 1% of your bankroll a spin. If the slot is very high variance and has a huge max win potential, you can decrease the values further. Some modern-day slots will pay staggering amounts like 100,000x your bet, so you don't actually need to bet large sums per spin to receive a huge win.
It is also true that the more that you bet the higher your win potential will be on some slots, these tend to be select progressive slots, and this will be stated in the paytable rules.
Importance of a Bankroll Strategy
The concept of bankroll management is an essential part of slot gameplay. Beginners and regular players can enjoy the added benefits of casino bonuses available at many casino sites. These bonuses can help to stretch a player's bankroll and allow for increased betting limits. Free spins can be used to try out unfamiliar or new slot games, and the winning can extend this testing out phase to try even more new machines.
Players that access the same casino site for their favorite online slots should find out about the site's loyalty program. Many sites offer bonuses such as cash prizes, extra bonuses, free spins, and perks for loyal members. These incentives can increase your bankroll in the long term.
A player's spin rate should also be noted. The faster the reels are spun, the potential for monetary loss increases. Remember to pause after every spin, don't rush to stop/start the spins, and take regular breaks to delay excessive spin speed.
Players always need to play responsibly. This involves knowing when to quit an online gambling session by setting a limit for wins and losses.
#8 Consider Reviews and Opinions
Reading slot reviews can prove very beneficial. Players will gain an understanding of which slot games to try out and, more importantly, which slots to avoid.
Slot games with high ratings have usually been given a sterling review for a reason. Decent graphics, a simple user interface, impressive features, and enticing payouts will help to give a slot game a positive review. Negative reviews are just as important as players can save time and money in the long run. Just make sure to source reviews from reputable sources; some sites may simply be trying to sell you the idea that all new slot releases are worth playing, but the reality from good honest slots reviews may differ greatly.
Personal opinion also comes into play, so align your research with slot reviewers that appreciate the same kind of machines as you.
Our highest-rated slots
Find out our top ten reviewed casino games below:
777 Deluxe
Caesar's Empire
Stay Frosty
Lawless Ladies
Lava Gold
Buffalo 50
Witch's Brew
Golden Buffalo
Return to Paris
Count Spectacular
#9 Turn the RTP in Your Favor With Bonuses and Free Spins
Free spins and bonuses are great perks for players, as the chance of winning real cash is increased. A risk-free incentive, free spins also help to familiarize players with unknown casino games. Free spins are also offered by many online casinos in the form of a welcome bonus. To take advantage of a welcome bonus, a player will have to register for the site and make a deposit, and, sometimes, a bonus or promo code will have to be used.
Best Bonuses to Win at Slots
Casino sites use a vast array of bonus types as incentives for potential players. Read on to find out what's available to boost your winning potential at online casino games.
Welcome bonuses

are a common occurrence with players often receiving double their money (100% Deposit Bonus Match) once they've registered with a casino. In some cases, up to

500% in bonus codes

can be issued to players!
The

no deposit casino bonus in the US

allows players to familiarize themselves with a casino site without spending money. Only registration is required for free gameplay to commence. The player doesn't need to make a deposit or provide credit card details. There are usually some terms and conditions involved, e.g., a cashout limit, wagering, etc.
Deposit match bonuses or,

reload bonuses

, are similar to a welcome bonus where an existing player will be matched a certain percentage on their deposit. While a welcome bonus typically has a match bonus of 100% a deposit bonus will be lower, usually 50% or 75%. Pay careful attention to the wagering requirements on reload bonuses and whether they are based on the bonus amount or the deposit and bonus amount, especially when they are less than 100% bonuses.
A free spins bonus provides players with a set amount of bonus spins. This incentive gives players the chance to win real cash for free! However, most online games offer free spin winnings with a maximum cashout amount and increased betting requirements. Still, there are some great no max cashout bonuses around too.
Reward multipliers aren't usually available all the time. A player's winnings can be multiplied when the reward multiplier is activated. Winnings are usually doubled or tripled. On rare occasions, a player's win is multiplied by 100!

Loyalty bonuses

are offered through a casino site's loyalty program. Players usually have to be members of a particular site for a certain length of time to receive bonuses and other promotions. However, at some online casinos, you can register for the loyalty program upon registration. Players accumulate loyalty points or participate in a level-up system to become eligible for different rewards.

Referral bonuses

are awarded to players who introduce new members to a casino site. Not all online casinos offer this type of bonus, but it can be an effective way of collecting bonuses, especially if you have a lot of friends that enjoy gambling.
One key aspect of bonuses is that you must read the terms and conditions of them, especially wagering requirements, before opting in. You have to make sure you can meet the wagering requirement, so you will be able to withdraw the bonus money, and any money won with it. The rule of thumb is, that the more lucrative a bonus offer is, the higher the wagering requirement will be.
#10 Play at Legit Online Slots Sites
It's always a good idea to play at legitimate online casino sites. These sites will include clear terms and conditions. Secure Socket Layer (SSL) encryption technology will be used on the site to ensure your personal and financial information is protected. Safe casino sites only include online casino games from trustworthy, reputable software providers that design games in a fair and responsible way. Authentic licensing by a recognized online gambling authority is vital for any legitimate casino site.
In the US, there are only 5 states where traditional real-money online casino games are available; NJ, MI, PA, WV, DE & CT. If you are outside one of these states, then we recommend you look at a sweepstake casino, which uses sweepstake rules to offer real money games to players.
Updated software and an interface that is easy to navigate are also important. Online casinos should offer a variety of slot options to cater to a wide range of players. Decent bonuses should also be available to players.
The factors mentioned above are all taken into account when we rate US slot sites. Tap on any of the above links to begin playing with our slot tips and strategies in mind.
Extra Tips to Win at Online Slots
Learn the Rules – Understand the slot rules and the pay table information
Understand Bonus Features – Find out how to trigger the bonus features, or if you can

buy-pass (Bonus Buy) to the bonus

, and what their payouts can be.
Test the Hit Frequency – Find out what the best slot machine odds are of landing a win on any given spin.
Stay in Control – Always know your limits and set win and loss limits before you begin.
Select Legitimate Operators – Ensure the operators have been issued with accredited licenses and make use of SSL encryption technology when gambling online.
Practice for Free – Make use of free spins and demo versions to play slots for free.
Don't Neglect New Games – Familiarize yourself with the gameplay of new slots.
Breakaway from Myths about Slot Machines – Read up on the myths of online slots to gain a better understanding of what's fact and fiction.
Avoid Branded Slots – These slots often include low RTP and high volatility.
Bet on All Paylines – This will boost your chances of landing a win.
FAQs
Can you win at slots every time?
No. Players can't beat slot machines every time. There is no guarantee that you'll win slots. Playing slot games involves a great deal of luck.
Is there a 100% winning slots strategy?
No. There is no foolproof way to win playing slots, although there are tips and strategies to help increase your chances of winning.

The best slot strategy will vary from player to player and depends on personal preferences.
What time is the best to play online slots?
More people play slot machines in the evening as the chance of someone winning the jackpot is greater. However, this is a myth as no player can predict when a jackpot will be awarded.

However, the right time to play online is an individual choice. A player can lose or win slots at any time. Just make sure you have time to spare and are not in a rush to win big.
Can I play slots for free and win real money?
Yes. Online Casinos provide No Deposit bonuses for playing slots without spending cash. However, while you can win money through a no-deposit bonus, you will have to register for an account, possibly make a deposit to withdraw, and fulfill wagering requirements before you can keep the real money.
Which are the best slots to play at the casino?
That will depend on the player's preference. However, some popular titles are 777 Deluxe, Caesar's Empire, Stay Frosty, Lawless Ladies, Lava Gold, Buffalo 50, Witches Brew, Golden Buffalo, Return to Paris, and Count Spectacular.
What is RTP?
RTP stands for return to player percentage. It indicates, on average, the amount of money returned to a player based on the total sum of money wagered at the casino by them.
What are loose slot machines?
Loose slot machines have higher payouts than the average payout percentage. Finding a magic solution for consistent slot winning is a futile task.

If there were a winning slot strategy, it would've been discovered by now. Casinos would use this to their advantage by offering slots where the strategy could be applied. There are, however, ways to maximize your chances of winning.