Gamble USA strives to improve your online gambling experience. We aim to help you play safely, make informed decisions when gambling, and increase your betting knowledge through our guides.
We adhere to strict editorial integrity; our content may contain links to products from our licensed & legal US partners.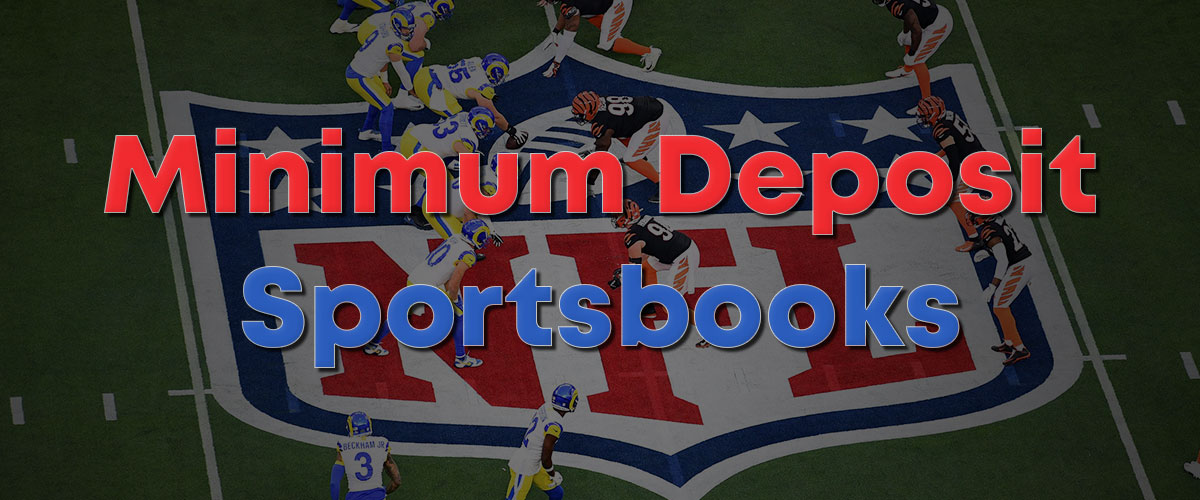 When it comes to having a wager on football this weekend, not everyone wants to bet thousands of bucks. For most of us, sports betting is a way to add a bit of fun to a game, and we don't want to bet a lot. Minimum deposit sportsbooks or betting sites with a low minimum deposit are a great option for casual bettors looking to back their favorite team.
If you are new to sports betting in the US or online gambling in general, you may not wish to spend vast amounts of money to begin with. As online gambling grows across the United States since its early success in New Jersey, more sports betting sites are available than ever before, which is great news for bettors. This means many betting sites have low deposit thresholds as they look to attract new players to sign up and ease them into the online wagering experience.
Best Minimum Deposit Betting Sites
As we have mentioned above, there are some gambling sites with no minimum deposit required, but these are often offshore sportsbooks. Although your initial deposit amount could be as low as $1, your information isn't protected, and you will lose out in the future. Every betting app and online sportsbook site listed on this page is licensed, meaning you are protected and can play without fear. Below is a list of the top 10 legal online sportsbooks, along with their minimum deposit amount.
As you can see from the list above, most options are $10 minimum deposit sportsbook sites. This is the standard amount and certainly falls into the low minimum deposits category. You may come across a betting site with an even lower minimum amount. For example, the DraftKings minimum deposit amount is $5, which is excellent value as that is one of the best platforms available.
Although a sportsbook $10 minimum deposit amount is the general standard, always shop around to see if you can find one with an even lower minimum deposit requirement.
If you are just starting out looking for online betting sites, you should adopt a reasonable approach when it comes to making deposits and managing your bankroll. We would recommend not risking a lot of money at first. Instead, you should sign up at a legal US sportsbook, start with a small bankroll, and grow the amount of cash you have and your betting ability.
A good strategy to follow is to sign up at a low minimum deposit sportsbook that also allows small stakes. Searching for the lowest minimum deposit sportsbook and joining means you can begin with a tiny investment and gradually build up your bankroll. A betting site that accepts minimum bets in addition to small minimum deposit limits is a fantastic option for new players.
This article aims to help you find low-deposit sportsbooks and cheap sportsbook options that help you gradually get used to wagering while not losing significant amounts of money. In addition to discussing minimum deposits, we will also cover bankroll management and bonus hunting.
Lots of sports betting sites will offer a sports promotion for new players with a bonus code to give them instant access to free cash and encourage them to sign up. There are multiple deposit match bonus and other promos to attract new bettors. However, one of the other ways to bring people to the site is by having a low deposit threshold.
With so many options now available, it is challenging trying to find a minimum or low-deposit betting sites that are suitable. Indeed, there are even some betting sites with no minimum deposit; however, these are few and far between. Ultimately, the aim is to make money betting on sports, and that is easier when you aren't losing lots of cash straight away. This guide will help sports bettors choose the best online sports betting site with a low minimum deposit.
Top 3 Minimum Deposit Sportsbooks
When choosing which site or app to place your wager on, you need more than just the ability to make a low deposit. These are the 3 sportsbooks with a low deposit that we recommend and why:
🥇DraftKings
🥈BetMGM
🥉Caesars
🥇#1 DraftKings Sportsbook – $5 Minimum deposit

There is a very good chance you already know who DraftKings are. They have one of the most popular DFS platforms in the states. DraftKings made the transition to sportsbook back in 2018 and has been dominating the US betting industry ever since. The operator is available in over 15 states, with more on the horizon very soon.
DraftKings Sportsbook app and site is a legal and licensed book offering a very good variety of banking options and of course, a low deposit of just $10. It is easy to make a deposit to the book and even easier to withdraw from DraftKings.
Deposits are withdrawals are handled quickly and usually processed in 24 hours. New players can also claim a $1,000 deposit bonus at sportsbook.draftkings.com
Up To $1,000 Deposit Bonus
21+. T&C Apply
21+. T&C Apply
The best sportsbook
Amazing odds & offers
Awesome betting app
🥈#2 BetMGM Sportsbook – $10 Minimum deposit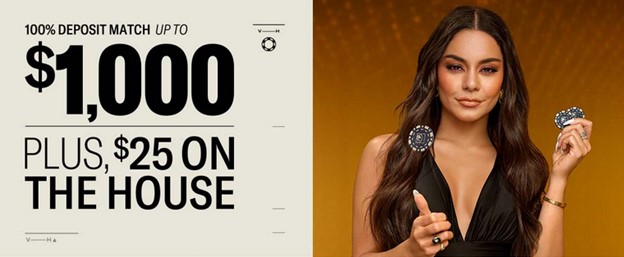 BetMGM is the online arm of gambling giants, MGM. If you have ever watched boxing or UFC, then you will probably be familiar with the MGM casino properties. The sportsbook from MGM went live in 2018 and is rapidly growing to be one of the best sportsbooks for US bettors. The BetMGM app is one of the most popular gambling apps on the market, and it is very easy to use.
MGM has a minimum deposit amount of $10 which is ample for most casual bettors. There are operators who will take smaller deposits, but a ten-spot is still a good amount. Withdrawals and deposits are handled in a timely manner, and BetMGM accepts a wide range of cashier options, including credit/debit cards, wire transfers, Play+ PayPal, Skrill, and many more.
BetMGM legal states now top over 15, and all new players can get a $1,000 bonus bet when joining at betmgm.com
Promo Code: GAMBLEUSA
Up To $1,500 In Bonus Bets
21+. T&C Apply
21+. T&C Apply
Promo Code: GAMBLEUSA
Super fast payouts
Live streaming
Promo Code: GAMBLEUSA
Up To $1,500 In Bonus Bets
21+. T&C Apply
21+. T&C Apply
🥉#3 Caesars Sportsbook – $10 Minimum deposit

Caesars is another casino turned online sports betting operator. Having purchased the William Hill brand in 2021, Caesars is now looking to conquer the sports gambling world. The Caesars sportsbook app and website are super easy to use and let you bet on a huge number of sports and events. Caesars is one of the best minimum deposit sportsbooks going for a number of reasons. Ok, there are books that accept deposits less than a tenner, but they don't have Caesars Rewards, cash out, in-play wagering, and a whole roster of other features.
All new customers can claim a first bet on Caesars up to $1,250 from the operator when they join at caesars.com/sportsbook-and-casino. It is one of the biggest welcome offers from any of the sportsbooks with low minimum deposits.
On top of that, Caesars sportsbook is legal in over 14 states, with more on the horizon soon, making them a great option for any player looking for a small betting site.
There are other good options, such as BetRivers sportsbook (which also has a $10 minimum deposit), SI (Sports Illustrated sportsbook) FOX Bet, Bally Bet, and FanDuel sportsbook who offer a generous sportsbook minimum deposit amount. However, each sports betting site listed above are the best options. When looking for a low deposit betting site, always ensure they have ongoing promos such as odds boosts for significant events like the Super Bowl.
Promo Code: GUSAFULL
Bet $50, Get $250
21+. T&C Apply
21+. T&C Apply
Promo Code: GUSAFULL
Massive welcome bet offer
Earn Caesars Rewards
Promo Code: GUSAFULL
Bet $50, Get $250
21+. T&C Apply
21+. T&C Apply
Betting Apps With No Minimum Deposit
If you are looking to wager on your mobile smartphone rather than a desktop or laptop, you may be wondering what betting apps are available with no minimum deposit. Well, the good news is that there is no difference between the minimum deposit you can do online or on your cell.
Mobile sports betting is now widespread globally. Let's look at some of the best apps that allow you to gamble on the go.
🥇FanDuel
🥈Caesars
🥉DraftKings
🥇#1 FanDuel Sportsbook App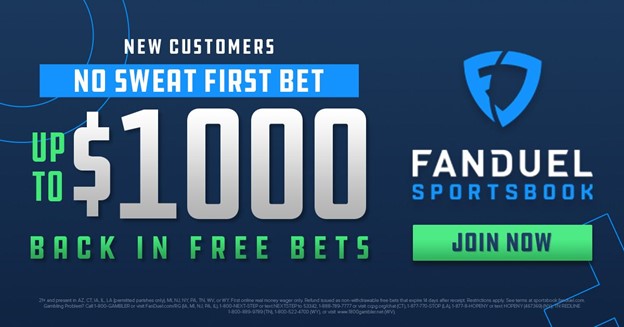 The FanDuel sportsbook app sets a minimum deposit limit of $10. The app allows bettors to place sports bets and casino games in a secure environment. The app is available for both iOS and Android devices, and it is entirely free to download. FanDuel is legal in more states than any other licensed operator too.
FanDuel also has some fantastic features on its mobile app. In addition to being able to bet securely on the move, there are other benefits as well. One of the things we love about this app is the notifications that are sent. You can receive alerts for things like upcoming events, completed bets, and scheduled games. Some other notable features include:
Instant deposits: There is no waiting around for funds to be added to your account when using the FanDuel app. The money will be confirmed as in your account within seconds.
Live betting: The FanDuel app allows you to benefit from one of the most popular forms of betting. Live or in-play betting allows you to wager on an event as it is being played. You can see the latest updates and look at the odds changing as the match progresses.
No Sweat First Bet Up To $1,000
21+. T&C Apply
21+. T&C Apply
Convenient banking
Massive choice of sports
No Sweat First Bet Up To $1,000
21+. T&C Apply
21+. T&C Apply
🥈#2 Caesars Sportsbook App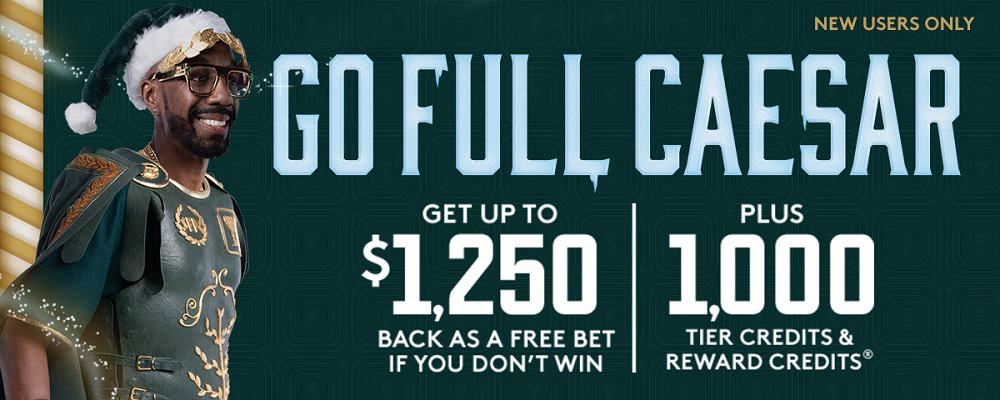 Like the BetMGM app, Caesars has a $10 minimum deposit amount. Being one of the biggest names of the gambling world, you would expect the Caesars app to be top quality, and it doesn't disappoint. Available for both iPhone and Android, the app has a straightforward drop-down menu containing the different types of sports markets you can wager on that allows you to quickly find exactly the line you are looking for. You also have the ability to filter the selections by bet type.
Another great aspect of the app is the fully interactive bet slip. It is extremely easy to use, allowing you to adjust the various screen sizes to suit the device you are using, whether it is a phone or a tablet. Parlay slips will also adjust to fit your screen, allowing you to fully benefit from the wide range of parlay options that Caesars provides.
Android users can now also download the app directly from the Google Play Store after Google relaxed their rules on gambling sites.
Promo Code: GUSAFULL
Bet $50, Get $250
21+. T&C Apply
21+. T&C Apply
Promo Code: GUSAFULL
Massive welcome bet offer
Earn Caesars Rewards
Promo Code: GUSAFULL
Bet $50, Get $250
21+. T&C Apply
21+. T&C Apply
🥉#3 DraftKings Sportsbook App

DraftKings has a slight advantage over the two apps listed above in that the minimum deposit limit is set at $5 instead of $10. So you instantly get off to a good start if you are looking for a low minimum deposit platform. On top of that, the app just does everything well. With one of the leading sports betting brands, you would expect a modern app that achieves the feat of being simple to navigate. The DraftKings app has the widest range of betting in terms of market coverage – you can bet on virtually any sport you can think of with multiple bet types available.
Some of the features on the DK app include a Supercontest-style game, sportsbook pools, and also an online casino. There are also live cash-out options available for those who enjoy live betting. It incorporates all of the functions modern bettors have come to expect with a mobile betting app, including a low minimum deposit limit.
Up To $1,000 Deposit Bonus
21+. T&C Apply
21+. T&C Apply
The best sportsbook
Amazing odds & offers
Awesome betting app
$5 Minimum Deposit Sportsbooks
As a sports bettor, a low deposit requirement could be the determining factor when choosing which sportsbook to join. Of course, a nice bonus offer, such as a bonus bets or any other attractive sports betting bonuses are big factors. You might also think having a certain betting market or payment option, such as a prepaid card are crucial. All of these things matter, but only having to pay a small sum such as $5 to get started is perfect for a lot of people. The best online sportsbook is subjective, but any that don't have a low minimum deposit threshold could be instantly dismissed.
DraftKings, PointsBet, and Unibet all have a $5 minimum deposit requirement. This is ideal for low risk bettors as only depositing $5 allows you to manage your budget easily. If you have a smaller budget to work with and use it wisely betting on markets you know well, you will be surprised how far $5 can stretch. Even if this is your monthly budget, this amount should be suitable and can cover numerous wagers if used correctly.
A $5 minimum deposit sportsbook is also ideal for beginners. Everyone has to begin somewhere, and if you come across phrases such as 'BetMGM minimum deposit' for the first time, you may not fully understand what it all means. That is why easing yourself in with a relatively small $5 is a good place to start.
What Does Minimum Deposit Mean?
Often in sports betting, you will hear the term minimum deposit, so we thought it would be helpful to explain what that means. Because at first glance, 'no minimum deposit' and 'low deposit' seem to be different things. While that is true, the difference isn't as big as you might think.
Every online bookmaker has a minimum deposit limit or a minimum bet amount. This limit represents the minimum amount of money you can transfer to that bookmaker. For example, you will typically come across "sportsbook $10 minimum deposit required," which means you can't transfer less than $10. Minimum deposit amounts vary at all betting sites, including online casinos with minimum deposits. It could be $10 for some or $20 for others.
However, there are some betting sites that like to keep the limit much lower. For example, $5 deposit betting sites allow players to deposit and place bets with only five units of money. In this instance, it is entirely reasonable to say that $5 is as good as it gets when looking for betting sites with low first deposit amounts.
You may also be wondering what it means when you see a site claiming there is no deposit needed. Although it might be hard to believe, there are betting sites that lower the minimum limit to less than $5. Dollar betting sites specifically fall into this category. These sites accept deposits as low as $1.
How to Claim a Sportsbook Bonus With a Small Deposit
When you have chosen your preferred deposit method and sent money to your favorite betting site, you become eligible for a welcome bonus, usually a free bet offer. In a highly competitive market, this is the way online sportsbooks attract new clients, so don't forget to claim it.
These bonuses come with rollover requirements, meaning you need to follow and adhere to the rules in order to use them. This is common and is nothing to worry about; it is just the nature of the business.
Claiming a bonus is a straightforward process and can be done by following the below steps:
Once your registration is complete, visit the cashier section and choose your preferred deposit method.
When adding your deposit, the sportsbooks will give you bonus options. Select which one you like the look of, and then confirm your deposit.
The bonus funds will appear in your account but make sure you read the rollover requirements first.
Completing the steps above will ensure you can properly take advantage of the welcome bonus.
Best Bets to Make With a Minimum Deposit
Of course, one of the negatives when you only deposit a small amount is you will have a limited strategy and could run out of funds quickly. However, if you are smart, you can grow a bankroll and steadily grow into the experience.
Upsets are common across most sports. However, they are particularly common in the NFL and UFC, especially when you bet the moneyline. Betting on the underdog will always increase your potential earnings, but they are difficult to hit.
Additionally, you should always wager on the sport you are most comfortable with. Futures bets are another good option. The only issue with these is that you must wait months to see the result of the bet, so they aren't a good choice if you want to grow your bankroll fast.
Parlays can also grow your small budget into a more significant amount. A parlay wager is the combination of several in one investment. Parlays mean you are betting two or more results with one bet. It pays far more than a single wager because it's harder to get it right.
There is also live betting which is another good option. This is an exciting betting option where a bettor can place a wager on an event after it has started. The odds will constantly change depending on what is happening, and you can place a sports bet on things like the next corner in soccer.
Ultimately if you have never bet before and are new to gambling sites, wagering small amounts allows you to test the features without risking a lot of money. It gives you the opportunity to learn the ins and outs without the pressure of risking large sums of cash. If you are new, these are the best betting apps for beginners to get to grips with.
Best Payment Methods for Low Deposits
One of the important factors to consider with minimum deposit sports betting is which payment method you want to use. The best betting site will have a wide range of quick and efficient deposit options so you can get that min deposit done quickly and efficiently. Let's take a look at some of the best minimum deposit payment options on sports wagering sites.
Credit & Debit Cards: If you have a debit or credit card such as Maestro, Visa, or Mastercard, this could be your best option to make a low deposit. The betting sites we have listed on this page will process your transaction instantly, so you can put that sportsbook promo code to use and get betting straight away. Another benefit is you can take advantage of the low withdrawal limit further down the line. You may have to wait a few days before the money reaches you using credit and debit cards, but they remain an excellent option.
E-wallets: The most prominent e-wallet services in the United States are PayPal, Neteller, and Skrill. These services are easy to use, allowing you to add funds to your account in seconds. The operators also cover the fees, so there are no hidden charges. Using e-wallets are also beneficial for withdrawals as they have the fastest processing times out of any payment method. In some cases, you could receive your winnings within 24 hours.
Most legal sports betting sites in the US will offer the above payment services. As long as you are using a licensed min deposit sportsbook, such as the ones listed on this page, your banking information is safe. We don't recommend using offshore sportsbooks as you could be vulnerable, and your personal information is not protected.
FAQ's
What are the best sport betting sites with minimum deposit?
Our top 3 minimum deposit sport betting sites are:



DraftKings Sportsbook


BetMGM Sportsbook


Caesars Sportsbook


What are the best sport betting apps with minimum deposit?
Our top 3 minimum deposit sport betting apps are:



FanDuel Sportsbook


Caesars Sportsbook


DraftKings Sportsbook