Soccer betting in the US is taking off in the post-PASPA era with several states having passed laws to make it legal, including New Jersey of course – the Garden State opened for businesses in the fall of 2018 and, at the latest count, there are nine online sportsbooks queuing up for a share of your hard earned cash.
The top 3 NJ Soccer Sportsbooks
But what makes a good sportsbook for betting on Soccer? Good question as they all have their pros and cons and this is what we look for when deciding on where to place our bets.
A nice and clean wagering platform which is a joy to navigate and doesn't crash.
The option to place soccer bets of course but more so the number of markets on offer. The more the better.
Responsive Live In-Game Betting so that we can get our bets on quickly whilst watching the game with a cold one or two.
A generous Welcome Bonus as we all like to bet with free money – right?
Promos that are going to work for us and help boost our winnings – or minimize losses.
Customer service 24/7, should we need it.
That's a pretty fair checklist for starters and now let's pick out a few NJ sportsbooks that meet our standards.

Here are our rated Soccer betting sites for New Jersey bettors
DraftKings Sportsbook
We love our fantasy sports too and it's great that we can link our DFS account to our much newer sportsbook account for fixed odds betting, by sharing the same wallet.
As regards getting our soccer bets on, this is a breeze with DraftKings and we're not just talking MLS here – the latest site check sees Champions League qualifiers, English Premier League and all – and we mean ALL – the European leagues that you'd care to bet on.
Odds are highly competitive too and there's also the option to build parlays and round robins on the bet slip. Live In-Game betting, Rewards, Pools, Casino access and the unique Flash Bet option, which allows for more instantaneous wagers between tennis points, are other reasons to make this sportsbook your number one choice.
Of their current promos, the one that caught our eye for soccer was 'No Goals, No Problem', which applies to pre-game moneyline bets :
"For the entire English Premier League season, we will refund your bet if the game ends in a tie up to $25."
Even better, you can sign up today for a risk-free bet up to $200 as well as a first deposit bonus up to $500 (21+. T&Cs Apply).
The DraftKings app is available to download for both iOS and Android, or you can go straight to the mobile site. Read our full DraftKings app review
FanDuel Sportsbook
Like DraftKings, FanDuel had a head start on competitors thanks to its existing fantasy sports platform and that awesomeness has transferred to its sportsbook – that it took over the position as NJ's top-grossing sportsbook from DraftKings in February 2019 tells you they're doing plenty right.
And if it's soccer you want to bet on – our concern here – you won't be disappointed as they've got all the major leagues covered and some! Available bet types include Moneylines, Proposition Wagers, Spread, Total Goals, Parlays, Futures and Round Robins.
Once a match kicks off, you can continue to bet – just click 'Live' to launch this option – and they don't hold back in pricing up matches. On the day we checked – a quiet weekday – they were covering 11 soccer matches, including the Ukrainian and Armenian leagues.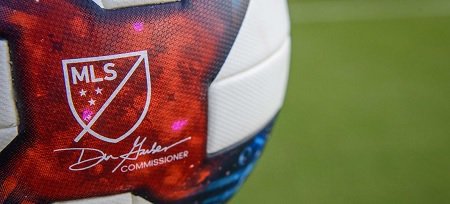 Having scanned their Promotions Page, we couldn't help noticing their 'Multi Sport Parlay Insurance NJ':
"Place a parlay of 4+ legs in any sport. If you hit all legs except 1, get up to $25 back."
As a new customer there's also the opportunity to bet 'risk-free' thanks to their welcome bonus – get up to a $500 refund in site credit if you lose (21+. T&Cs Apply).
The FanDuel app is available to download for both iOS and Android, or you can go straight to the mobile site. Read our full FanDuel app review
Both these sportsbooks rock in our opinion but in our quest for the best NJ soccer sportsbooks, it would be wrong not to mention a few others that have plenty to recommend them.
PointsBet Sportsbook
Americas fastest growing online bookmaker, so they claim. Rather than argue with that we'll big up their soccer offering, which is better than most in terms of the sheer number of available markets – 93 for a midweek English Championship game is pretty impressive and a good indicator for all other competitions. But go look for yourself.
While you're at it, do take advantage of their welcome bonus of a $1,000 (2 x $500) risk-free bet (21+. T&Cs Apply).
Read our full PointsBet app review
SugarHouse Sportsbook
A Philadelphia-area casino doing sports betting via a website and app might not seem like a surefire route to success, but it works. We love it in fact and as regards soccer they don't disappoint either, with all the major European leagues covered, as well as MLS of course.
No soccer specific soccer promos when we checked but their welcome bonus is among the best out there for NJ bettors – sign up for 100% first time deposit match bonus of up to $250 (21+. T&Cs Apply).
Read our full SugarHouse app review
William Hill Sportsbook
One of two books that have crossed the pond – the other being 888sport (also worth checking out) – to try their hand at sports betting in NJ. And they are making a fair job of it, with soccer being nicely covered, as you'd expect given their UK roots.
Their sign up offer is a little mean compared to the rest, although we're not going to sniff at a free $50 bet when you deposit $50 (21+. T&Cs Apply).
Read our full William Hill app review
BetMGM Sportsbook
Wow! We hardly recognize this sportsbook to the 'raw' version that was launched in the fall of 2018, with the latest updates bringing it right up to scratch and to rival that of competitors. Soccer bettors, while accommodated, might find the range of leagues and markets falls a little short when compared to the likes of DraftKings.
That said, they will love the welcome bonus on offer, that being the chance to get $100 cash back on their first bet of $25 or more (21+. T&Cs Apply).
Read our full BetMGM app review
Caesars Sportsbook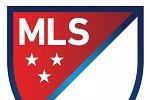 Right as the first game of the 2018 NFL season kicked off, so did the online/mobile platform of this world renowned Las Vegas casino. Like SugarHouse, they integrated this into their existing Casino platform and nearly 12 months on – time flies – it's right up there with the best. Soccer fans will be pleased to learn that all the European leagues are covered, along with MLS of course, albeit they are light on pre-game markets compared to most rivals.
Read our full Caesars Sportsbook app review
But don't just take our word for it. Go check it yourself and, just by joining with the bonus code BETFREE10, you can wrap a $10 free bet with no deposit required (21+. T&Cs Apply).