Gamble USA strives to improve your online gambling experience. We aim to help you play safely, make informed decisions when gambling, and increase your betting knowledge through our guides.
We adhere to strict editorial integrity; our content may contain links to products from our licensed & legal US partners.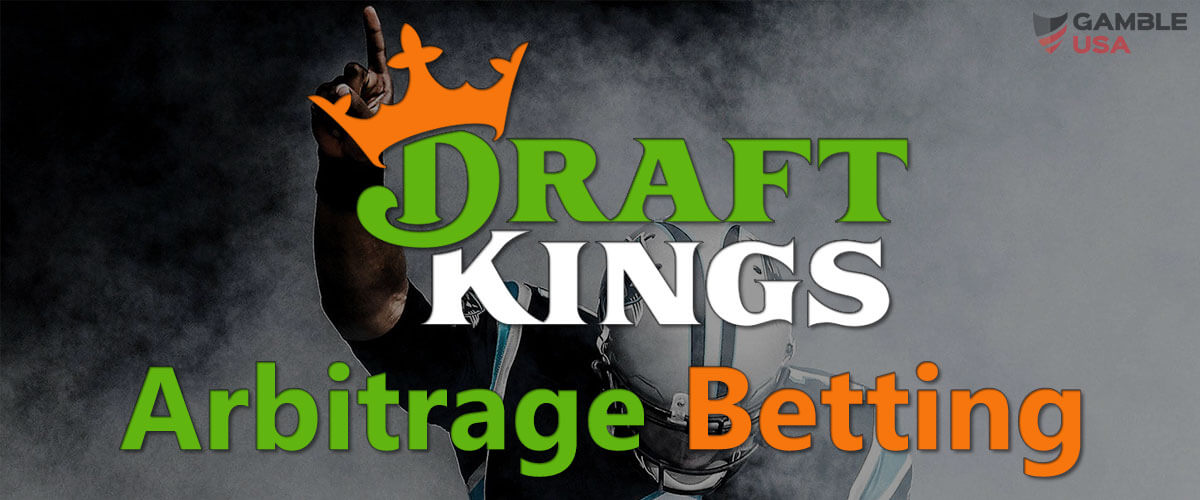 Because DraftKings is one of the best sports betting platforms in the United States, they offer some of the best promotions, including odds boosts on many of the major sports. Every sports betting strategy claims to work, but only one completely limits losses and that's arbitrage betting, or betting the middle.
Essentially, betting the middle is placing wagers on both sides of the line, using DraftKings odds boosts, or multiple platforms to be sure no matter the outcome, you win. While it's not exactly illegal, it is highly frowned upon by multiple sportsbooks and could potentially lead to your betting account being limited, if found out.
Arbitrage Betting on DraftKings Sportsbook Explained
An arbitrage opportunity is when a bet with two outcomes has odds that provide profits no matter the outcome for the sports bettor. Typically, these odds will be located on multiple sportsbooks because operators won't contain positive odds for two bets on the same event, however, it's possible to find arbitrage betting opportunities through promotions like odds boosts.
For example, if team 1 was the favorite and their odds were boosted to +100, it's possible to take the underdog at plus money as well. Another strategy many bettors use is by placing a bet before the event begins and then live betting on the other side, which many people know as hedging their bets.
Outside of odds boosts, users can patrol the different available odds on sports betting apps in their area, looking for differences in odds as a way to take advantage. Arb bettors can also use online calculators and odds trackers to find the best-implied probabilities for the highest profit margins available.
Arbitrage Betting and DraftKings Bonuses
Up To $1,000 Deposit Bonus
21+. T&C Apply
21+. T&C Apply
The best sportsbook
Amazing odds & offers
Awesome betting app
The practice of arbitrage betting is essentially explained as a user that always looks to guarantee a profit when placing bets. While it might sound complicated, most sportsbooks have different odds so it's easy to go line shopping for a potential payout no matter the outcome if you're not limited to a single sportsbook.
DraftKings and many other sportsbooks offer many odds boosts throughout the day for users to use to earn more money from their bet, which is the perfect arbitrage situation. Many professional sports bettors use the arbitrage betting strategy because it guarantees profits and eliminates the chance of losing money, however, it's not the most profitable.
Arbitrage bets are always used on a line with only two outcomes, so a same-game parlay or prop bet like touchdown scorer won't work.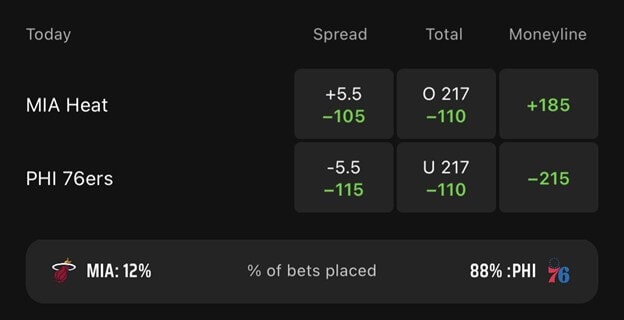 Other Legal US Sportsbooks to Arbitrage DraftKings
When arb betting, odds boosts are necessary to exploit different sportsbooks on the same game, eliminating risk for the best possible outcomes from an implied probability. This means that the best sportsbooks for arbitrage betting with DraftKings will have the best odds boosts on the market!
Not only do these sportsbooks offer several great promotional offers for odds boosts, but they also offer great welcome bonuses for their new customers! For example, each of these sportsbooks offers insurance bets that range from $50-$1,250 and some might offer more than one!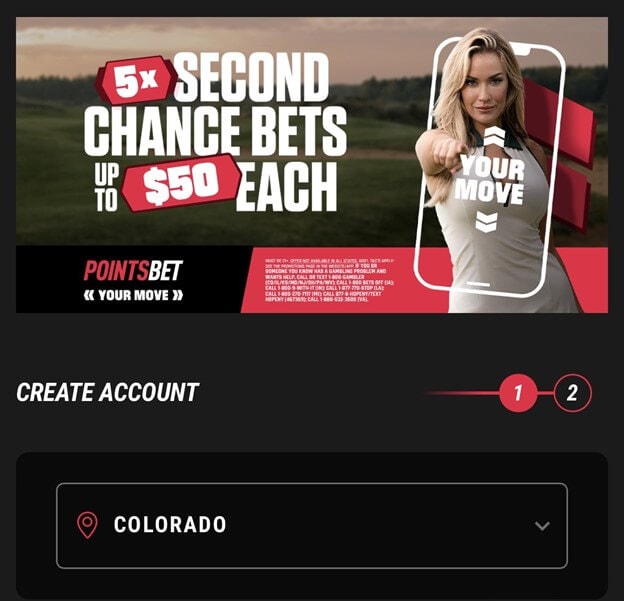 Arbitrage Betting Tips for DraftKings players
One of my biggest tips for new bettors looking to use arbitrage betting as a strategy is to use it in tandem with new customer bonus bets and stick with bets that have only two outcomes. Most USA betting sites (and all of the ones I mentioned above) will offer risk-free bets as a welcome bonus, which can be applied to arbitrage betting to completely eliminate any chance of losing.
The problem with that strategy on an arbitrage bet is that you will need to find an arbitrage betting opportunity without using odds boosts, which might be more time-consuming. Promotions for new users can't be used with any type of bonus, but if you keep an eye on the odds, it's possible to find the right opportunity!
Up To $1,000 Deposit Bonus
21+. T&C Apply
21+. T&C Apply
The best sportsbook
Amazing odds & offers
Awesome betting app
DraftKings Arbitrage Reddit
While DraftKings doesn't have its own Reddit thread specific to arbitrage betting, there is a thread called r/arbitragebetting where users point out opportunities through the different sportsbooks. Because of its odds boosts, DraftKings is constantly featured throughout the thread as one of the prime platforms for arbitrage opportunities.
Quora on the other hand does feature a thread about arbitrage betting on DraftKings that features accounts from users who have had their accounts limited on the platform. Typically, it was for arbitrage betting only using DraftKings instead of two sportsbooks, but some mentioned their accounts were flagged for odd betting amounts.
One user mentioned how DraftKings and many other sportsbooks flag accounts automatically for bets with a strange amount of risk because it seems like a bot gaming the system. Operators tend to flag accounts using decimals in their wagers rather than round numbers or bets that are placed at strange times. Consider these to avoid having your DraftKings account suspended or restricted.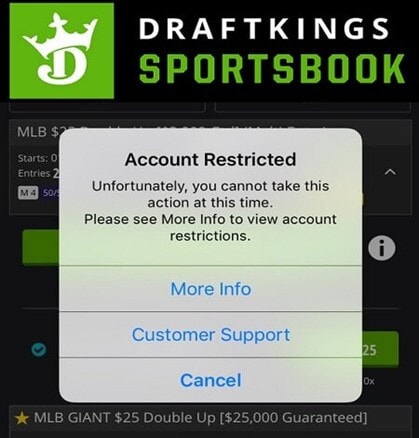 Can you get banned for Arbitrage Betting on DraftKings?
The short answer is no because it's not illegal, it's just placing multiple wagers, but it really isn't that simple. DraftKings' terms and conditions (which every user must agree to) allows them to place limits on the amount of risk a user can place or restrictions on the types of bets a user can place because they have violated those terms by gaming the system for guaranteed profit.
Sports bettors that have flagged accounts for using arbitrage opportunities may be limited from specific betting markets or have their risk amount limited because of their regular profit margin. To deter this from happening to your account, refrain from using weird numbers when using an arbitrage or hedge betting calculator, for example, if it wants you to bet $102.72, use a round number like $100 instead.
FAQ's
Will DraftKings ban you for arbitrage?
Not exactly, however, they will limit how much money you're allowed to bet on specific wagers if your account gets flagged. It's also possible that they will heavily limit the promotions available to your account as well to prevent you from doing it and profiting off of it.
Can you bet on both sides on DraftKings?
Yes, DraftKings allows users to bet both sides, however, they will limit your account if it's done too much (as stated above). Try taking advantage of odds boosts on DraftKings and FanDuel by using them separately to bet the middle to not get flagged.
How do I arbitrage my bet without getting caught on DraftKings?
The best strategy is to just use two different sportsbooks because they don't communicate with each other, so if there are arbitrage betting opportunities through the odds offered, take advantage! If you truly want the possibility of your account being limited out of the picture, I recommend at least betting in the middle while the event is live.
Is arbitrage and matched betting the same on DraftKings?
Not exactly, but it is very similar. Matched betting is essentially gaming the promotions of an operator to always win money, so it's a form of arbitrage betting. However, if you arbitrage bet on two different sportsbooks, you don't have to use promotions.