New Jersey Sports Betting Continues To Set Records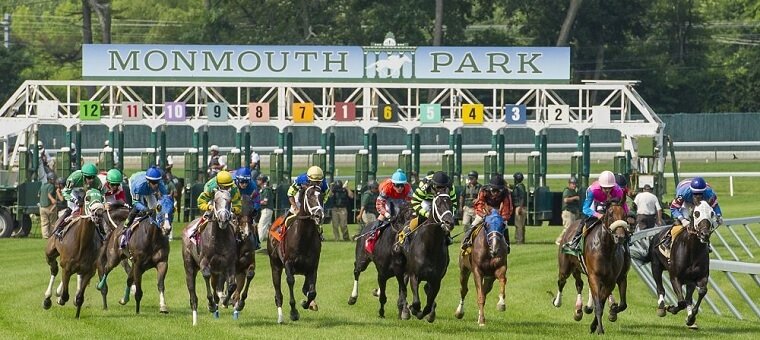 Another month and another set of record sports betting figures for New Jersey, so it seems.
Figures released Thursday by the New Jersey Division Gaming Enforcement (DGE) show that the state's licensed digital and land-based sportsbooks combined for a handle of $487.9 million in October.
That's 9.5% higher than the previous month's record figure of $445.6 million, and a rise of of 87.1% from the $260.7 million in September 2018.
Revenue also rose significantly last month to $46.4 million, a near four-fold rise from the same month last year, and a jump of over $8 million on September's sum.
Mobile provides the lion's share
Of the near half-billion dollars wagered legally in October, a whopping 85.4% ($417 million) came via online channels – a new market high and a significant increase on the 66.9% last October, when mobile platforms were just getting going.
A year on and there are now 17 New Jersey sports betting apps up and running, with Yahoo Sportsbook, powered by BetMGM, the latest to come to market and claim a share.
BetMGM and Borgata, its land-based partner in the state, reported revenue of just $1.84 million in October, suggesting the combo has yet to catch fire with local bettors.
However, the partnership with Yahoo could provide the boost BetMGM needs given the added propensity for Yahoo's huge database of sports fans and fantasy sports players to place bets.
Meadowlands obliterating rivals
Meadowlands Racetrack, which partners with FanDuel and PointsBet, again led the state last month with $24.8 million in revenue – a 53.4% share of the statewide total and nearly $8 million higher than September's figure.
The vast majority – nearly $20.7 million (83.4%) – came via digital channels, with FanDuel being the bigger hitter in that partnership.
The silver medal went to Resorts Digital Gaming with $10.6 million in revenue. It partners with DraftKings The Stars Group's Fox Bet, a joint venture with Fox Sports.
The Monmouth Park racetrack, whose sportsbook is powered by William Hill, ranked a distant third with $2.84 million, while Ocean Resort Casino placed fourth with $2.33 million.
Over to the Silver State
It remains to be seen whether the record betting figures in New Jersey in October can surpass those of Nevada, which regained its sports betting crown in September when accounting for 40% of all wagers in the country.
Prior to last month, New Jersey had performed better than the Silver State in every month since June, but they flip-flopped last month.
Nevada took $546.3 million in October, to New Jersey's $445.6 million, combining for nearly $1 billion in sports betting handle.
Nevada's October figures are expected early next month – watch this space.
New Jersey accepts first Esports wagers
New Jersey's monthly totals could receive a boost in future months from an unlikely source – eSports.
The DGE prohibited bets on eSports when first legalizing sports wagering last year, but it has changed its stance since and gave sportsbooks in the state a 'weekend pass' to take bets on the League of Legends World Championship Finals, held earlier this month.
That ruling allowed New Jersey gamblers to wager on eSports for the first time and the milestone first bet was struck at the Borgata in Atlantic City – a $100 wager (a losing one as it turned out) on G2Esports to take home the gold in the finals.
The DGE had stipulated a cap of $1000 in bets on the match and had also prohibited in-game betting on a tournament that was strictly for gamers aged 18 or over.
Following its two-day experiment, we wouldn't bet against the DGE removing their caveat surrounding eSports wagering altogether from current regulations, thus allowing the state's gambling industry to flourish even more.
Relevant news