Gamble USA strives to improve your online gambling experience. We aim to help you play safely, make informed decisions when gambling, and increase your betting knowledge through our guides.
We adhere to strict editorial integrity; our content may contain links to products from our licensed & legal US partners.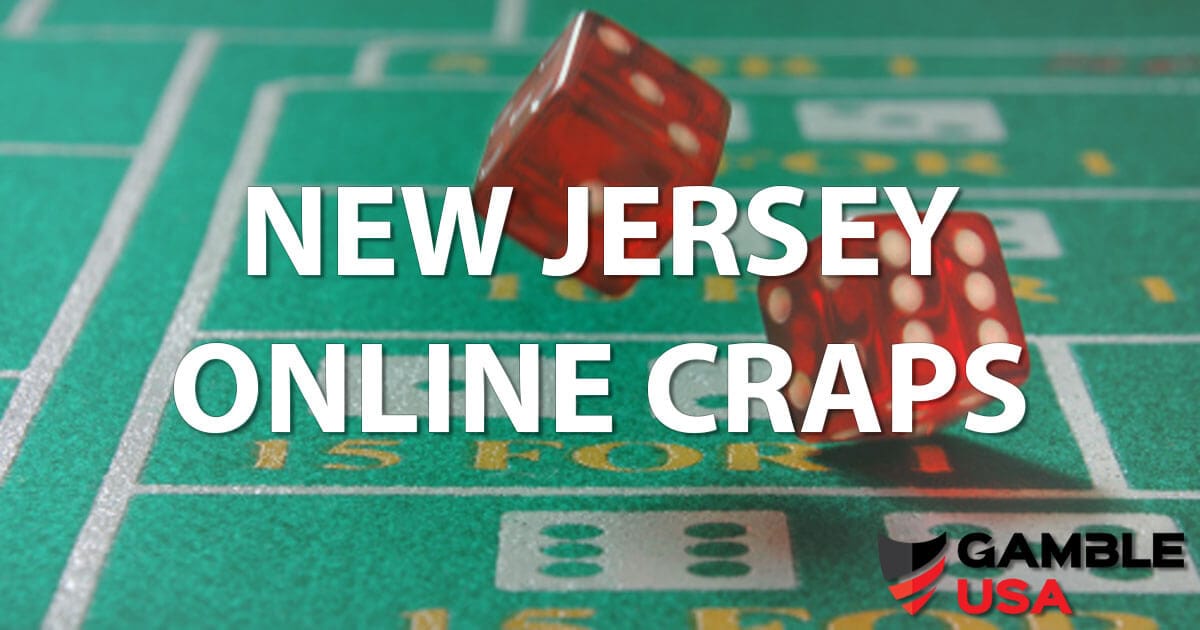 Nearly every casino in Atlantic City offers Craps, but there are only a handful of NJ online casinos that have craps available.
Everyone's heard of blackjack, roulette, and slots, but what about craps? If we are talking about dice games, then craps is the obvious choice. A game of luck that revolves around a pair of dice, craps has been forgotten until it was brought back to life by online casinos. You can now revisit the ancient game of dice in any NJ online casino with craps that offers pretty great payouts for those with luck on their side.
The dice game may not be as big as online slots in NJ, but it's still a great choice for new and seasoned players. It's easy to play online craps in NJ these days thanks to the substantial number of NJ casinos & NJ online casino apps. In this guide, we're going to tell you more about the game, how and where to play it, and how to find the best online craps apps in NJ.
Best NJ Online Casinos with Craps
These casinos listed below allow you to play Craps online or on one of the operator's dedicated real money casino apps:
Can Craps be Played Online in New Jersey?
Yes, it can. Many NJ online casinos offer various games of craps. The classic RNG version is the most popular, but other variants are fun as well. Live craps games are pretty rare, but those that do exist give the dice game a completely new perspective.
While the initial association of craps is always a land-based table, the game is available at the best online casinos in NJ. You can play it on an instant play platform or the FanDuel casino app on the go. Most casinos will require you to register in order to play craps. Some will allow you to play it for free without an account, while live dealer craps games will always need a funded account.
Where to Play Online Craps in NJ
Online craps is a game that you'll now find at plenty of New Jersey casinos online. You can play craps online in NJ on both the DraftKings Casino app and the BetMGM Casino app. They are the two leading casino sites in NJ and offer plenty of different craps variants.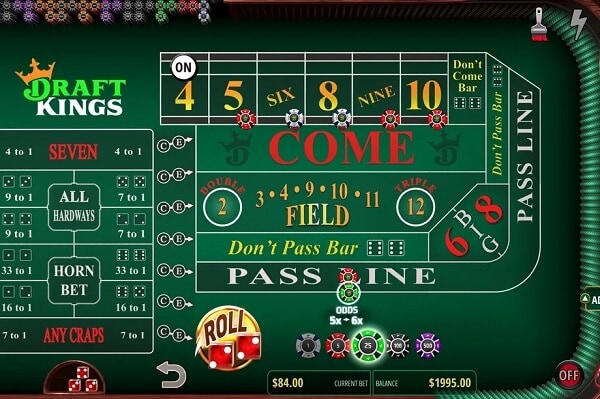 No need to sit in front of your PC to play the game of chance. NJ online casinos are also available on mobile. The best online craps app will allow you to play easily on the go, meaning you can play at home, at the bar, or anywhere you like across the state. Find one that suits your preferences and spin the dice online anytime and anywhere – you never know when luck strikes.
What is Craps?
Craps was born at the end of the XVIII century. It was an English variant of the dice game Hazard, following most of the rules. While it didn't initially make waves, craps found a new home after being brought to the USA in the early XIX century. It was brought by notorious gambler and wealthy socialite Bernard Xavier Phillipe de Marigny de Mandeville, who simplified the rules of hazard and applied them to the new game.
In hazard, players could choose a number from 5 to 9 as the main number. In Mandeville's craps, the main number was always 7, a mathematically optimal choice. Bit by bit, New Orleans players started playing the game in numbers, but for nearly a century after its invention, the variant in casinos was unfair. That changed sometime around 1907 when John H. Winn, a dicemaker, introduced a new layout in Philadelphia that would change craps to the variant we know today.
Online craps is now available in all casinos. You can easily play online craps for real money in New Jersey online casinos or try free variants to see how it works. Online craps games can also be played with selected bonuses that allow you to wager the extra funds on the dice game.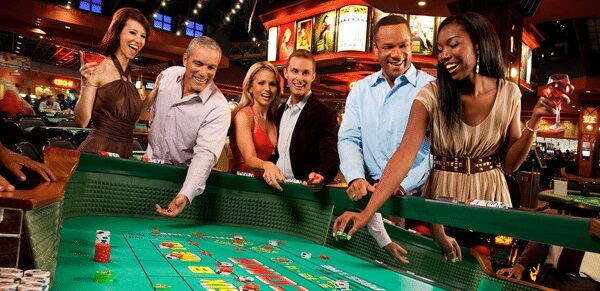 In this guide, we'll tell you everything you need to know about online craps in NJ and why you need to play it.
n order to play online craps in NJ, you need to learn a few simple rules. Craps is one of the most straightforward casino games you'll find in online casinos. The game kicks off after the player (shooter) places a bet. There are only two of those available initially – Pass and Don't Pass. The player places a bet on any of the lines, and the round begins.
Craps Bets
Pass Line Bets
Shooting a 7 or 11 on the Pass area is a win for the shooter. This result is known as a natural. If the shooter rolls a 2, 3, or 12, he loses.
If the shooter rolls a 4, 5, 6, 8, 9, or 10, a point is made on the table. He's then allowed to roll the dice again. If the roll shows the point number before a 7, he loses. If the roll results in a total dice value of 7, he also loses – this is known as Seven-Out.
Don't Pass
A bet on the Don't Pass field means betting on the complete opposite of the Don't Pass bet. In this case, you're betting on the shooter to lose.
When the shooter rolls a 7 or 11, he loses, and wins on a 2, 3, or 12. This is the opposite of what a player gets by betting on the Pass line.
The point number rules are the same. A shooter must roll a 7 before the point number to win. In any other case, he loses.
Come
The Come bet is not nearly as popular as the first two in NJ online casinos. This bet and the Don't Come bet are similar to Pass and Don't Pass except for the fact that they're made after the pass line bet.
This means that you can place a Come bet in an ongoing round. With it, you're betting on the shooter to roll a 7 or 11 on the next (Come Out) roll. If he does, you win your bet.
Don't Come
The Don't Come bet is similar to its counterpart. This time, however, you're betting that the shooter rolls a 2 or 3 instead of 7 or 11 on the Come Out roll.
If the shooter lands a 12, it's a tie and the bet is returned.
Field
With the shooter bet, you're placing money on the shooter to land a 3, 4, 9, 10, or 10 on a single roll of the dice. The best tables with real money craps in New Jersey feature this bet that allows players to earn double or triple their bet if the shooter rolls a 2 or 12 respectively.
Other Craps Bets
There are plenty of other bets available when you play online craps for real money. Some of the most popular ones are Hard 4, Hard 6, Hard 8, and Hard 10, as well as the Place bet that allows you to bet on the numbers that can become points.
While most players will stick with Pass and Don't Pass, it's great to know that online craps for real money in New Jersey has plenty of other options on the table.
Online Craps Payout
The major bets in an online craps casino pay even money. The house edge varies – it's about 1.41% for the Pass and Come bets and 1.36% on the Don't Pass and Don't Come Bets. Below you can check out the table with online craps payout and house edge on the most common bets you'll find in an NJ online casino with craps.
| Bet 🎲 | Payout 💵 | House Edge 💰 |
| --- | --- | --- |
| Pass | 1:1 | 1.41% |
| Don't Pass | 1:1 | 1.36% |
| Come | 1:1 | 1.41% |
| Don't Come | 1:1 | 1.36% |
| Field (numbers 3, 4, 9, 10 or 11) | 1:1 | 5.5% |
| Field (numbers 2 or 12) | 2:1 | 5.5% |
| Place (numbers 4 or 10) | 9:5 | 6.7% |
| Place (numbers 5 or 9) | 7:5 | 4% |
| Place (numbers 6 or 8) | 7:6 | 1.52% |
These are the standard odds on online craps tables you'll find in the likes of DraftKings casino. If you see them higher or lower, you should think twice before choosing that particular online craps game.
Differences Between Live and Online Craps
For those wondering if craps is better in land-based or online casinos, we'd go with the latter. You'll basically be playing the same game, except for the fact that online craps in NJ is much faster and easier to access. Additionally, it has an ace in the sleeve over live craps – demo games.
For those trying a Jersey online craps game for the first time, it would be wise to practice a bit before splashing the cash. You can't do this in land-based NJ casinos. However, you can do it online. Just fire up the FanDuel casino app or any other web casino, and you'll have a slew of online craps variants to try. The demo games will give you virtual funds to play with, so you won't be spending cash out of your pockets to practice.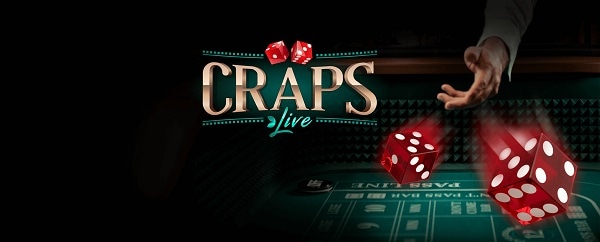 Another reason why players prefer playing craps online is that it's faster. Similar to online casino games like online poker, blackjack, roulette, or baccarat, playing card and table games online is much faster. These games often come with a turbo option that you can activate for even faster rounds. The option to skip the dice roll animation is also available, and that cuts back on time significantly. Faster speed means more rounds which is essential to some players.
The minimum bets are smaller as well, although it depends on the game. When you play in Vegas or Jersey casinos, the minimum bet might be higher. Play craps online in NJ, and you'll find games with minimum bets of $1.
There aren't that many disadvantages to playing jersey online craps games except for the social component. You'll either be playing against a computer or via streams against others. Some players won't like this and prefer to play in land-based venues as a result.
Best Online Craps Tips & Strategies
There's not much you can do about craps to improve the odds – it's a game of chance. Unless you have Lady Luck on your side, the odds will be in the casino's favor. With that being said, you can play the game smartly and optimize your profits as much as possible.
Still, playing any casino game, even slots or online craps without a strategy is a bad idea. A strategy will optimize your profits when you play real money craps in New Jersey, so make sure to apply one the next time you're in an online casino. Below you can find a few tips by our experts to get the most out of your craps sessions.
Manage Your Bankroll: the first tip we have for online craps in NJ is to keep an eye on your bankroll. This is a general tip for gambling rather than a specific tip for craps online. If you don't keep an eye on your bankroll and know your limits, you will get into trouble sooner rather than later. Always bet with money you can afford to lose and limit your bets. Without that, you can expect to lose it all fast.
Learn the Rules: you can't play any casino game if you don't know the rules by heart. That's how you get into trouble – by betting on stuff you don't understand. Read our guide about the game and practice the game for free before playing online craps for real money in New Jersey. It will give you a clear idea of the mechanics and the best so you know what you're doing.
Stick to the Basics: while some online craps variants have pretty attractive side bets, this is a game that works best when you stick to the basics. The Pass and Don't Pass lines have the best odds and lowest house edge. Simply betting on one of them all the time should bring in nice returns. Experts recommend the Pass line since it's the hardest bet to lose. Regularly betting on either of them can make you a winner, but you need to be aware that you can't win all the time.
Prop Bets Rarely Work: prop bets on craps might be fun. We're talking about Big 6 or Big 8 that pay 30:1 and might caught your eye. The problem is that the house edge is huge, so your chances of hitting them right are pretty low.
Get Bonuses If You Can: why play with money from your bankroll when you can play craps online craps for real money using bonuses? The best NJ online casino with craps will surely have a welcome bonus or even a specific bonus for the game of chance. Use bonuses and promotions to your advantage, but make sure to read the terms so you can learn how to withdraw any winnings associated with the bonus offer later.
Learn the Odds: This is another effective strategy that can help you win when playing craps. Each potential roll has varying odds, and learning the odds will help improve your understanding of the game.
Don't Chase Loses: Like all other casino games, it is important to know your limit. Chasing losses can be very tempting, but don't let yourself get tempted into doing this. This is a game that is meant to be entertaining, and it is best to stop the moment it is no more fun. If you find yourself being unable to stop, the best casinos in New Jersey will offer you plenty of tools to keep your gameplay in check. These include limits on your deposits, losses, time limits, and many more. Make sure you use them to your advantage when playing.
New Jersey Craps FAQs
Can you play craps online in NJ for real money?
Yes, you can. Online craps in NJ is available in many casino sites and can be played for real money as long as you have a funded account.
Who can play New Jersey Online Craps?
That is dependent on your age and your location. Only players that are no less than 21 years of age, who reside in NJ can play online craps. This means even if you are not a resident of the state, but are physically located in the state, then you can play.
Is online craps available for free?
Online craps can be played for free. Many casino sites will allow you to play without making an account at all. In other casinos, you'll be able to play it with a casino account, but you won't need to make a deposit first. However, if you plan on winning real cash when playing craps, you will need to make a deposit first.
What's the best mobile casino app for craps in NJ?
That's something you have to decide on your own. If you ask us, the DraftKings casino app is a great idea, but try them all and choose for yourself. They all have something unique to offer which means you may feel more comfortable with another app.
Can I play online craps with a bonus?
Absolutely. There are many online casino bonuses that let you do this. Instead of playing for real money, choose a bonus in your favorite online casino and check if playing craps qualifies for wagering. You can then play all the craps games you want and win real money using bonus funds.