Yahoo Sports Launches Betting To New Jersey Users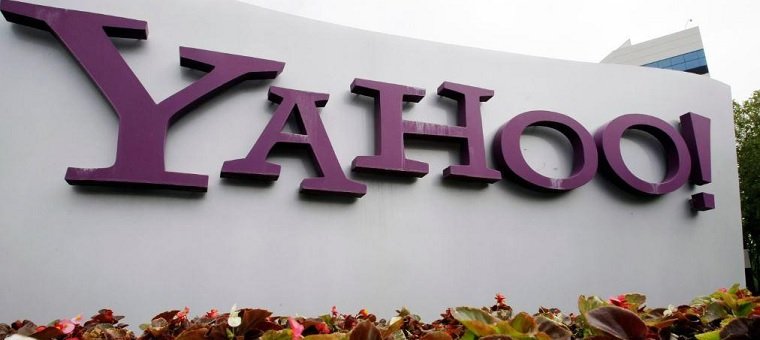 Yahoo Sportsbook has officially launched in New Jersey, allowing users of legal age to click through and place bets with Bet MGM.
The two companies only announced a partnership in late October, with the promise to power betting for Yahoo Sports, making it easier for fans to wager on games.
Well, that idea has become a reality less than three weeks later and bettors in the Garden State, where online/mobile sportsbooks currently number 14, now have yet another wagering option.
Here's the press release which heralded yesterday's launch:
"Today, Yahoo Sportsbook powered by BetMGM launches on Yahoo Sports allowing fans nationwide to view betting odds across a variety of sports. Users of legal age in the state of New Jersey can click through the odds to place bets on BetMGM. The new offering gives sports fans a new way to enjoy the games they love, integrating sports betting opportunities into the Yahoo Sports app and desktop experiences. Yahoo Sportsbook powered by BetMGM elevates the experience for sports fans, getting them closer to the games they're passionate about and closing the loop from content to transactions."
How to place a bet?
Existing users of the Yahoo Sports app won't need to do a thing as the gambling content has been added to the existing app, with no need to download a new one.
If you don't have the Yahoo Sports app already, it can be downloaded on iOS and Google Play, or just via the website (sports.yahoo.com) to get started.
Only those users of legal age located inside New Jersey will be able to click through and place bets with BetMGM on seven sports currently: basketball, hockey, football, baseball, soccer, golf, and tennis.
However, the gambling content in the form of odds on multiple sports is being available to users across the country, providing some functionality to this app in states where sports betting remains illegal.
And if you aren't in New Jersey, you'll also be able to check out all the free and paid games on the Yahoo Fantasy platform.
Yahoo launched its DFS platform in 2015 and the fact that it has since built up a massive user base bodes well for the success of its latest venture. Both FanDuel and DraftKings prove every month how valuable fantasy sports can be to real-money betting operations.
New Jersey players are the guinea pigs
While the BetMGM element of the Yahoo Sports app is only available in New Jersey to start, there are already plans expand into other states where sports betting is legal, which currently number over a dozen.
That said, there are limited places to send the traffic for real-money sports betting as BetMGM is only live in Nevada and New Jersey currently, and the former state requires users to first register in person.
So we'll have to wait and see how that develops, but linking the odds to an opportunity to bet should prove a powerful lure to prospective bettors and it will be fascinating to see how that goes in the Garden State.
Claim $100 in free bets
Users of the Yahoo Sports app in New Jersey can take advantage of a promotional offer, using a $10 deposit to claim $100 in free bets on BetMGM. Head to https://promo.nj.betmgm.com/ to claim your free welcome bonus.
Yahoo Sportsbook powered by @BetMGM has officially launched! NJ bettors will get $100 in free bets after making their first deposit. This is just the start—lots more good stuff to come! pic.twitter.com/YUfyX5eq1M

— Daniel Haight (@danielhaight) 14 November 2019
Alternatively, New Jersey residents aged 21 or older can download the BetMGM app directly from here and get a risk-free first bet up to $500, paid in free bets.
Furthermore, there's a fantastic welcome offer for new casino and poker users too; a 100% deposit match up to $1000, plus $25 on the house.
Betting on sports in New Jersey has never been more accessible to fans. See the full range of New Jersey Sportsbook apps here.
Good luck with your bets!
Relevant news