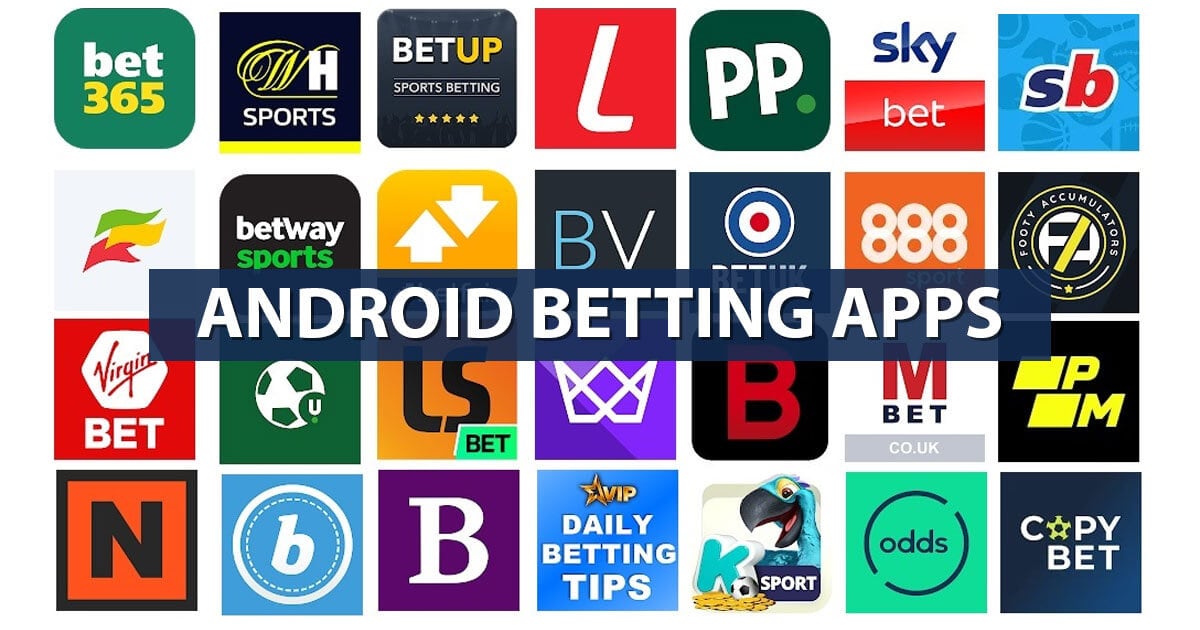 If you use an Android mobile user in the US and want to wager using a real money betting app, previously you were not allowed to due to Google's policy. However, recent changes mean Android users can now access sports betting apps on the Play Store, so they can download their favorite mobile sports betting app with ease.
There is a lot of choice in the Play app store now, so sorting the good from the bad can be a daunting task. The good news? We are here to help with this guide to finding the best Android wagering apps available.
The Google Play app store used to have a strict policy that didn't allow any real money wagering apps in there, be it sports or casino. With those policies now eased for mobile sports betting apps, Android users now have more access to online sports betting options. With that said, if you use a Samsung, HTC, Nokia, Motorola, OnePlus, or Google Android phone user, we want to help you find the best mobile app.
We understand that finding not only a top-quality betting app but one which is perfect for both you and your needs can sometimes appear to like an overwhelming chore. New apps like STN sports are launching, offering plenty of features like live betting and intuitive mobile apps. That is why we have brought together a comprehensive guide, providing you with detailed analysis and recommendations, so you will have all the tools at your fingertips to make an informed decision, and ultimately, to make better quality bets.
Best Android betting apps for 2022
If you want to legally wager from your Android mobile, these are the best Android betting apps for US punters:
Finding the best sports betting apps can be a challenging task. There are many things to consider. Do you want a sportsbook app that has lots of markets and unique bets on the NFL? If you are looking for a casino app, do you want one that has a comprehensive live dealer section?
#1: PointsBet Android app
First launched back in 2017 in Australia, PointsBet Sportsbook quickly became one of the biggest betting operators in the Australian market. The online sportsbook has since set its sights on expansion into the US and made some rapid advances. At the time of writing this article, PointsBet is offering its sportsbook services in New Jersey, Indiana, Illinois, Colorado, Michigan, and Iowa.
The PointsBet Android app gives you access to over 15 sports, covering all the major leagues, and is available on all Android devices, including Samsung, HTC, and Google Phones. The app is designed to avoid clutter and overall is an excellent user experience with easy access to all banking options, whether that be to deposit or withdraw. Soccer betting in the USA is particularly well covered with PointsBet Android app. After some betting tips? The app also has its own betting tips section with some good picks on.
There is a nice welcome bonus where you get money back in the form of site credits once you make a qualifying bet, and the unique pointsbetting system cements its place in any list of top sports betting apps.
PointsBet also has its own risk-management team and software developers, so often, the pricing and odds are different than several US online sportsbooks using the exact same supplier — Kambi. So, their app has a different layout and feel, which makes it unique and a breath of fresh air. On top of that, PointsBet also offers "PointsBetting" — a vastly different kind of betting that has a high upside and high risk and is not currently available elsewhere. Read more about PointsBet and PointsBetting in our fill PointsBet sportsbook review.
Users can expect plenty of promo and Android free bonus offers when betting at PointsBet, many of which are creative, and an excellent customer service team with a 24/7 live chat function available. Use the betting promo code GUSA when you join.
Download the app: pointsbet.com
#2: BetMGM sports Android app
One of the biggest names in any betting market, BetMGM has done an excellent job with its mobile platform since partnering with GVC in a joint venture called "Roar Digital." The brand offers a wide variety of betting types, including points spread, money-line bets, prop bets, futures, parlay bets, and in-play betting. The sign-up bonus is good; we continuously get "Free Bet" offers through its "Money Monday" club and other recurring promotions such as an odds boost.
You will find almost as many props here as the other top sportsbooks above. All the buttons you will want most are at the bottom out of the way — home, bet slip, my bets, menu, a form of saying it is easy to get around. The biggest complaint is the strange odds a lot of the time. Instead of -120 on both sides of a spread, we often see oddballs like +120 on the spread for Team A and -144 for Team B. Until BetMGM normalizes and adjusts for -120 both ways (with regular "20 cents" total), we cannot move them higher.
As well as an Android sports app, BetMGM Poker also has an awesome poker app and a real money BetMGM casino app as well.
Download the app: betmgm.com
#3: DraftKings sportsbook Android app
Along with FanDuel, DraftKings stands as one of the leading providers of US daily fantasy sports, who have moved to offer sports betting in the US. The previous betting site was primarily for DFS contests but is now a fully-fledged sportsbook. DraftKings Sportsbook started offering online sports betting services in NJ only three months after PASPA was repealed; in fact, it became the very first legal mobile betting app outside of Nevada.
DraftKings Sportsbook currently offers mobile services in more states than any other book. The operator provides native apps for both Android and iOS devices. These apps are optimized and easy to navigate for all Android devices. It is very responsive and fast, and another Kambi-powered sportsbook, which is both good (massive choice of markets) and bad (so-so pricing on non-mainstream sports).
DraftKings designed its apps mobile in mind first before the desktop version of the site, which is a bit cluttered. The layout is excellent for betting on all types of sports including football, baseball, basketball, and it's one of our top soccer betting apps.
Android users have access to a vast range of markets from both US and international sports. You will also find lots of creative promos at DraftKings. Ultimately, the app is excellent, but access to customer support could be improved.
Download the app: sportsbook.draftkings.com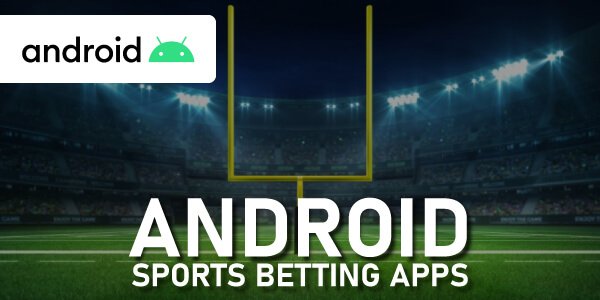 #4: Caesars Android app
If you are new to online sports betting apps, Caesars is the perfect place to start. They have an awesome Android gambling app that is ideal for anyone looking to get into online sports betting from their smartphone. Their mobile betting platform is perfect for any bettor looking to place a wager right from their smartphone. It is packed full of betting options, including live betting on a range of sports (including college football), and they have a wide variety of bet types available. You can bet singles, parlay, prop bets, and more!
Download the app: caesars.com/sportsbook-and-casino
#5: FanDuel Android app
The FanDuel sportsbook app is one of the most well-known and popular brands around. FanDuel's Android app is excellent and offers plenty of options to keep you coming back for more. Any sports bettor looking at an app with a sportsbook and casino should definitely consider FanDuel as an option on their Android device. They have a huge range of betting markets available and have some of the best odds boosts, especially for football.
Download the app: fanduel.com/sportsbook
#6: BetRivers sportsbook Android app
BetRivers is one of the more well-known gambling brands in the casino and gambling scene. They are becoming available in the majority of legal sports betting states, including New Jersey, Indiana, Illinois, Pennsylvania, Colorado, and will soon be in many more. The casino and sportsbook have done an excellent job of appealing to the US bettors, although the technology is lacking a little, or feels a bit dated at least, compared to other books. It does more than make up for this with its extensive range of prop bets, especially when it becomes football season.
Overall, the BetRivers mobile experience ticks all the right boxes for the keen sports bettor, and if you prefer a non-cluttered, essentials-only display, that is what you will get – No thrills, just betting. However, the banking options are more limited compared to others. It is smooth and straightforward to deposit and withdraw funds, get in touch with their customer support via live chat, and even more within the interface of the Android bookie app.
A couple of tangential points: BetRivers seems to cater to the recreational bettor and has been rumored to have limited or shut out long-term or high winning bettors.
Download the app: betrivers.com
#7: Unibet sportsbook Android app
Unibet is undoubtedly one of the biggest online betting operators not just in the US but across the globe, and their native app is every bit worthy of their reputation and gets the crown for our best betting app available on Android.
Some bettors may have been concerned about how the reduced screen would cope with Unibet's incredible amount of betting variety and content. However, they need not fear as this is one of the most intuitive, user-friendly apps we have come across, without the need to sacrifice any content.
In fact, with over 100,000 live streaming sporting events taking place every year, we have often found ourselves in shock at just how much Unibet has managed to fit on the smaller screen without any performance loss comfortably. It is so easy to use and being able to place a sports bet on the go can be done in seconds.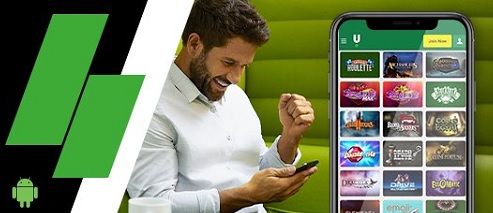 When you look at the number of real money betting markets and the vast number of leagues that Unibet cover, they are at the absolute peak of what can be expected from an online betting app. And that is the case in terms of quality, not just quantity, because all the little details that make Unibet on a desktop so great are all here on the smaller screen using the Unibet mobile app.
Finally, we have the selection of sportsbooks offering cash-out options, which includes Auto and Partial Cash Out, as well as the Bet Builder and other promotions at Unibet, meaning the betting experience at this operator is as vast and versatile as you could wish for from a betting app. Overall, the Unibet sportsbook Android app offers a great platform for those looking to bet on their mobile.
Download the app: unibet.com
Another newcomer to the market is Tipico sportsbook, who released its Android betting app in February 2021. It's been so far so good with the app. Simple to use and simple in looks. It does exactly what it is meant to. Fast and with good odds. They are well worth checking out.
We should point out that not all the apps are available in all states, to see which Android sportsbook app are available in your state, you can see our individual guides:
There are tens, if not hundreds of possibilities available in the US; knowing not only what separates the good from the bad, but also which app amongst them best suits you and your needs leads to a lot of people settling for less. However, that is not going to cut it here at Gamble USA because we continuously aim to find you the best betting for Android that is tailored for your needs. As online betting is getting legalized in more states, football wagering apps for android are becoming more popular too. If you want to bet on football, you can see which are the top-rated NFL betting apps on our separate guide.
However, we cannot know what all our readers' preferences are. You could be a rookie to sports betting, looking for a user-friendly app that allows you to place your bets easily. Or you could be a betting veteran and are merely looking for a change. Either way, we will do our best to guide you in the right direction.
What to look out for when choosing an Android betting app
When looking through the vast array of mobile sportsbooks now available in the US, there are a number of things to consider. There will be aspects that are more important for certain bettors over others. The best sports betting sites will offer enough variety to keep players occupied. Here are the key aspects to consider when choosing which app to go with.
App Interface & Design
Finding the types of bets and markets are two of the most crucial aspects of a sports betting app. The best apps are straightforward to use, simple to navigate, and allow for a smooth betting experience. If the interface is clunky and load times are slow, then maybe you will move on to other sportsbook apps. The apps listed on this page have intuitive interfaces, which are easy to understand for an amateur bettor.
In-Play Betting
Most sports betting apps in the US will have an extensive live betting section in their app, as live wagering is one of the most exciting ways to bet. It is important to find an app that loads the market quickly so you don't miss out on any of the action.
Customer Service/Reviews
One of the easiest ways to determine if a sports betting app is a good one is from other bettors' experiences. We have produced a list of the best online sports betting app options above, but there are several more reviews out there so you can get an understanding of what is the most popular.
Payment Methods
Not all mobile sportsbook sites will allow the same deposit and withdrawal methods. If you have a preferred deposit method, it is crucial to research which Android apps will allow your chosen option.
The most common payment methods found on Android apps are:
📱Android Apps Payment Methods💲
Debit/Credit Cards
E-Check
PayPal
Prepaid Cards
Neteller
Please note that not all mobile app platforms will offer all of the above methods, and some will offer more.
How to download Android betting apps
Unlike betting apps for the iPhone, Google did not always allow real money sportsbooks or sports betting app in the store. Previously the only way to download an app to your Android mobile was via an APK. This is now not the case and most operators now have an app in the Play Store. As well as downloading here, you can also get them from the operator direct. Not all operators have apps in the Play Store. Some, you have to get direct. We always suggest signing up on the operator's mobile site to lock in your free bet offer and create an account.
If you do need to download apps away from Google Play, no matter if you use a HTC, Samsung, Nokia, or any other handset, you can download these directly from the operators. You will need to change some settings on your mobile (or tablet) to allow you to sideload an app away from the Play Store. To do this.
Open the settings on your mobile
Scroll to security
Find Allow Unknown Sources
Toggle the setting to allow
This means you can now install an app away from the Play app store.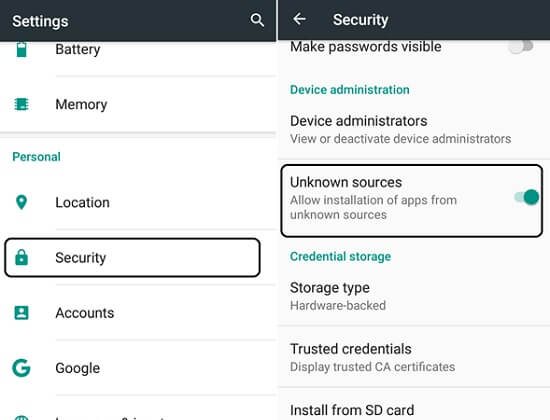 Therefore, we concluded that the best thing that we could do would be to go through our top 5 of the best sportsbook android apps in the US.
From top to bottom, we genuinely do consider every online sportsbook on this list worth checking out. It is vital to note that our standards for all the recommendations we have listed here have to remain the same outside the quality of the Android betting app in itself. What we mean by that is that all the names we have listed are correctly licensed, have trustworthy deposit and withdrawal methods, and provide a safe experience.
On top of that, we ensure that these sites offer a high-quality experience for all players from opening a new account to the sportsbook's customer service. In other words, if we recommended a sportsbook here, they are not just an excellent betting app, they are a great sportsbook operator as well.
Beyond those strict standards, we are here today to focus on what makes these betting apps stand out, and we have let you know what we believe makes them so great so that you can decide for yourself which app is right for you.
Downloading Betting Apps On Android Devices
Unfortunately, as we said earlier, Android users in the US need to jump through a few hoops before they can begin betting on their Android devices for some operators. Due to Google's policies, it means that betting apps are not allowed to be listed on Google's Play Store. The workaround for this is that users must download an APK from the operator's website to download the betting app.
An APK (stands for Android Package) means installing the app from outside the Google Play Store. Here is how it typically works.
First, players must access their sportsbook's website on their Android devices. The operator will ordinarily direct them toward the betting app's download page. Players will then be able to directly download the betting app file from the operator's website. Then once the download has finished, they should open the file. The Android device will then prompt a security warning regarding installing apps from "unknown sources."
Users should then go to their Android device's settings to toggle the option, which will allow them to install apps from "unknown sources." After the setting has been enabled, the installation of the betting app should proceed as usual.
Android Betting Apps

FAQs
How Do You Download Betting Apps On Android?
To download betting apps on Android, head to the Google Play Store. Simply visit the Store, search for your app of choice, download the app and install it on your phone. Before you know it, you will be wagering on your Android and enjoying all of the benefits mobile betting brings.
Are Android Betting Apps Legal in the US?
Yes, betting apps for Android are legal in several US states. The use of betting apps is currently legal in the following states:



Arizona


Colorado


Illinois


Indiana


Iowa


Louisiana


Nevada


Michigan


New Hampshire


New Jersey


New York


Pennsylvania


Rhode Island


Tennessee


Virginia


West Virginia


So now you know how to download betting apps to your Android mobile, pick a sportsbook, download the app, and get your wagers on.
Can I Download Android Betting Apps For Free?
Yes, you can download all the android betting apps in our recommended list for free. You just need to follow the procedure described in this article to download the app.
Should I Update the Android Sports Betting App Constantly?
You will receive a notification through your app when there are new updates. The frequency of updates varies from app to app. Even if you have to update your app constantly, it only means new features that improve your betting experience.