Gamble USA strives to improve your online gambling experience. We aim to help you play safely, make informed decisions when gambling, and increase your betting knowledge through our guides.
We adhere to strict editorial integrity; our content may contain links to products from our licensed & legal US partners.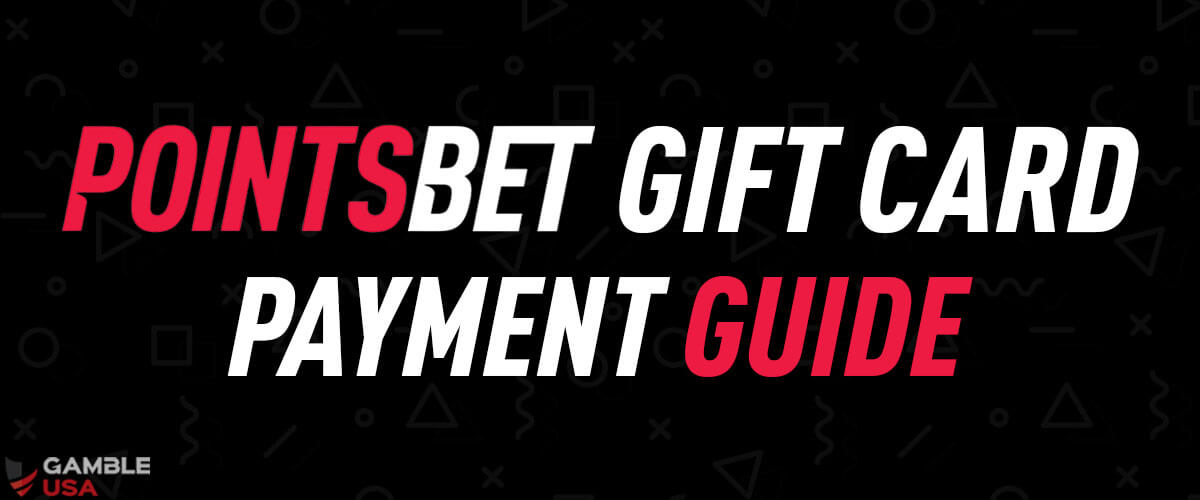 The PointsBet prepaid card has merged convenience with security to allow customers an industry-leading solution to fund their accounts.
PointsBet is a popular Australian sports betting platform with an innovative PointsBetting system that can lead to massive payouts. To fund betting on this sportsbook, they've included a variety of payment methods on their platform and we're going to be looking at any gift card options that are available, including how to use them and where you can buy a PointsBet gift card.
These payment methods are coupled with a remarkably low deposit limit of $5 and you'll have the luxury of instant processing times while using gift cards branded by major financial service providers. The PointsBet sportsbook has significant state coverage with Colorado, Illinois, Indiana, Iowa, Kansas, Louisiana, Maryland, Michigan, New Jersey, New York, Ohio, Pennsylvania, Virginia, and West Virginia all being available.
10 x $100 Second Chance Bets
21+. T&C Apply
21+. T&C Apply
Awesome live betting
Multiple bet types
Huge range of sports & markets
You won't have the option of a physical card like the DraftKings gift card but you will be able to use their exclusive Mastercard to deposit and withdraw from your sportsbook account with ease! Is it worth the investment? Well, we'll give you the details on everything you need to know so that you can make the call.
Where to buy a PointsBet gift card
There isn't a specific PointsBet gift card yet, but, PointsBet accepts a variety of gift cards that are related to other payment methods. For example, there are plenty of gift cards that are specific to Visa and Mastercard, the two most reputable digital payment services in the world. You can use these on the sportsbook platform to deposit some funds and redeem the PointsBet promo code.
To buy Visa gift cards, you can visit local outlet stores such as Best Buy or Target. Head to the counter to find the rack and choose your amount.
If you'd like to do it online, search for a renowned retailer's online page or head to giftcards.com. You'll be able to customize your selection and top up with your own amount. You'll also be able to simply send it to the recipient or use it on your own sportsbook account.
Other banking options supported on PointsBet include traditional cards, eWallets, online banking, prepaid cards, and more.

PointsBet Mastercard
If you're a little concerned about the security of a retail gift card, you can also take advantage of the PointsBet Mastercard to fund your account. It's an exclusive PointsBet payment option but it is fairly difficult to sign up for it. You'll have to contact the sportsbook customer support team and request a late application for the card since the applications closed last year.
Once your card has been delivered, you can top it up and use it as a normal bank card. This is an incredibly high level of convenience for bettors who plan on betting quite a bit with the PointsBet platform. Withdrawals will be processed instantaneously and deposits can also be made anytime by using the EML payments portal.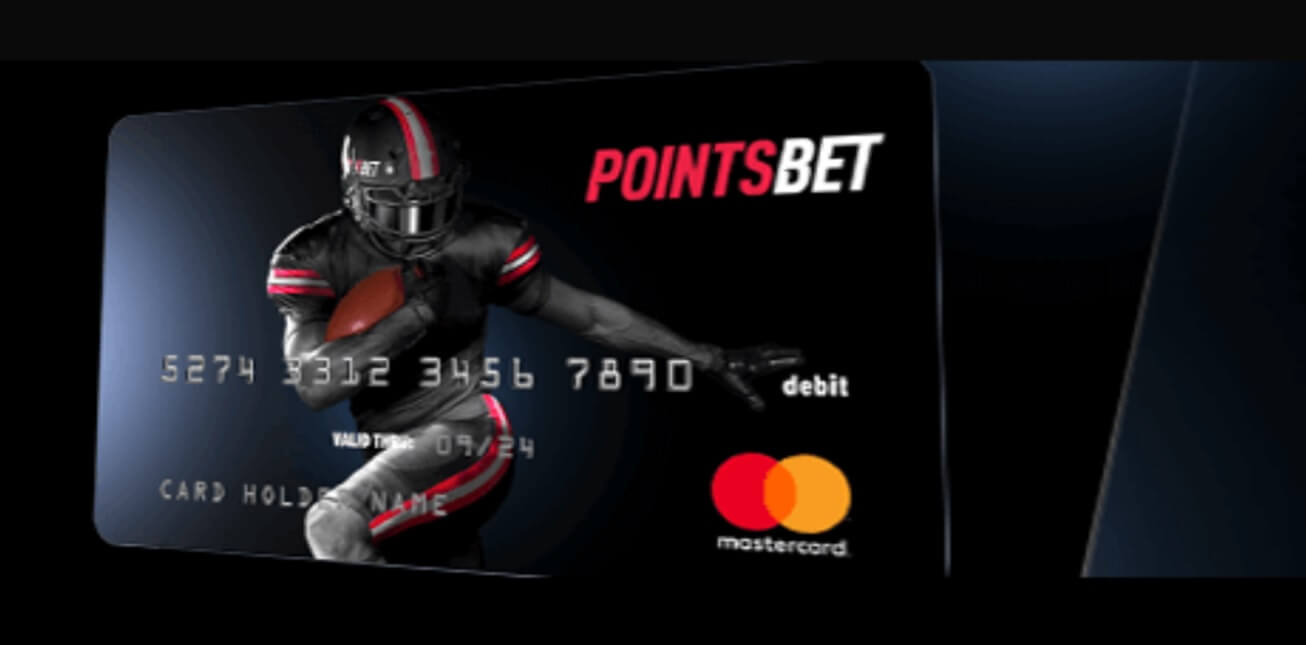 PointsBet Gift Card Alternatives
If neither of these options appeal to you, you can always use the other payment methods that are available at PointsBet. They're shown in the table below.
| 💳Method | 💵Deposit Limit | ⏱️Processing time | Withdrawals❓ |
| --- | --- | --- | --- |
| Debit/credit card | $5 | Instant | ❌No |
| Online banking | $5 | Instant | ✅Yes |
| ACH | $5 | Can take up to 15 minutes | ✅Yes |
| PayNearMe | $5 | Can take up to 15 minutes | ❌No |
How to use the PointsBet gift card
10 x $100 Second Chance Bets
21+. T&C Apply
21+. T&C Apply
Awesome live betting
Multiple bet types
Huge range of sports & markets
Once you've purchased or received a gift card, you will have to go through a couple of steps before it can be used to top up your PointsBet account. Let's run through the steps of a general Mastercard gift card and then the exclusive PointsBet Mastercard.
Visa and Mastercard gift cards
With standard gift cards, the process will depend on whether it is a physical or digital card. For physical cards, you'll have to remove the cardboard wrapping to find all the card details for the payment. Once you're ready, head to the PointsBet account section and follow these steps:
Select 'Deposit' from the account dropdown menu and then select the payment option relative to your gift card. If you've received or bought Mastercard gift cards, head to the Mastercard section as shown below.
Type in the card details as you would a normal debit or credit card. Remember to double-check the expiry date and the security code before adding the card.
Now you can fill in the amount that you wish to deposit. We recommend using the full value of the gift card so that you can avoid any applicable fees by only making one payment.
Finally, click 'Deposit' and your funds should be available in your online betting account.
Digital prepaid cards will have an identical deposit method to the physical card, the only difference being that all of the details will be shown on the digital copy, it's still used as a normal bank card.
Your PointsBet card
The PointsBet Mastercard will work the same as a conventional bank account. It can be topped up like a prepaid gift card by using the EML payment platform and you'll be able to transact with any funds that are available with the online sportsbook as you would with a standard debit card. Cash sent to the card can also be used on your sportsbook account so you won't have to wait for any processing times.
In essence, it is a Play+ card for betting online, branded for PointsBet usage. Such systems help avoid rejected gambling transactions.
Gift card betting regulations
There will always be some form of regulation that applies to these prepaid cards as they can be used to fund online gambling. These rules vary from state to state but generally apply to responsible gambling. You can also find state-specific regulations by visiting this site.

Sometimes, most online sportsbooks will take a closer look at the deposits you are making and regulate the amount that you deposit. PointsBet will only use this regulation if you have set a deposit limit on your account; this is usually done to ensure responsible gambling.
Since the rules may differ while you're visiting another state, we highly recommend getting in touch with the customer service team of PointsBet to confirm that you are able to make gift card deposits.
Benefits of using a gift card on PointsBet
One of the best benefits of using a gift card as your method of payment is the instant processing time with PointsBet. After you've shared the card details and selected your deposit amount, the funds should reflect in your online sports betting account immediately.
Another benefit of prepaid gift cards is that they are readily available at most major retail outlets and online. This means that you won't have to struggle to top up your account whenever you're ready to place your next bet.
Obtaining an enhanced level of privacy is one of the biggest pros of using prepaid gift cards. When bettors use a gift card to fund their online betting cards, they are never giving out or revealing their credit card details or banking information to the sportsbook. All licensed US online sportsbooks operate in a tightly regulated industry, but some people still get wary about giving out sensitive information. Consequently, it is never a bad thing to use a payment method that limits the number of people who can access personal information. Additionally, using a prepaid card can limit the potential damage if a betting site experiences a hacking incident or a breach.
Another advantage of using a prepaid gift card is that it can help you with managing spending compared to other payment options such as bank transfers as debit cards with an online sports betting site. Once your purchase a prepaid gift card, whether it be a PointsBet card or any Caesars Rewards gift cards, the most you can deposit is the amount you paid for the card in the first place. If you haven't already linked a bank account or your debit card to your sportsbook account, it is more challenging accidentally spend over budget chasing your losses.
Best of all? You are betting using cash online, an aspect only gift card betting sites like PointsBet offer. And there is no better way to control your spending than sticking to one-off prepaid gift cards.
On the flip side, gift cards allow $5+ deposits on PointsBet, but they cannot be used to cash out your winnings. You would have to settle for any other option to receive money earned from betting online.
Best way to use a gift card
Whether you're simply topping up your account or you've just received a prepaid Visa card, you'll need to follow some of the best practices to ensure you get the most out of the opportunity.
Set a reminder for the expiry date
The first factor is one that creeps up on all gift card users, the expiry date! Most of the prepaid Visa cards will have expiry dates five years after their purchase. While this may feel like a lot of time, you might forget about a few if you plan on buying many.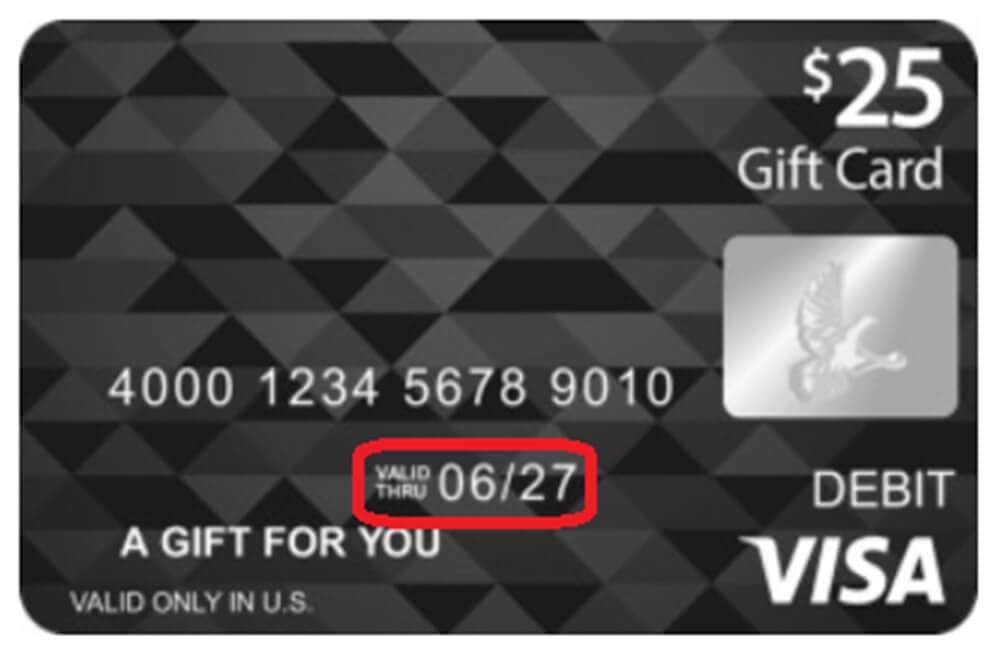 Time your deposit
Most customers will eagerly deposit the funds as soon as they have received one of the prepaid cards but it's sometimes better to wait for the ideal opportunity. If you already have a month's budget in your PointsBet account, hang on to the card for when you're short on cash.
It's important to have some reserve funds available for any promotions that the online sportsbook could introduce. A gift card used on a 100% matched deposit bonus will be worth double the gift card used at any other point in time.
Claim a welcome bonus
10 x $100 Second Chance Bets
21+. T&C Apply
21+. T&C Apply
Awesome live betting
Multiple bet types
Huge range of sports & markets
As we mentioned in the previous tip, the best way to use the prepaid card is with a welcome bonus. PointsBet offers 5 x $50 Second Chance bets which won't have much value to a prepaid gift card deposit. You could use the funds for your first couple of bets but a matched deposit bonus would simply double your money without having to lose a bet first.
We highly recommend researching these offers as you might come across an operator that excludes gift cards from being used in the terms and conditions of the bonus.
FAQ's
Can you use a gift card on PointsBet?
You can use gift cards to fund your PointsBet account but there is no exclusive PointsBet gift card option. That being said, they do have an exclusive debit card option that is linked with Mastercard which can be used in the same way. Customers can also use generic gift cards to fund their PointsBet account depending on what state they're in.
Can you buy gift cards for gambling?
It is possible to buy gift cards for use on online gambling platforms. The availability and policies may vary depending on the specific brand that you're interested in. Sportsbooks that do offer gift cards to fund your account are usually branded with the name of the platform and are available in a variety of retail outlets.
What gambling sites take gift cards?
There are a number of sportsbooks that accept gift cards, the most convenient options are DraftKings and BetMGM. Besides these two operators, you can also use FanDuel, PointsBet, Caesars, and BetRivers but the process will require the extra step of buying the card before funds are available.
Can you use the Cash App card on PointsBet?
The Cash App Visa card can be used on the PointsBet sportsbook platform but the app itself is not supported on the site. You can simply use your Cash App card as a standard debit or credit card payment option.
Can you use a Visa gift card to gamble on PointsBet Sportsbook?
Yes, you can! Visa gift cards are available at a number of retail outlets and you can also purchase them at some online stores. While sportsbooks do accept the payment option, some states limit the use of gift cards for online gambling and some sportsbook platforms may also reserve the right to decline the payment if there are any breaches to their terms of use. We recommend contacting customer support to confirm your specific case before you make a purchase.