Fox Bet Now Live in NJ After Re-branding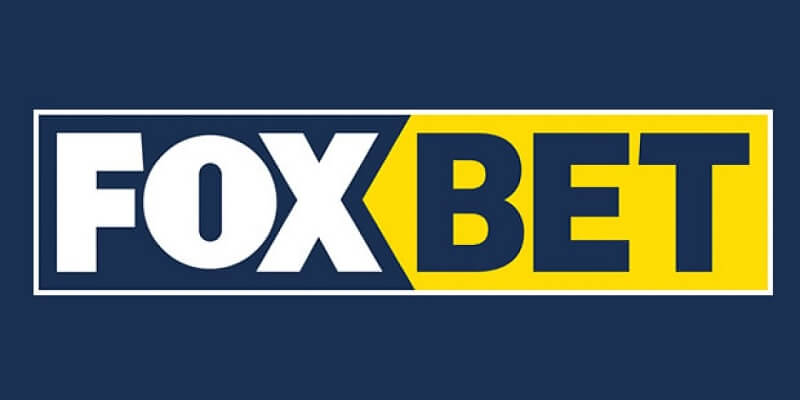 Fox Bet's online sportsbook went live in New Jersey on Monday and that was a watershed moment in the emerging world of sports gambling in the U.S.
By lending their brand to serve as the face of a sports betting platform, Fox Sports Media Group became the first North American media company to offer sports betting – albeit it came as no surprise as they had indicated their intention back in March.
Technically it was more of a re-branding than a true launch as Fox Bet is partnered with The Stars Group, which had launched the BetStars NJ and PokerStars apps in September 2018, through a license-sharing agreement with Resorts Atlantic City.
How can I access the Fox Bet app?
The Fox Bet app is available for download on iOS and Android, and can also be accessed online at FoxBet.com. Existing BetStars account logins and passwords will work across all three Fox Bet platforms as the name change doesn't impact those existing accounts in any way.
Existing PokerStars customers can access the new sports app in the same way. It's associated online poker room has not been re-branded, however, largely because PokerStars as a brand is already incredibly popular in the area and is a nationally recognised name amongst players in the U.S. poker market. Want to know more on the mobile app? Then read our dedicated Fox Bet App New Jersey review.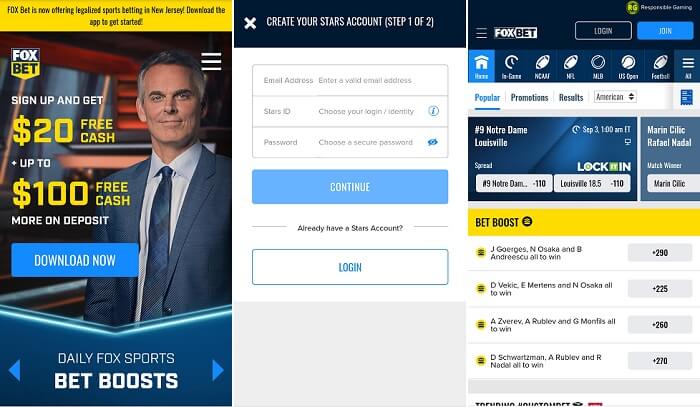 What can NJ bettors expect from the new app?
Fox Bet NJ allows bettors to make real-money wagers on the outcome of a variety of sports and events, including football of course. According to the site, Fox Bet is the 'new home of football betting, offering a wide range of wagers through the NFL season.'
College football is also included of course, as is basketball, baseball, hockey, soccer, golf, tennis, UFC, boxing and that's a partial list. Live in-game wagering is available too.
For all new customers there is $20 in free cash just for signing up, as well as a $100 match bonus – they will match your first deposit with bonus money. They are also promising daily Bet Boosts, which means better odds than what was originally posted.
Where next for Fox Bet?
Fox Bet New Jersey is clearly just the beginning for Fox and indeed a roll out in Pennsylvania could happen as early as next week, pending final regulatory approvals.
Whilst the underlying sports betting platform is expected to be the same, poker will not be available at launch. Also, the state's comparatively steeper tax rate of 36% (it's just 8.5% in NJ) could impact the pricing and promos offered to PA bettors.
A May press release indicated Fox's intention to roll out its new sports betting platform anywhere possible in the U.S. That means residents in any state where sports betting is legal could have access to a version of the Fox Bet app soon.
Which sports media brand will be next?
Well, we didn't have to wait long for the answer as Canadian sports media outfit theScore arrived around 2 p.m. on Tuesday of this week.
Founder and CEO John Levy announced the launch, describing his newly launched product as a "best-in-class sports betting app that's also been seamlessly integrated with our market-leading media app."
theScore can boast around four million monthly users and having a large fan base certainly hasn't harmed the likes of FanDuel and DraftKings, who have taken New Jersey by storm since launching their sports betting apps last year.
Furthermore, its parent company has deals in place to start operating in Indiana, Iowa and Mississippi, where sports betting is legal and underway.
That two media companies have launched just 16 months after legal sports betting was rendered possible by the Supreme Court is pretty remarkable.
Depending on their success in transitioning an existing viewing audience to a betting product, several more media companies – including the likes of ESPN and CBS – could well go down the same route.
Relevant news