MaximBet PA launch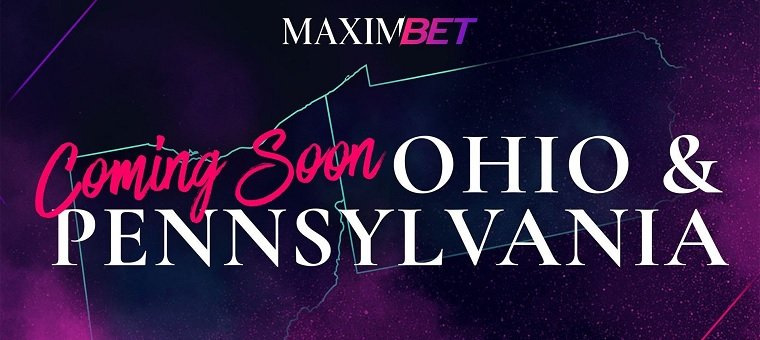 MaximBet has secured market access into the Pennsylvania sports betting market.
The MaximBet sportsbook is expanding its footprint, having secured market access in Pennsylvania. Additionally, the sportsbook announced on Wednesday that it has access to Ohio when sports betting is launched in the state. The news follows MaximBet recently launching in Colorado just in time for the start of the NFL season. MaximBet has online sports wagering access in Ohio, while the brand has secured sports betting and iGaming access in the Keystone State through its partnership with Caesars Entertainment.

21+. T&C Apply
21+. T&C Apply
Maxim's Growth Strategy
With the news about Pennsylvania and Ohio, MaximBet is now live or plans to launch in six states. The sportsbook is currently available in Colorado and will also launch in Indiana and Iowa.
Daniel Graetzer, CEO of MaximBet, said its focus for every new market they enter is "bringing the best experience to the customers" by offering a "world-class sportsbook and casino." Graetzer also stated that in addition to providing those platforms, MaximBet will give users access to experiences "that only a lifestyle brand can provide." Graetzer stated that they are excited about "the efficiencies this scale brings to our business," They are planning to reveal more market access deals in the near future.
The official launch dates for MaximBet in Ohio and Pennsylvania remain pending. Still, the betting site is giving people the opportunity to win a trip to Los Angeles in February for the Super Bowl. Also included as part of this impressive prize are tickets to the exclusive Maxim Big Game Party, hotel spending money valued at $50,000, and free flights.
MaximBet Sportsbook Features
MaximBet is one of the newest sportsbooks trying to make a splash in the growing gaming industry. The sportsbook accepts bets on all of the significant sports leagues, including the NFL, MLB, NBA, NHL, PGA, and UFC. Additionally, the book offers prop bets on each of those sports.
MaximBet will also hold real-world experiences for its customers to participate in. There will also be virtual experiences for bettors wherever they are located. An example of this is the planned giveaway MaximBet has announced when players have the chance to share a bet with their favorite celebrity or influencer and then watch a game together.
MaximBet has also stressed that customer support is crucial to them. The sportsbook will have customer agents who are on standby 24/7 to give help and assistance to anyone who has a question or concern.
Follow us over on Twitter @Gamble_usa for the latest legal casino and sports betting news across the US.
Relevant news