The Barstool sports brand is hugely popular with sports fans, so it's no surprise to see their Barstool sportsbook quickly become a fan favorite.
Barstool was founded by Dave Portnoy, and through clever marketing on social media, the sports betting site has grown to become popular in the United States. David Portnoy, otherwise known as 'El Pres', has ensured Barstool is a quirky site, aiming to give the casual bettor a different experience from other sportsbooks. This has been highlighted by ventures such as Barstool radio, which brings people the latest sports news and any breaking news. Additionally, Barstool has a pop culture blog covering the latest fashion trends and more. The current chief executive, Erika Nardini, stated they are looking to expand. The Barstool brand has certainly made a splash and now competes with other well known legal sports betting sites in the competitive online gambling world.
New users who sign up for an account can claim the opening Barstool sportsbook promo of a $1,000 risk-free bet. This is one of the numerous Barstool sportsbook promotions that are available on the platform. There is no need to use a Barstool sportsbook promo code to get your free bet, simply sign up, and you are good to go.
But what if you are in a state where Barstool sportsbook isn't available or want to use an alternative to the Barstool sportsbook? Well, luckily, there are lots of sites like Barstool sports that offer legal sports betting online and via a sports betting app.
If you are in Pennsylvania, you may want to sign up and try the Barstool sportsbook app. The operator has launched its online sports betting platform in the Keystone State, with Michigan soon to follow. Sites like Barstool have been appearing all over the place as more states legalize online sports betting.

This guide provides information on Barstool Sports competitors, with some viable alternatives if you cannot sign up at Barstool sportsbook.
Best Alternatives To Barstool Sportsbook
If you want to wager legally on sites like Barstool sportsbook, then these are the best alternatives:
Last year, Penn National Gaming acquired a 36% interest in Barstool Sports, intending to make the brand one of the country's most prominent online sportsbook sites. The Barstool sportsbook offers players a reliable online sports betting option; however, other PA sportsbooks are available.
There has never been more choice in the United States if you are looking for a legal mobile betting app. With the competition fierce, each online sportsbook claims they offer better odds, more betting options, and more generous bonuses than their competitors. Ultimately, this suits the players, as they can benefit from an excellent welcome bonus, completely free bet, or a sign-up bonus offer as sportsbooks compete to attract new players.
Focusing on the Barstool sportsbook, the site offers a modern interface that looks similar to the FanDuel sportsbook and features that you may find on other online gambling sites and betting apps such as PointsBet and BetMGM.
Barstool Sports and Penn National Gaming have stated that they will cater to players of different experience levels, including novices and seasoned bettors. Considering the reputation of Barstool founder Dave Portnoy and Big Cat, the online sportsbook will likely attract hardcore bettors.
So if you are searching for a sports betting alternative to Barstool in Pennsylvania, or if you are in New Jersey, which has multiple online sports betting options, below is a list of the best online sportsbooks available.
#1 DraftKings Sportsbook
DraftKings is well-known across the world for its Daily Fantasy Sports (DFS) competitions. Additionally, the DraftKings sportsbook app offers a wide range of betting options, fantastic software and technology, and a plethora of odds boosts and ongoing promotions.
If you are in New Jersey or Pennsylvania, you can also try the DraftKings Casino, which has classic games such as blackjack and roulette.
DraftKings is one of the best sports betting app options available. If you are looking to wager on your favorite sports and events, you will discover generous odds, numerous types of bets, and enticing bonuses. The fact that the DraftKings sportsbook also comes with a daily fantasy app is an added bonus. DraftKings caters to both casual and serious bettors and is an extremely safe platform. However, there are also alternatives to the DraftKings sportsbook out there.
Sign up at sportsbook.draftkings.com today to claim up to $1,000 in free bets.
#2 BetMGM Sportsbook
The BetMGM sportsbook is growing to be one of the most popular US sportsbooks going. It offers a generous welcome bonus consisting of 1,500 back in bonus bets if your first wager loses. The mobile betting app is available on iOS and Android devices, and the download process is straightforward. Additionally, players can benefit from regular odds boosts and ongoing promotions.
The site itself is easy to use, with a handy sport-by-sport menu located at the top of the page, making navigation simple. It looks great, with the types of bets available for each event clearly highlighted for the user.
BetMGM also offers numerous efficient online payment methods so customers can fund their accounts with confidence. Some of these include PayPal, Neteller, and pay at the casino cage.
Sign up at betmgm.com today to claim your $1,500 bonus bet.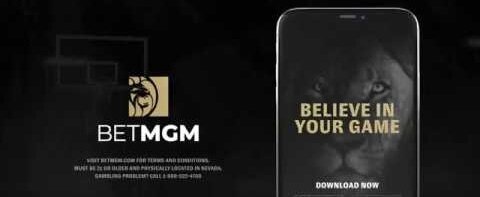 #3 Caesars Sportsbook
Caesars has recently taken over the William Hill name and is now called the Caesars Sportsbook. William Hill has been an established name in the retail and online sports betting industry for many years. The brand initially began as a chain of UK betting shops and has expanded to become one of the world's biggest sports betting companies before being purchased by Caesars Entertainment.
Caesars offers its customers a generous first deposit bonus worth $5,000 once they have signed up. Additionally, William Hill has several ongoing promotions, including Hail Mary Parlays and Gridiron Live.
Players know when they create an account with Caesars, they will be betting on a safe and well-established platform. It is one of the most trustworthy brands in the online gambling industry.
You can join the sportsbook at caesars.com/sportsbook-and-casino and get a first bet on Caesars up to $1,250.
Barstool Sportsbook Competitors
Barstool are relatively new to the sports betting scene. They have been hugely popular as a sports news and sports gossip site and have a very loyal following. If they want to crack the sports betting market, they face up against some tough competition. Barstool sportsbooks main competitors are:
DraftKings Sportsbook
Caesars Sportsbook
FanDuel Sportsbook
BetMGM Sports
William Hill
FOX Bet (Fox Sports)
The operator holds an advantage over these other operators in that they have a fantastic brand whose followers are very loyal to the brand. They have been the go-to site for a lot of sports fans for many years and they will happily place bets with them. But are there better alternatives to Barstool sportsbook? Yes, we much prefer using DraftKings sportsbook and BetMGM to place our wagers.
Other sites similar to Barstool sportsbook
Sports bettors looking to wager online or mobile on sites like Barstool sportsbook can also consider these alternative operators as well.
List of Sates with Barstool Sportsbook
With big states like New York opening up for online sports betting, Barstool has taken the opportunity to expand. The site is available in the following states:
Barstool Sportsbook New Jersey
Barstool Sportsbook Pennsylvania
Barstool Sportsbook New York
Barstool Sportsbook Illinois
Barstool Sportsbook Michigan
Barstool Sportsbook Virginia
Barstool Sportsbook West Virginia
Barstool Sportsbook Iowa
Barstool Sportsbook Colorado
Barstool Sportsbook Tennessee
Barstool Sportsbook Indiana
Barstool Sportsbook Kansas
Barstool Sportsbook Louisiana
When playing in NY, you will be able to wager on the New York Yankees or other hometown favorites. The app is the same from state-t0-state, so there is no need to download it several times.
The Barstool Casino is available in Michigan, New Jersey, Pennsylvania, and West Virginia. New registered can grab the Barstool Casino $1,000 casino insurance bonus by registering via our links above.
FAQS
What is Barstool Sportsbook?
Barstool Sports is well-known in gambling circles, with Pen National Gaming recently purchasing a stake in the company. The brand has now moved into online sports betting with the launch of its sportsbook in Pennsylvania, with more states to follow soon. Players can wager online on their favorite sporting events, such as the NFL, college football, NBA, NHL, and MLB.
How long do withdrawals take at Barstool Sportsbook?
The payout times are Barstool sportsbook are similar to those at many other online sports betting sites. The site accepts a range of deposit and withdrawal methods. Depending on which payment method you choose, it will take from between 3-5 business days for the funds to appear in your bank account once your withdrawal request has been approved.
What is the best online sports betting app?
There are many excellent sports betting apps to choose from, and finding the best often depends on what you are looking for. Whether you are looking for an app that provides the best bonuses, range of sports to bet on, bet types of fastest payment methods, be sure to do some research before you sign up.

The sites we have listed above as alternatives to Barstool all excel in providing a top quality sports betting experience, ensuring you have all you need at your fingertips.